"But unto you that fear my name shall the Sun of righteousness arise with healing in his wings; and ye shall go forth, and grow up as calves of the stall." (Malachi 4:2)
This is the very last of the numerous Messianic prophecies of the Old Testament. After this, there were four centuries of silence from heaven, as far as inspired Scriptures were concerned. Thus this prophecy must have special significance.
The Messiah ("Christ") is called "the Sun of righteousness" in contrast to "all the proud, yea, and all that do wickedly" that "shall burn as an oven" when "the day cometh" (v. 1)—that "great and dreadful day of the LORD" (v. 5), and it "shall burn them up, saith the LORD of hosts" (v. 1).
The "Sun of righteousness" clearly refers to the coming Savior, for He will come "with healing in his wings." The sun does not have wings, of course, so many commentators think this word refers to the rays of the sun, with their lifesustaining energy. However, the Hebrew word means "wings," and nothing else. It is as though the sun is rising rapidly on great wings, dispelling the world's darkness with its light, dispensing healing to its sin-sick soul.
The "Sun of righteousness," of course, can be none other than God Himself, for "the Lord God is a sun and shield" who "will give grace and glory" to "them that walk uprightly" (
Psalm 84:11
). It is the LORD Jesus Christ, the "light of the world" (
John 8:12
) coming "from heaven with his mighty angels [his 'wings'?], in flaming fire taking vengeance on them that know not God" (
2 Thessalonians 1:7-8
).
But "you that fear my name" in that day "shall be mine, saith the Lord of hosts,…when I make up my jewels" (
Malachi 3:17
). In the last prophecy of the
Old Testament
, Christ is the rising Sun; in the last prophecy of the
New Testament
(
Revelation 22:16
), He is "the bright and morning star." HMM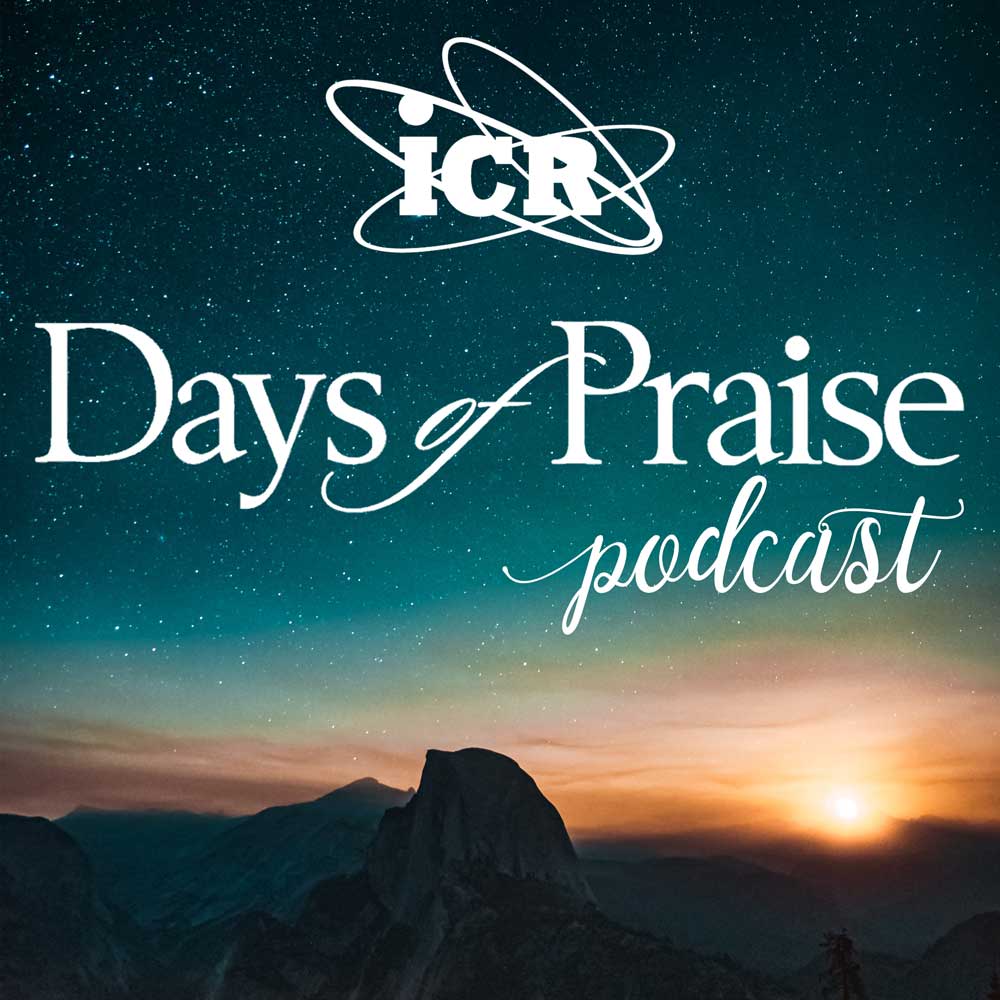 Days of Praise Podcast is a podcast based on the Institute for Creation Research quarterly print devotional, Days of Praise. Start your day with devotional readings written by Dr. Henry Morris, Dr. Henry Morris III, and Dr. John Morris to strengthen and encourage you in your Christian faith.