"And he saith unto me, Write, Blessed are they which are called unto the marriage supper of the Lamb. And he saith unto me, These are the true sayings of God." (Revelation 19:9)
Unbelievers sometimes ridicule Bible-believing Christians as being "so heavenly minded that they are of no earthly use" and as waiting for "pie in the sky bye and bye." This canard is, of course, unjustified because the Lord Jesus has told us: "Occupy till I come" (
Luke 19:13
), and we are also instructed: "And whatsoever ye do, do it heartily, as to the Lord, and not unto men" (
Colossians 3:23
). A Christian could—and should—do a better job in his particular occupation than he would ever have done as a non-Christian. All honorable occupations come within the scope of God's primeval dominion mandate (
Genesis 1:26-28
). "Whatsoever thy hand findeth to do, do it with thy might" (
Ecclesiastes 9:10
).
Nevertheless, there is indeed a great feast day coming bye and bye, and indeed it will be a great blessing to be "called unto the marriage supper of the Lamb." Presumably those who partake of this wonderful feast will be not only those who constitute His Bride, but also others who are called to be guests at His wedding supper. Since the Holy City is also called "the bride, the Lamb's wife" and since it is inscribed with the names of both the "twelve tribes" of Israel and also of the "twelve apostles" (
Revelation 21:9
, 12, 14), it is clear that believers from both the pre-Christian and Christian ages will be there. They will all have responded to the Lord's invitation and have had the right attitude of heart and life toward the will of the Bridegroom (
Matthew 22:1-14
; 25:1-13).
Whether some kind of heavenly pie will be served at the supper is doubtful, but it will surely be a time of great blessing. HMM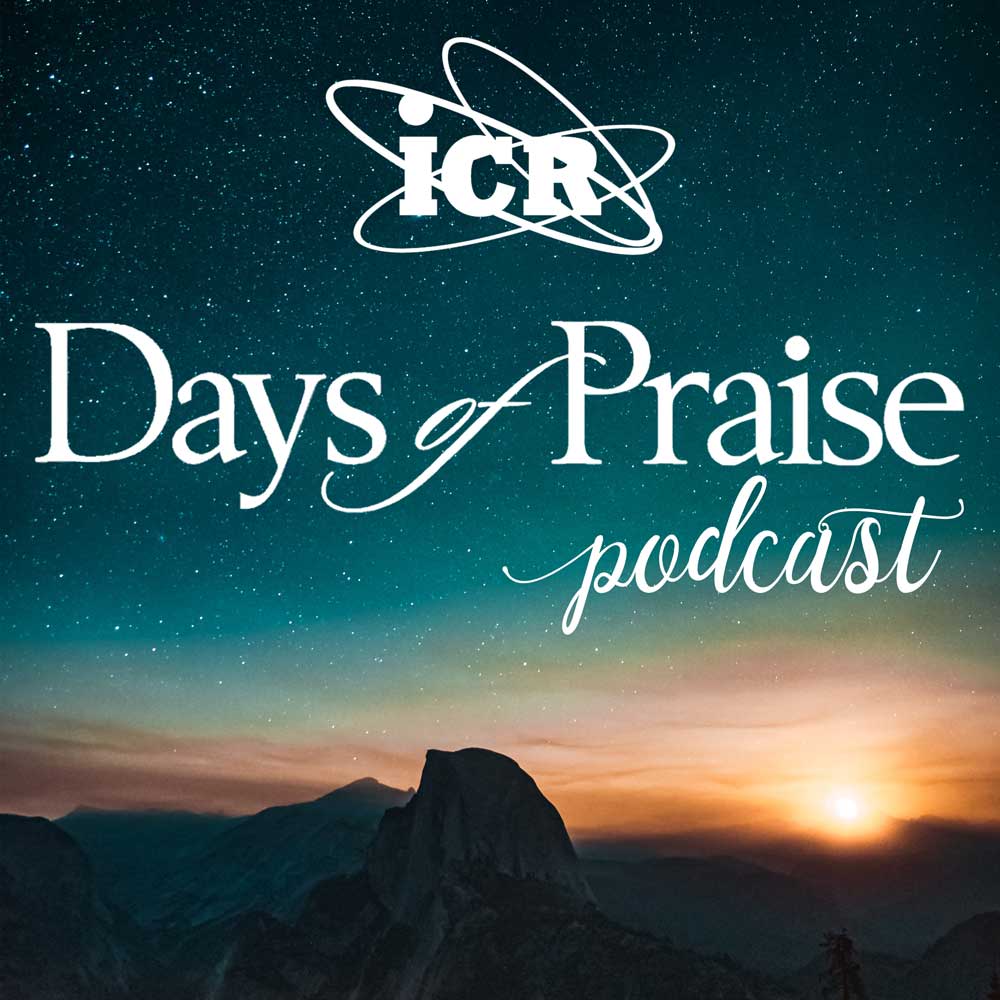 Days of Praise Podcast is a podcast based on the Institute for Creation Research quarterly print devotional, Days of Praise. Start your day with devotional readings written by Dr. Henry Morris, Dr. Henry Morris III, and Dr. John Morris to strengthen and encourage you in your Christian faith.