When my father and my mother forsake me, then the Lord will take me up. (Psalm 27:10)
There may be more people alive today than ever before, but there are also more lonely people today than ever before—divorced spouses, homeless people, many elderly parents and, perhaps saddest of all, orphaned or abandoned children. These and many others are still alone, even in a crowded world.
No one, though, was ever so alone as the Lord Jesus on the cross. "Behold, the hour cometh," He had said, "yea, is now come, that ye shall be scattered, every man to his own, and shall leave me alone: and yet I am not alone, because the Father is with me" (
John 16:32
). Then, only a few hours later, as He hung on the cross, even His heavenly Father had to leave Him, and He cried, "My God, my God, why hast thou forsaken me?" (
Matthew 27:46
). He died alone, bearing the burden of all the sin of all the world on His soul.
But because He suffered alone, no one else need ever be alone again. "Be content with such things as ye have: for he hath said, I will never leave thee, nor forsake thee" (
Hebrews 13:5
). The apostle Paul, suffering alone in a Roman dungeon shortly before his execution, could still say: "Notwithstanding the Lord stood with me, and strengthened me" (
2 Timothy 4:17
). John the beloved, old and imprisoned alone on the tiny isle of Patmos, nevertheless "was in the Spirit on the Lord's day" (
Revelation 1:10
) and then saw the Lord in all His glory. So it has always been with those who know the Lord, for He is there, even when all others have forsaken them, and He understands. He has already been there ahead of us, "in all points tempted like as we are, yet without sin. Let us therefore come boldly unto the throne of grace, that we may obtain mercy, and find grace to help in time of need" (
Hebrews 4:15-16
). HMM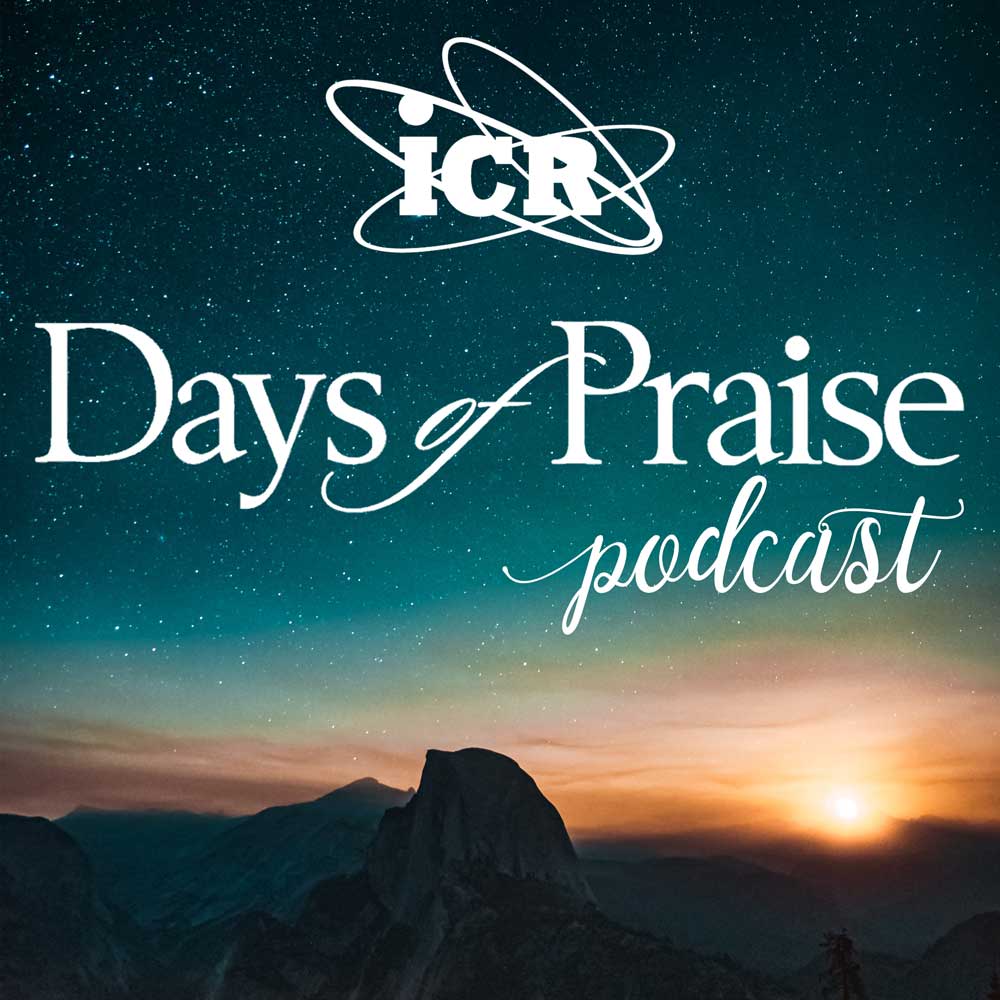 Days of Praise Podcast is a podcast based on the Institute for Creation Research quarterly print devotional, Days of Praise. Start your day with devotional readings written by Dr. Henry Morris, Dr. Henry Morris III, Dr. John Morris, and others to strengthen and encourage you in your Christian faith.