"That all the people of the earth might know the hand of the LORD, that it is mighty: that ye might fear the LORD your God for ever." (Joshua 4:24)
The testimony of Joshua to the children of Israel as they entered the promised land reminded them of the tremendous strength in the mighty hand of God whom they were to fear and trust forever. This is only one of about 20 references in the Scriptures to God's mighty hand. Moses had often recalled how "the LORD brought you out with a mighty hand, and redeemed you out of the house of bondmen, from the hand of Pharaoh king of Egypt" (
Deuteronomy 7:8
).
The first reference to God's
mighty
hand is in Jacob's dying prophecy concerning Joseph. "His bow abode in strength, and the arms of his hands were made strong by the hands of the mighty God of Jacob" (
Genesis 49:24
)
Like those of Joseph, our hands also can be strong when they are placed in the mighty hands of God. Some may note that this is only a figure of speech, for God is Spirit and has no physical hands. Yes, but "he that planted the ear, shall he not hear? he that formed the eye, shall he not see?" (
Psalm 94:9
). God indeed is God of the mighty hand!
The final reference to God's mighty hand and the only specific reference in the New Testament is in the apostle Peter's exhortation to humility. "God resisteth the proud, and giveth grace to the humble. Humble yourselves therefore under the mighty hand of God, that he may exalt you in due time" (
1 Peter 5:5-6
). Our human might is only a vapor, but "in the LORD JEHOVAH is everlasting strength" (
Isaiah 26:4
).
Jesus said concerning His followers, "They shall never perish, neither shall any man pluck them out of my hand" (
John 10:28
). HMM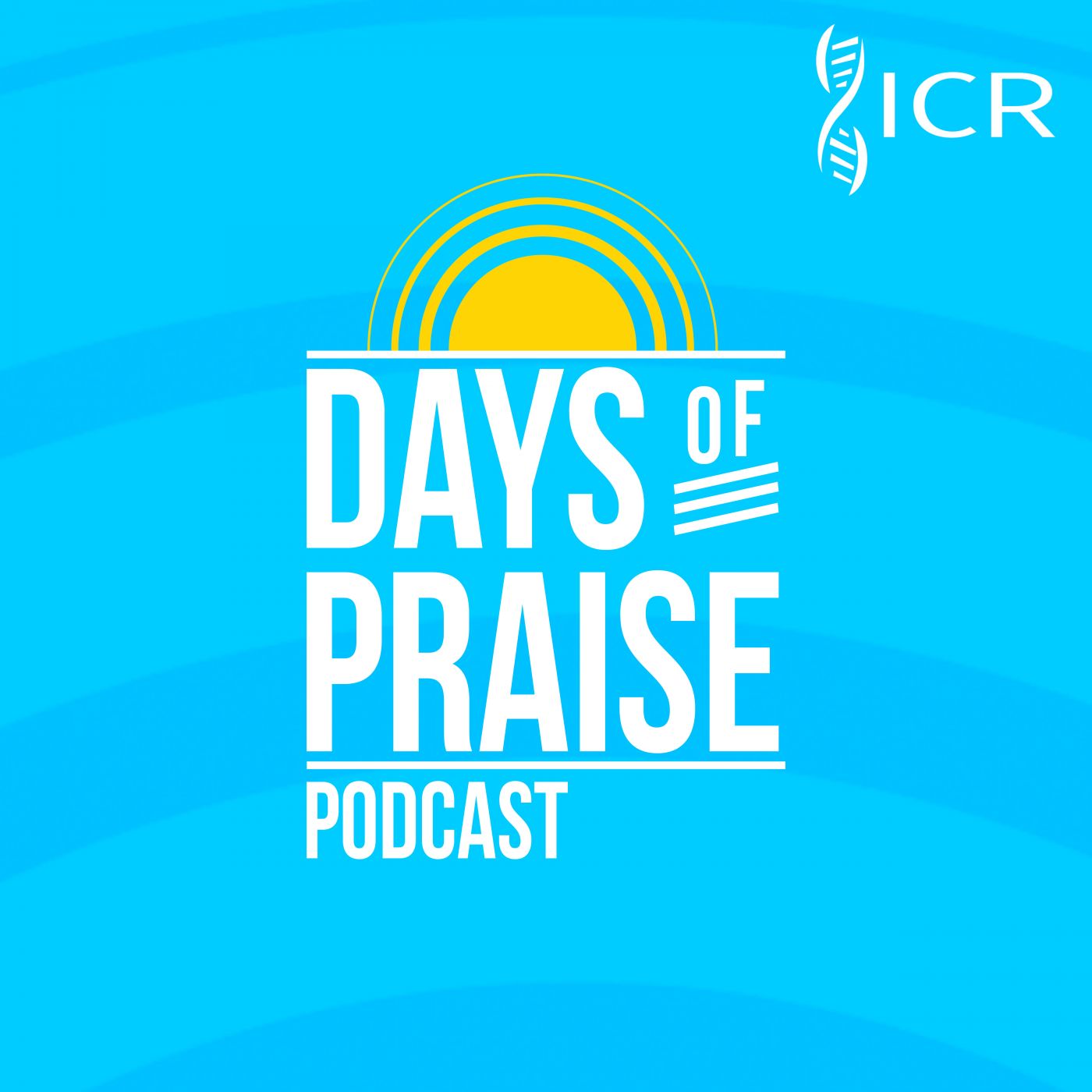 Days of Praise Podcast is a podcast based on the Institute for Creation Research quarterly print devotional, Days of Praise. Start your day with devotional readings written by Dr. Henry Morris, Dr. Henry Morris III, Dr. John Morris, and others to strengthen and encourage you in your Christian faith.