"And he saw them toiling in rowing; for the wind was contrary unto them: and about the fourth watch of the night he cometh unto them, walking upon the sea, and would have passed by them." (Mark 6:48)
Right after feeding the 5,000 just outside Capernaum, Jesus remained behind to pray while His disciples crossed the Sea of Galilee at night. The gospels of Matthew, Mark, and John all record some details of this event.
After the disciples had gotten about "five and twenty or thirty furlongs" across the sea (about halfway), "the sea arose by reason of a great wind that blew" (
John 6:18-19
). Somewhere between three and six in the morning, "Jesus went unto them, walking on the sea" (
Matthew 14:25
).
When the disciples saw Him, "they were troubled, saying, It is a spirit; and they cried out for fear" (
Matthew 14:26
). Jesus "talked with them, and saith unto them, Be of good cheer: it is I; be not afraid" (
Mark 6:50
). Peter asked to join Jesus on the water and stepped out. When he "saw the wind boisterous, he was afraid; and beginning to sink, he cried, saying, Lord, save me" (
Matthew 14:30
).
When Jesus brought Peter into the boat, "the wind ceased" (
Matthew 14:32
), and "they were sore amazed in themselves beyond measure, and wondered. For they considered not the miracle of the loaves: for their heart was hardened" (
Mark 6:51-52
). But Jesus gently said to them, "It is I; be not afraid. Then they willingly received him into the ship: and immediately the ship was at the land whither they went" (
John 6:20-21
).
This event displays Christ's omnipotence by the way He ignored gravity, immediately stopped the wind and waves, and instantaneously transported the ship to shore from the middle of the Sea of Galilee. HMM III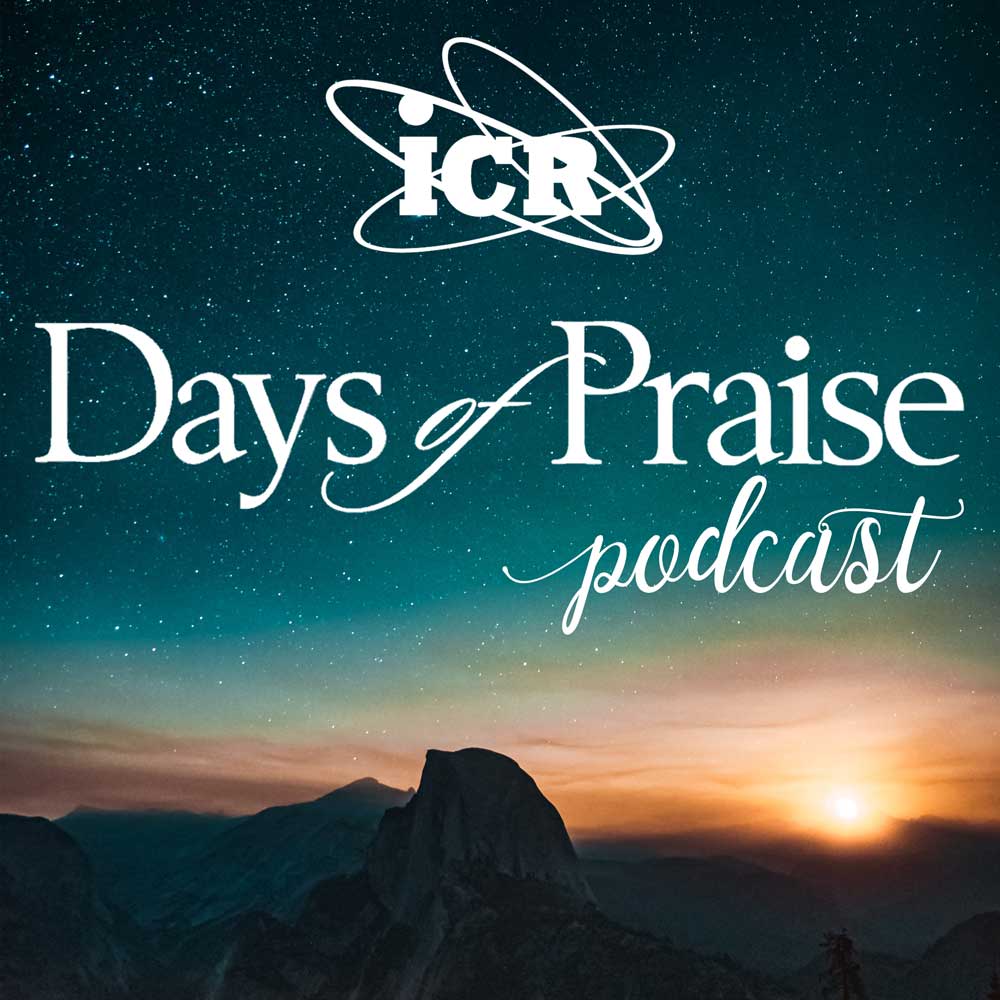 Days of Praise Podcast is a podcast based on the Institute for Creation Research quarterly print devotional, Days of Praise. Start your day with devotional readings written by Dr. Henry Morris, Dr. Henry Morris III, and Dr. John Morris to strengthen and encourage you in your Christian faith.