"Then was Jesus led up of the Spirit into the wilderness to be tempted of the devil." (Matthew 4:1)
The 40 days our Lord Jesus spent fasting in the desert being "tempted of the devil" (
Luke 4:2
) are a precise example for us. "Resist the devil, and he will flee from you" (
James 4:7
), resisting "stedfast in the faith" (
1 Peter 5:9
). Satan would never tempt us the same way he tempted Jesus, but Christ's response is exactly the way we should counter the Adversary's effort to seduce us. Each challenge was overcome by quoting the Scriptures—"the faith which was once delivered unto the saints" (
Jude 1:3
).
Turn stone into bread? "But he answered and said, It is written, Man shall not live by bread alone, but by every word that proceedeth out of the mouth of God" (
Matthew 4:4
). Here, Jesus quoted
Deuteronomy 8:3
, when God reminded Israel that "every word" must be obeyed or the gift of manna would breed "worms" (
Exodus 16:20
).
Throw yourself down and test the angels? "Thou shalt not tempt the Lord thy God" (
Luke 4:12
). Here, Jesus quoted Moses' response when the Israelites "tempted the LORD, saying, Is the LORD among us, or not?" (
Exodus 17:7
).
Worship the archangel who rebelled against the Creator merely to gain a shortcut to power? "Then saith Jesus unto him, Get thee hence, Satan: for it is written, Thou shalt worship the Lord thy God, and him only shalt thou serve" (
Matthew 4:10
). Perhaps such an opportunity might exist, but "what shall it profit a man, if he shall gain the whole world, and lose his own soul?" (
Mark 8:36
).
Our faith (
Romans 10:17
) and our sword (
Ephesians 6:17
) are the Word of God that we are to use against the Enemy. But remember: "When the devil had ended all the temptation, he departed from him for a season" (
Luke 4:13
). HMM III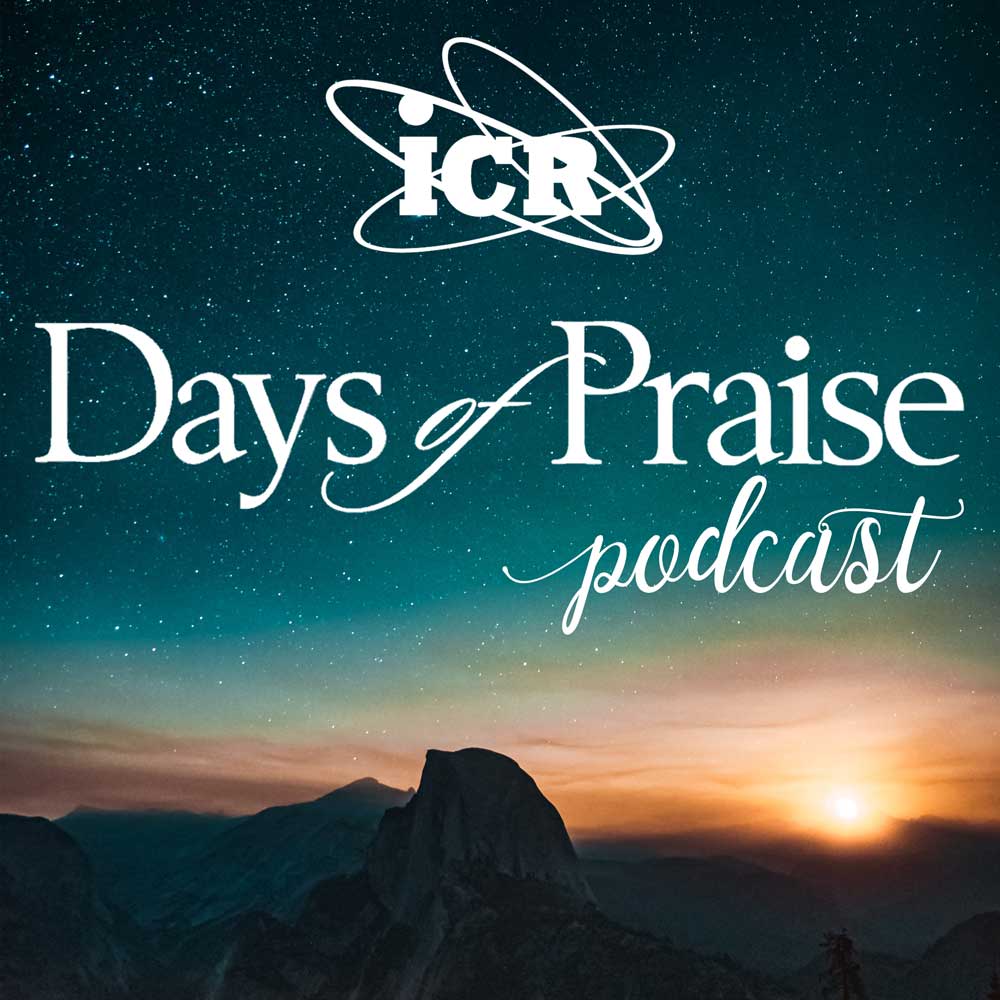 Days of Praise Podcast is a podcast based on the Institute for Creation Research quarterly print devotional, Days of Praise. Start your day with devotional readings written by Dr. Henry Morris, Dr. Henry Morris III, and Dr. John Morris to strengthen and encourage you in your Christian faith.