"Now there is at Jerusalem by the sheep market a pool, which is called in the Hebrew tongue Bethesda, having five porches. In these lay a great multitude of impotent folk, of blind, halt, withered, waiting for the moving of the water." (John 5:2-3)
Bethesda combines two Hebrew words to mean "house of kindness" or "house of mercy." The pool was famous for an angel who supposedly infused healing in the waters. Lying among the many afflicted people was a man who'd had an infirmity for 38 years (
John 5:5
). After Jesus healed him, he was told to "sin no more" (
John 5:14
), which may indicate he had injured himself and become socially outcast and friendless.
When Jesus asked him if he wanted to be "made whole," he told Jesus, "Sir, I have no man, when the water is troubled, to put me into the pool: but while I am coming, another steppeth down before me" (
John 5:7
). From all appearances, he was abandoned, helpless, and hopeless.
Then, without any further questioning to see if this man had faith, had any civic value or religious inclinations, in simple grace and mercy, "Jesus saith unto him, Rise, take up thy bed, and walk. And immediately the man was made whole, and took up his bed, and walked" (
John 5:8-9
).
Paralysis is usually the result of serious damage to the nervous system, not repairable in most cases. Muscles atrophy, weaken, stiffen, and lose material. Christ's healing involved an instant creation, overriding the first and second laws of thermodynamics and restoring full function and strength.
Rather than rejoicing, the leaders of Judah wanted to kill Jesus "because he not only had broken the sabbath, but said also that God was his Father, making himself equal with God" (
John 5:18
). HMM III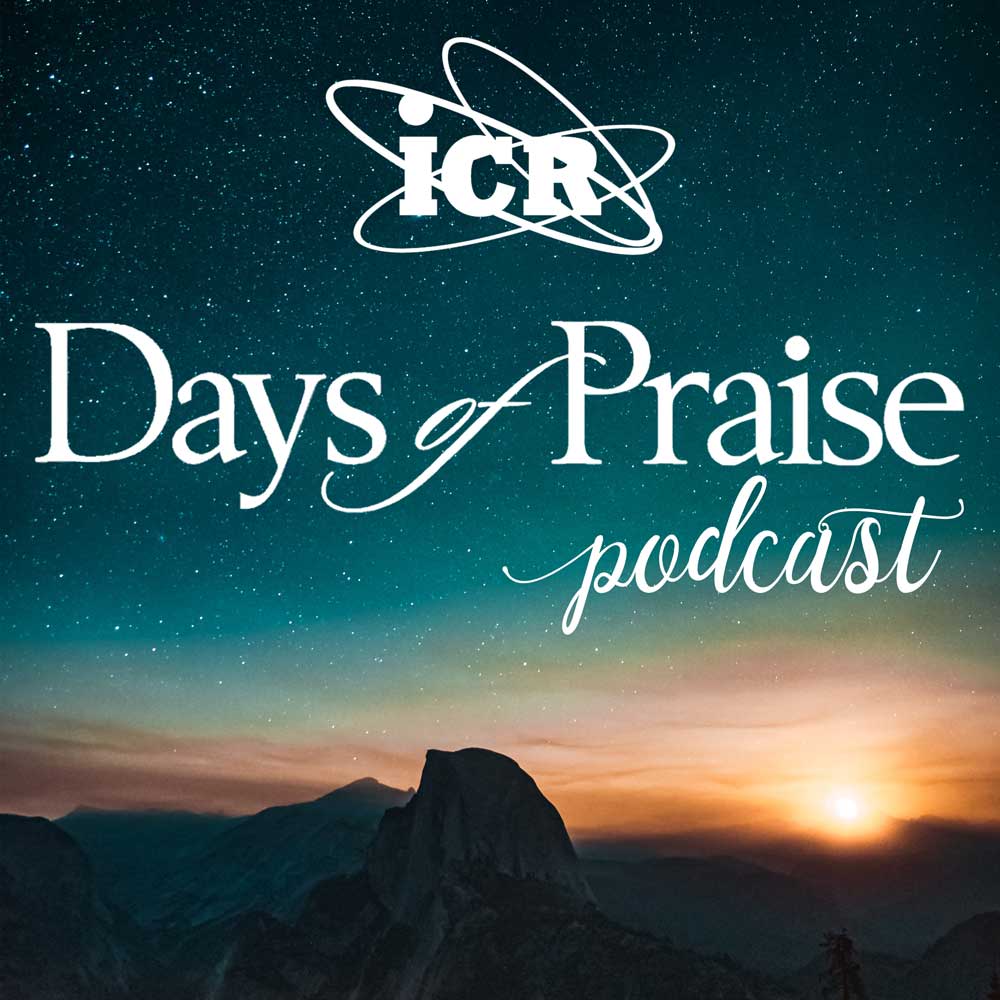 Days of Praise Podcast is a podcast based on the Institute for Creation Research quarterly print devotional, Days of Praise. Start your day with devotional readings written by Dr. Henry Morris, Dr. Henry Morris III, and Dr. John Morris to strengthen and encourage you in your Christian faith.