"And as Jesus passed by, he saw a man which was blind from his birth. And his disciples asked him, saying, Master, who did sin, this man, or his parents, that he was born blind?" (John 9:1-2)
The wrong theology the disciples embraced still impacts our thinking today. There is a tendency to assign blame to others or look for circumstances that can give a rational explanation for misfortune. Sometimes, as in this case, the suffering had nothing to do with such conditions, but was so "that the works of God should be made manifest in him" (
John 9:3
).
The same was true for the awful suffering of the great patriarch Job. All of the tragedies in his life were allowed by God to teach Satan a lesson. By God's own evaluation, Job was a "perfect and an upright man" (
Job 1:8
), yet he patiently endured more suffering and sorrow than perhaps any man in history (
James 5:11
). Lazarus, too, was allowed to die because "this sickness is not unto death, but for the glory of God, that the Son of God might be glorified thereby" (
John 11:4
).
Once again, the Lord Jesus, the Creator of heaven and Earth, produced new matter where there was none before. In this case, it was not mere bread and meat or the mysterious power over gravity, wind, water, or distance, but the complex tissues, membranes, vessels, and nerves of new eyes.
Why did Jesus do this? Two results are obvious. The hardened Pharisees refused to accept the reality of what they knew had happened, revealing their evil heart. And the man who had been healed simply said, "Lord, I believe! And he worshipped him" (
John 9:38
). HMM III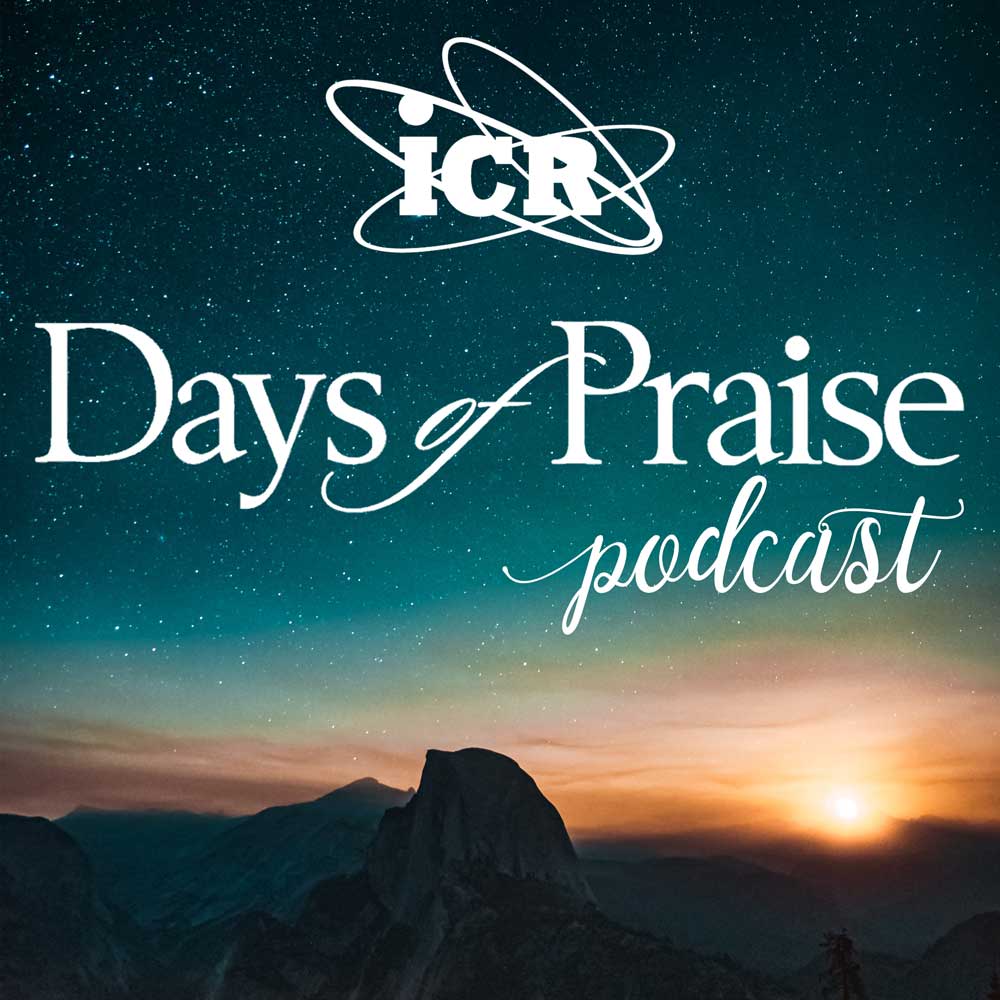 Days of Praise Podcast is a podcast based on the Institute for Creation Research quarterly print devotional, Days of Praise. Start your day with devotional readings written by Dr. Henry Morris, Dr. Henry Morris III, and Dr. John Morris to strengthen and encourage you in your Christian faith.