"Thy word is very pure: therefore thy servant loveth it." (Psalm 119:140)
When asked to name the greatest commandment, Jesus cited
Deuteronomy 6:5
: "And thou shalt love the LORD thy God with all thine heart, and with all thy soul, and with all thy might." One who loves God must surely also love His Word. God has given the Scriptures of the Old and New Testaments as the primary means to know God.
Those who love God's pure Word respond to it in obedience and faith. James instructed believers, "Be ye doers of the word, and not hearers only, deceiving your own selves" (
James 1:22
).
One who loves the Lord and His Word should realize that whenever the Bible says something that a reader may find unsettling, it is because humans fail to understand the infinite wisdom of God. The Lord explained this through the prophet Isaiah: "As the heavens are higher than the earth, so are my ways higher than your ways, and my thoughts than your thoughts" (
Isaiah 55:9
).
One foundational point at which people often fail to trust God's Word concerns the timing of creation. The first example of faith given in Hebrews 11 is "Through faith we understand that the worlds were framed by the word of God" (v. 3). One who truly believes that "in six days the LORD made heaven and earth, the sea, and all that in them is, and rested the seventh day" (
Exodus 20:11
) must also accept the chronological information the Bible provides. These data indicate that Abraham lived about 2,000 years after creation (
Genesis 5
and 11), making the earth around 6,000 years old, not billions of years as secular scientists claim. Christians should be known for taking God at His Word and living in obedience to it. WP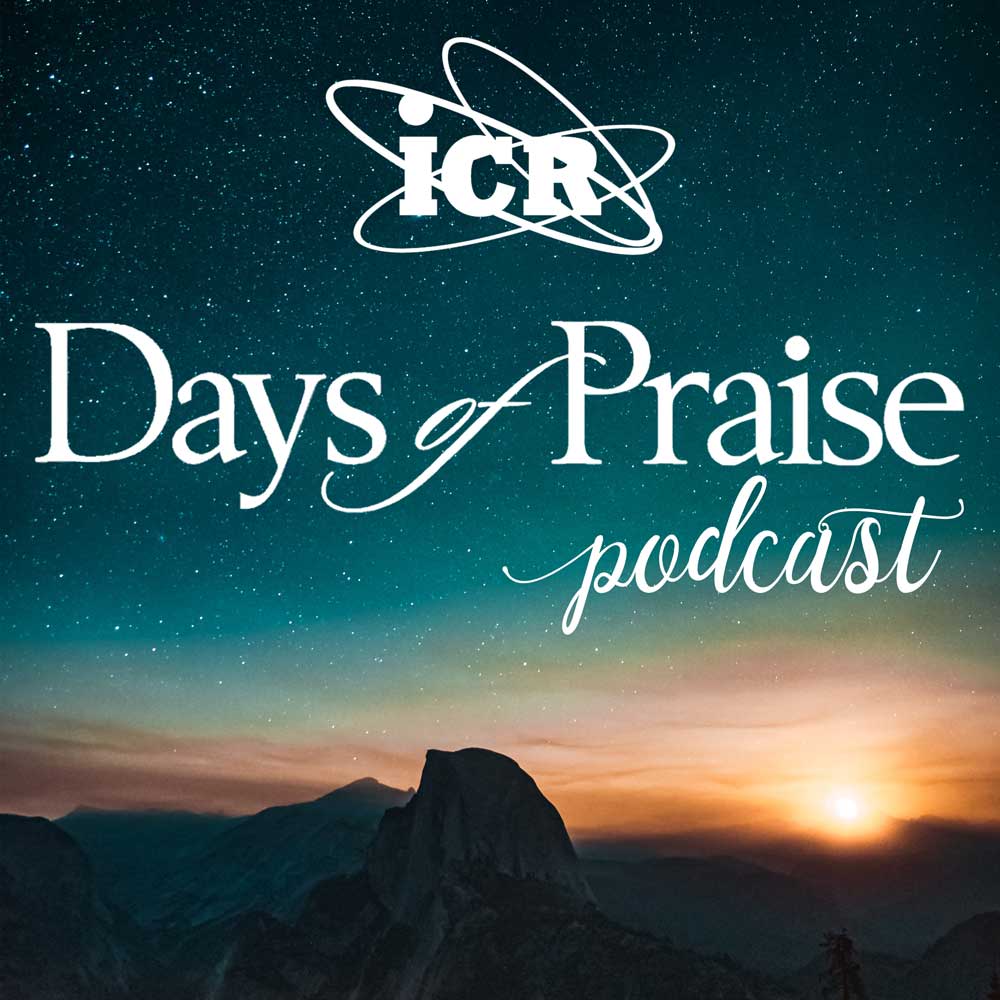 Days of Praise Podcast is a podcast based on the Institute for Creation Research quarterly print devotional, Days of Praise. Start your day with devotional readings written by Dr. Henry Morris, Dr. Henry Morris III, Dr. John Morris, and others to strengthen and encourage you in your Christian faith.