"Charity suffereth long, and is kind; charity envieth not; charity vaunteth not itself, is not puffed up." (1 Corinthians 13:4)
It is well known that "charity" in this famous "love chapter" is the Greek
agape
, which is translated "love" three times as often as it is translated "charity" even in the King James Version. Why then did the scholarly translators prefer to use "charity" in this chapter, of all places?
Possibly it is because 1 Corinthians 13 emphasizes what love
does
rather than what love
is
. Love is described in this chapter, not with adjectives or adverbs, but with verbs! "Charity," in the Old English sense, was not merely giving to feed the poor (note v. 3) but meant
agape
love—an unselfish, enduring, and active concern on behalf of others.
In this passage (vv. 4-8, 13) are listed 17 actions that love, or charity,
does
or
does not
engage in. Love acts with patience and kindness; it does not envy others or seek to impress others, neither does it exhibit arrogance or conceit. Love is never rude, does not seek its own way, is slow to take offense, and bears no malice or resentment. Love does not gloat over the sins of others and is delighted when truth prevails. Love will bear up under any trial and will never lose faith; it is always hopeful and unlimited in its endurance.
Finally, genuine love will be eternal. Even faith will cease when it is replaced by sight (
2 Corinthians 5:7
), and hope will finally be fulfilled (
Romans 8:24
), but love will abide forever. Love, of course, is eternal because Christ is eternal, and Christ is God, and God is love.
This classic passage, describing genuine Christian love, could in fact be read as a beautiful description of the Lord Jesus Christ Himself. That is, "Christ suffereth long, and is kind," and so on, finally climaxing in the great truth, "Christ never faileth." Jesus Christ is, indeed, love in action! HMM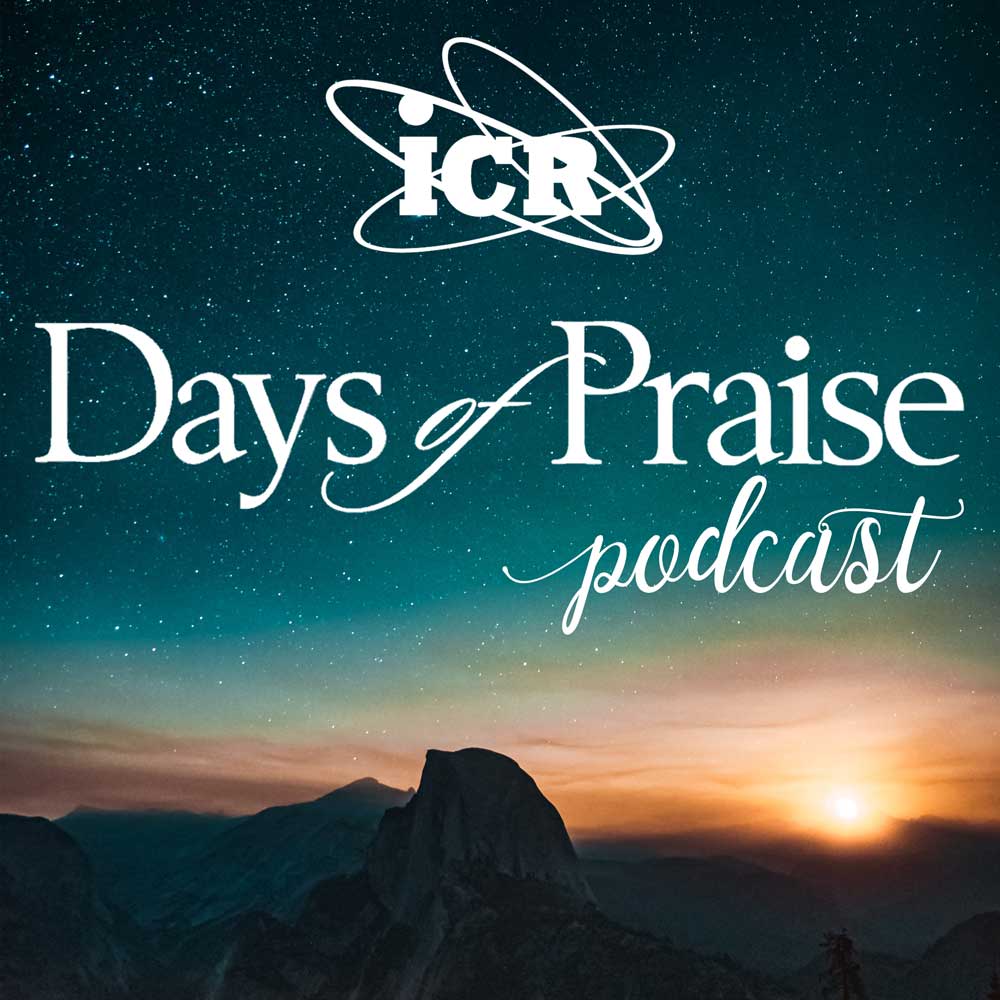 Days of Praise Podcast is a podcast based on the Institute for Creation Research quarterly print devotional, Days of Praise. Start your day with devotional readings written by Dr. Henry Morris, Dr. Henry Morris III, and Dr. John Morris to strengthen and encourage you in your Christian faith.