"Their idols are silver and gold, the work of men's hands. They have mouths, but they speak not: eyes have they, but they see not: They have ears, but they hear not: noses have they, but they smell not: They have hands, but they handle not: feet have they, but they walk not: neither speak they through their throat." (Psalm 115:4-7)
The overriding lesson in this Scripture passage is the solemn admonition that we shouldn't worship anything, including the works of our own hands, above the living God, our Creator Jesus Christ. The modern equivalent of this idolatry is the mental construct of a mystical imaginary process of nature selecting and crafting creatures—otherwise known as Darwinian evolution. This fake agent put in the place of an omnipotent Creator God is not only idolatrous but also devoid of solid scientific evidence both currently and in the fossil record.
But there's more to glean from this text. One of humans' unique features is their ability to purposefully engineer and craft elaborate things. This is one aspect of being created in God's image (
Genesis 1:27
) as compared to other living creatures. In these verses, the Lord uses this fundamental and inherently understood principle to highlight idolatry in a contrastive scenario, human engineering vs. God's engineering. In the modern world of bioengineering, research scientists across the world use this same perception of design to imitate the elaborate systems created by God that are found in living creatures, whether they want to acknowledge it or not.
Thus, humans inherently perceive design. "For the invisible things of him from the creation of the world are clearly seen, being understood by the things that are made…so that they are without excuse" (
Romans 1:20
). JPT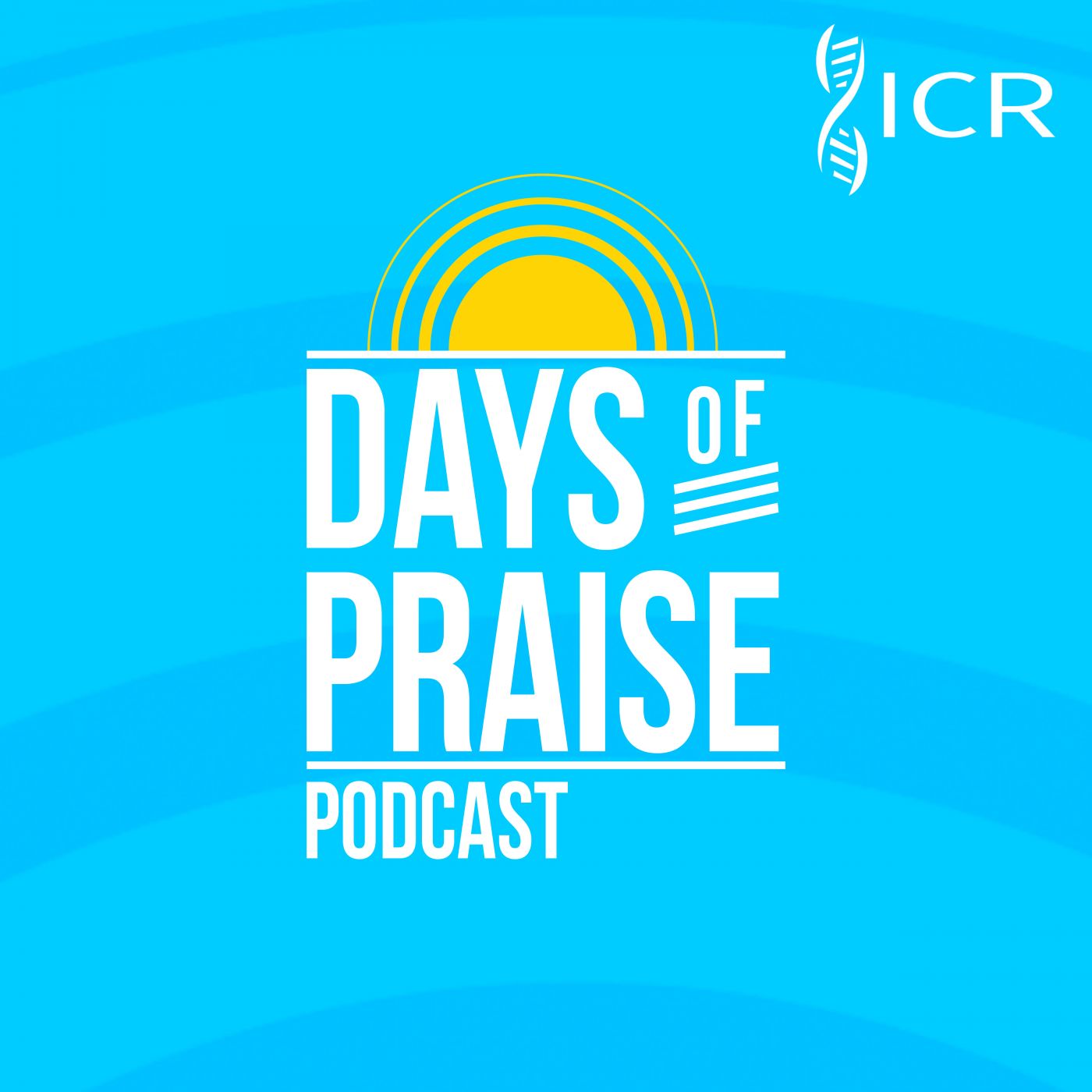 Days of Praise Podcast is a podcast based on the Institute for Creation Research quarterly print devotional, Days of Praise. Start your day with devotional readings written by Dr. Henry Morris, Dr. Henry Morris III, Dr. John Morris, and others to strengthen and encourage you in your Christian faith.