"Come now therefore, and I will send thee unto Pharaoh, that thou mayest bring forth my people the children of Israel out of Egypt." (Exodus 3:10)
Moses was 80 years old when God issued this official call for him to lead Israel out of slavery and head up a new nation. Many people had been used by God to prepare Moses for that moment—including a wicked Pharaoh who "knew not Joseph" (
Exodus 1:8
) and who set awful taskmasters over Israel to keep them subjugated (
Exodus 1:10-11
).
When that failed to contain them, Pharaoh ordered the Hebrew midwives to kill all male newborns, but Shiphrah and Puah (the "bosses" of the midwives) refused, lied to Pharaoh, and allowed the nation to grow "very mighty" (
Exodus 1:20
).
Moses' mother, Jochebed, made special provisions to save him, caring for him secretly at home for three months (
Exodus 2:2
). When that was no longer possible, she prepared an "ark" and put Moses in the reeds with his sister, Miriam, to watch over him (
Exodus 2:3-4
).
The daughter of Pharaoh "had compassion" on Moses and accepted Miriam's offer to find a Hebrew woman to nurse him. Jochebed was given the task until he was taken into Pharaoh's house (
Exodus 2:5-10
), where he was educated by the greatest empire on Earth at that time.
All of that and every one of these people were involved in preparing Moses for his leadership role. Even the evil Pharaoh and the awful condition of the Israelites were part of the human drama God used to bring about the exodus of Israel. We may not be privileged to see God's plan unfolding in our lives, but be sure that "he hath chosen us in him before the foundation of the world, that we should be holy and without blame before him in love" (
Ephesians 1:4
). HMM III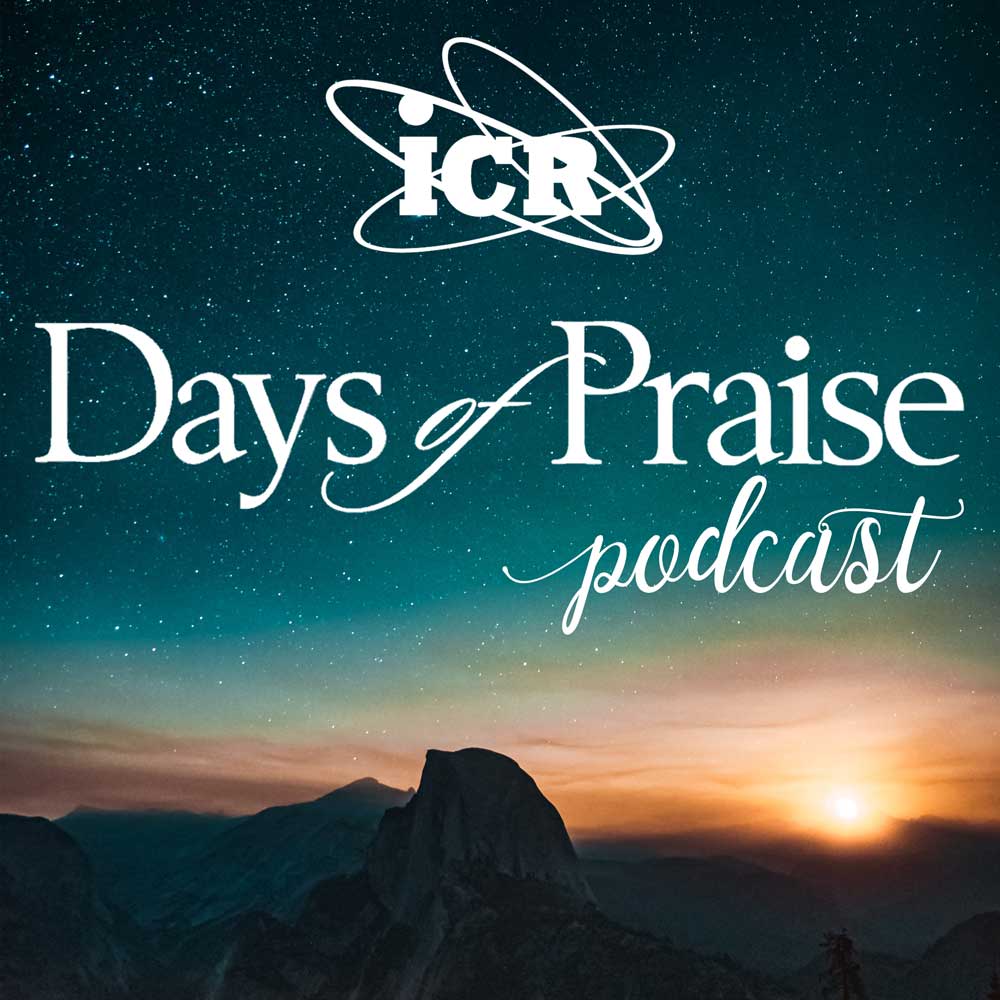 Days of Praise Podcast is a podcast based on the Institute for Creation Research quarterly print devotional, Days of Praise. Start your day with devotional readings written by Dr. Henry Morris, Dr. Henry Morris III, and Dr. John Morris to strengthen and encourage you in your Christian faith.