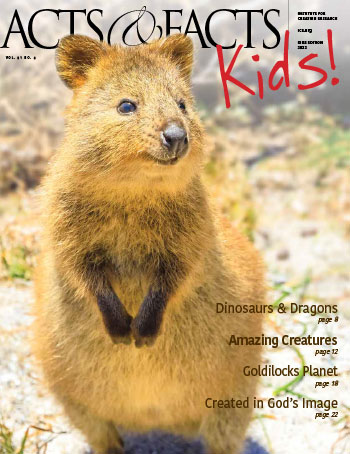 Hi, kids! We created a special Acts & Facts as a Christmas gift just for you! In this issue, you'll discover fun facts about dinosaurs and dragons, be amazed by amazing creatures, explore far places in space, and learn much more about God's incredible creation and how unique He made you. We hope you have fun doing the activities while learning how God designed creation just right in the beginning.
More than anything, we want you to know how much Jesus loves you.
Click HERE to to download the entire Kids Edition 2022 Acts & Facts.
Click HERE for the Kids! Edition individual sections and ICR's Creation Kids activity pages.
* Jayme Durant is Executive Editor and Director of Communications at the Institute for Creation Research.