"In whom are hid all the treasures of wisdom and knowledge." (Colossians 2:3)
One of the most amazing of the divine attributes is God's omniscience. He not only understands all the complexities of relativistic science and higher mathematics, He ordained them in the first place! The same applies to every other discipline of study and activity.
And He knows all about each of us! "O LORD, thou hast searched me, and known me. Thou knowest my downsitting and mine uprising, thou understandest my thought afar off" (
Psalm 139:1-2
).
As far as human knowledge is concerned, it is vital to know that "the fear of the LORD" is the very foundation of "knowledge" and of "wisdom" (
Proverbs 1:7
; 9:10). All the greatest scientists of the past acknowledged that they were seeking merely to "think God's thoughts after Him."
How foolish it is to ignore or to oppose God! There are only four places in the Bible that speak of God laughing (
Psalm 2:4
; 37:13; 59:8;
Proverbs 1:26
), and each of them describes His response to such folly.
Instead, we should marvel at all the wonders of His creation and providence. "O the depth of the riches both of the wisdom and knowledge of God! how unsearchable are his judgments, and his ways past finding out!" (
Romans 11:33
).
Our text verse above (
Colossians 2:3
) is actually referring explicitly to the Lord Jesus Christ, the only-begotten and eternal Son of God. It is He who has given us access to the Creator God and therefore access to the divine knowledge and understanding. Part of the still-effective dominion mandate (
Genesis 1:26
, 28) is to learn what we can about God's creation, always remembering that Jesus insisted that—no matter what unbelievers say—"the scripture cannot be broken" (
John 10:35
). HMM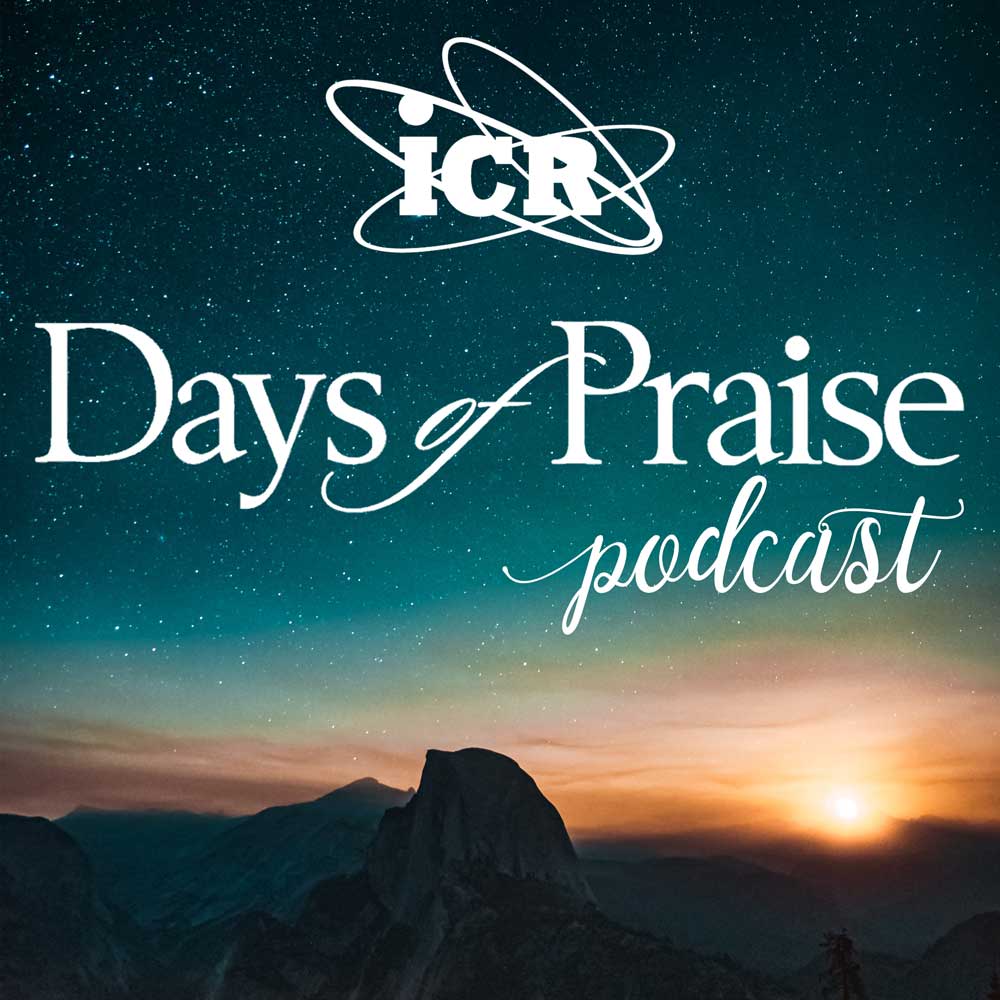 Days of Praise Podcast is a podcast based on the Institute for Creation Research quarterly print devotional, Days of Praise. Start your day with devotional readings written by Dr. Henry Morris, Dr. Henry Morris III, Dr. John Morris, and others to strengthen and encourage you in your Christian faith.