"For he is our God; and we are the people of his pasture, and the sheep of his hand. To day if ye will hear his voice, Harden not your heart, as in the provocation, and as in the day of temptation in the wilderness." (Psalm 95:7-8)
It is an interesting coincidence that verses 7-11 of Psalm 95 are quoted almost verbatim in verses 7-11 of Hebrews 3. The two writers are both referring, of course, to the 40 years of wandering by the children of Israel in the wilderness.
The Hebrews reference contains an important insight on biblical inspiration. It is introduced by the words "the Holy Ghost saith" (
Hebrews 3:7
), showing that God was actually the real author of the psalm. Then, the same phrase ("To day if ye will hear his voice, Harden not your hearts, as in the provocation") is quoted again in Hebrews 3:15, but this time it is introduced merely by "it is said."
Then, remarkably, it is quoted still a third time (
Hebrews 4:7
), where it tells us that God was "saying in David" this grave warning. In other words, the same Scripture was attributed both to David and to the Holy Spirit. Perhaps even more significantly, the phrase "it is said" is seen to be equivalent to "God says." All of this is a clear affirmation of the divine inspiration of the Old Testament Scriptures.
Finally, the fact that the same warning ("Harden not your hearts") is cited three times in the space of just 19 verses, all quoting the original warning in
Psalm 95:8
, must mean that God considers it extremely important that we
harden not our hearts
! It is possible that even a child of God can become so involved in doubts concerning God's Word that he becomes useless to God and thus simply must be allowed to die in a spiritual wilderness, never knowing the great blessings of a life of obedient faith. "The statutes of the LORD are right, rejoicing the heart" (
Psalm 19:8
). Our hearts should rejoice at His Word, not be hardened against it. HMM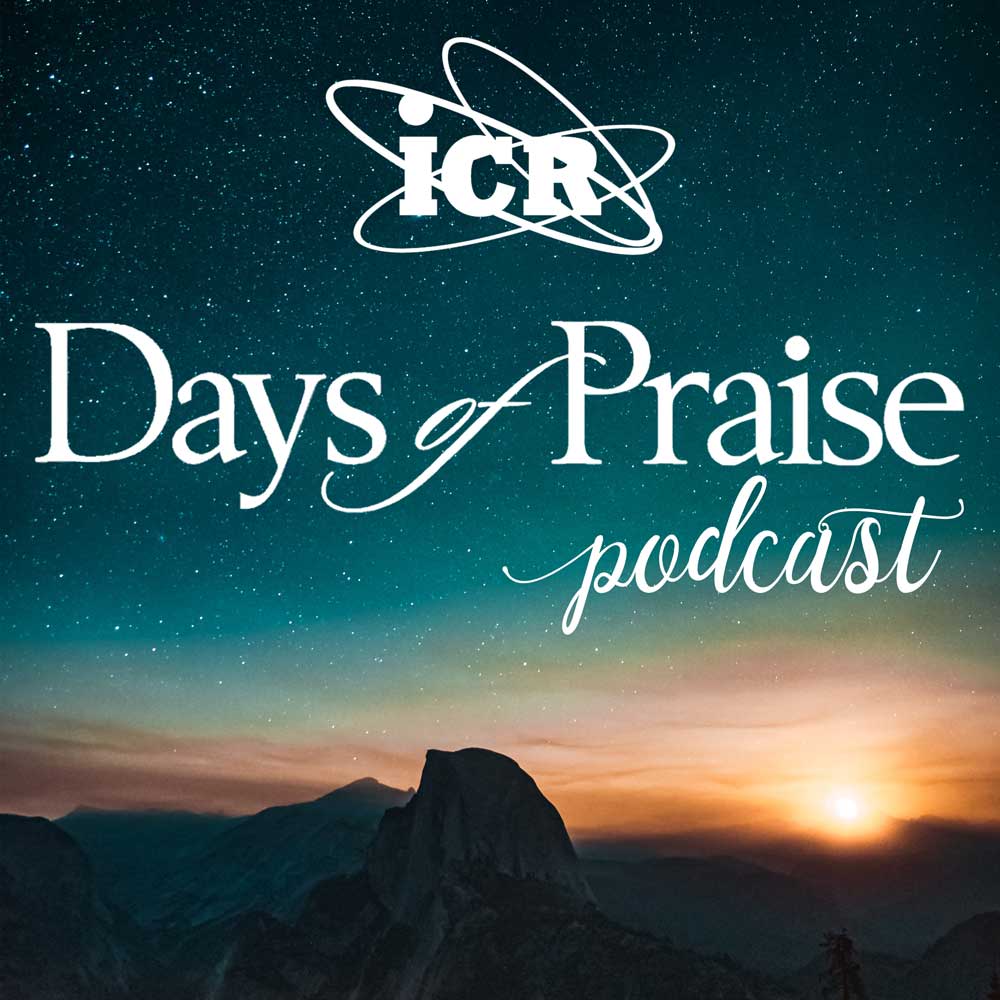 Days of Praise Podcast is a podcast based on the Institute for Creation Research quarterly print devotional, Days of Praise. Start your day with devotional readings written by Dr. Henry Morris, Dr. Henry Morris III, and Dr. John Morris to strengthen and encourage you in your Christian faith.