"Having the understanding darkened, being alienated from the life of God through the ignorance that is in them, because of the blindness of their heart." (Ephesians 4:18)
The blindness mentioned in our text is the same word used to describe a kind of stone. In verb form, this word indicates a process and means "to make hard or to petrify." Often the word is translated as "hardness."
The people of Israel developed a hard heart and mind toward God and the things of God (
2 Corinthians 3:13-15
), which continually brought grief and anger to the Lord Jesus (
Mark 3:5
). Even the disciples suffered from this hardness (
Mark 6:52
; 8:17).
Our text is directed toward New Testament believers who are challenged not to become blinded or petrified as are unbelievers. This petrification in the moral realm can be compared to the loss of sensation in the physical realm—a kind of spiritual paralysis as when sensor and motor nerves no longer respond. "Who being past feeling have given themselves over to lasciviousness, to work all uncleanness with greediness" (
Ephesians 4:19
).
Petrification of once-living tissue usually takes place over the course of many years, as each organic molecule decays and is removed, with the space it occupied refilled with stony material dissolved in groundwater percolating through the host material. Or it may take place as material is injected into the living tissue, thus stopping all life processes. In just such a way, the hardening of the heart can take place slowly, but finally petrification is complete. Petrification of wood can be stopped by removing it from the decay-and-replacement process, but natural processes cannot return it to its former state. Praise God that we can "put on the new man" (v. 24) with a renewed (new) mind and spirit (v. 23), no longer hardened toward the things of God. JDM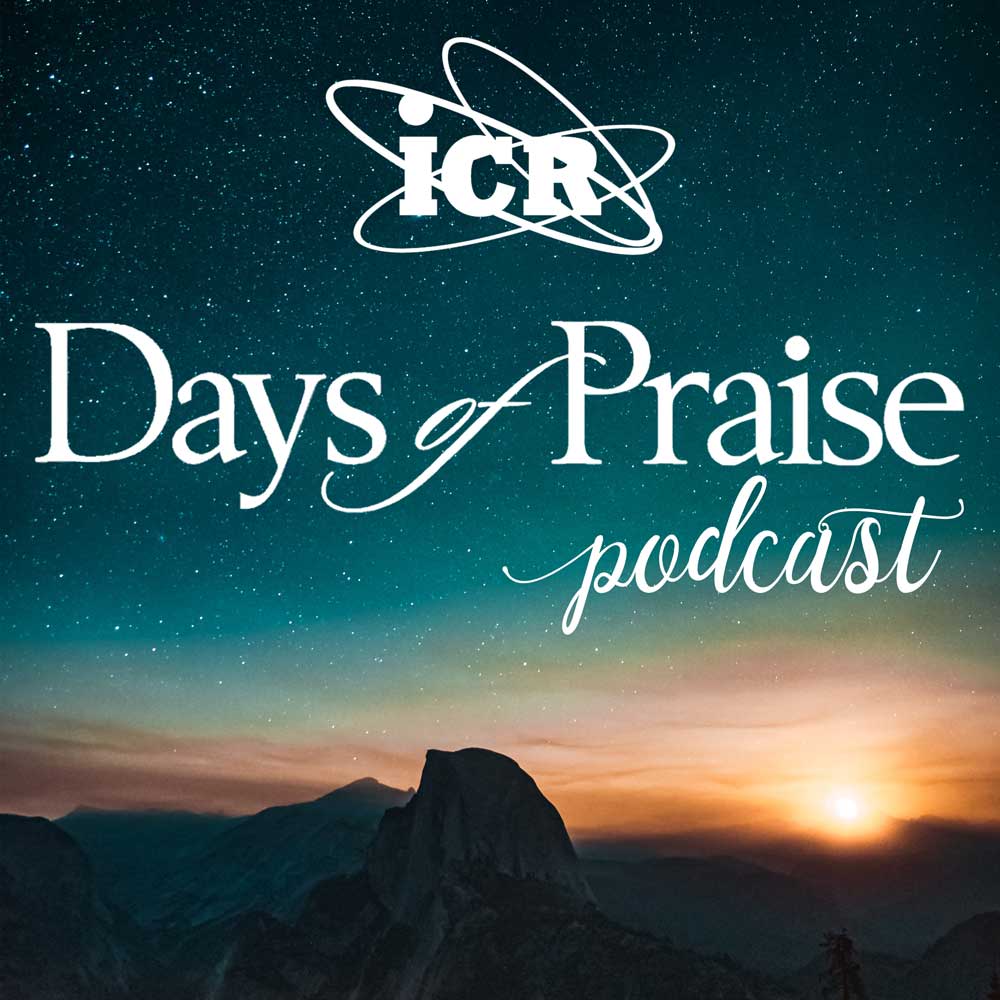 Days of Praise Podcast is a podcast based on the Institute for Creation Research quarterly print devotional, Days of Praise. Start your day with devotional readings written by Dr. Henry Morris, Dr. Henry Morris III, Dr. John Morris, and others to strengthen and encourage you in your Christian faith.