"I will extol thee, my God, O king; and I will bless thy name for ever and ever. Every day will I bless thee; and I will praise thy name for ever and ever. Great is the LORD, and greatly to be praised; and his greatness is unsearchable." (Psalm 145:1-3)
Psalm 145 is the only psalm in which "A Song of Praise" appears in its title. This is David's last of nine acrostic poems, in which the first word in each verse begins with a successive Hebrew letter, with the format conveying both completeness (from A to Z) and the importance of memorization and meditation.
Also note the alternation between exclamations of praise (vv. 1-2, 4-7, 10-12, 21) and descriptions of Yahweh's greatness, goodness, and steadfast love (vv. 3, 8-9, 13-20). God does "great things and unsearchable; marvelous things without number" (
Job 5:9
). Implied are both the wonder of God's activity and the inability to plumb the depths of His nature, including His greatness, might (
Psalm 145:3
), wondrous deeds (vv. 4-6), and saving righteousness (v. 7). David expands this theme, stressing God's dependability in answered prayer for personal protection (vv. 14-20).
The New Testament echoes this elevation of God's awesome acts. "O the depth of the riches both of the wisdom and knowledge of God! How unsearchable are his judgments, and his ways past finding out!" (
Romans 11:33
). Paul underscores Christ's fathomless treasures in the preaching of the gospel (
Ephesians 3:8
).
So, believers, bask not only in the wonder of His redemptive gospel but also in His provision in life's irregularities. Finally, by praising and speaking the good news to others, we teach all generations about our Lord Jesus Christ's great works. CM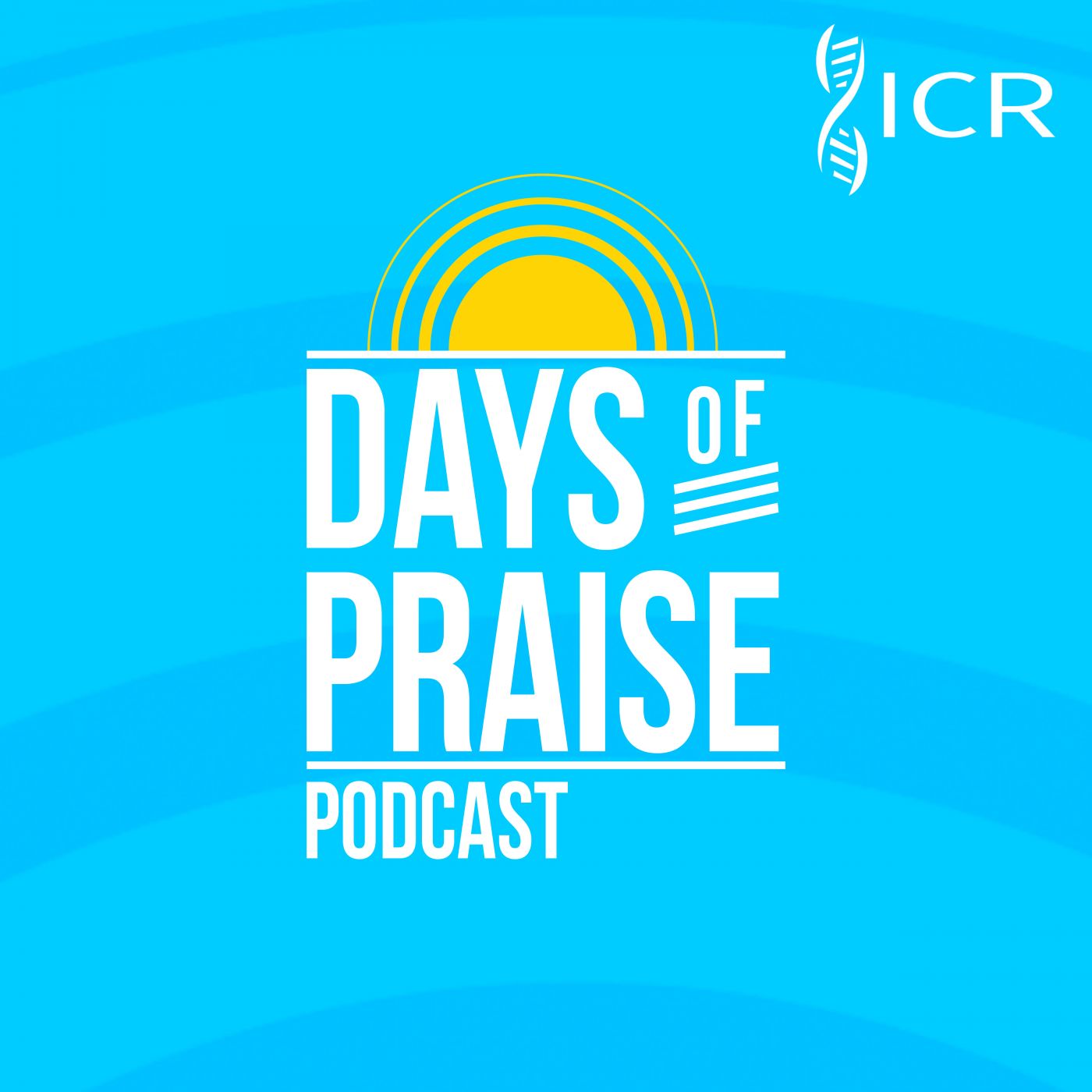 Days of Praise Podcast is a podcast based on the Institute for Creation Research quarterly print devotional, Days of Praise. Start your day with devotional readings written by Dr. Henry Morris, Dr. Henry Morris III, Dr. John Morris, and others to strengthen and encourage you in your Christian faith.