And I am sure that, when I come unto you, I shall come in the fulness of the blessing of the gospel of Christ. (Romans 15:29)
One beautiful characteristic of life in Christ is its fullness. Jesus Christ is Himself "the fullness of him that filleth all in all" (
Ephesians 1:23
), and He does everything to the full! When He fed the multitude, there were 12 baskets left over (
John 6:13
); when He brought in the miraculous catch of fishes, the nets were so full that they broke, and the boats so full they began to sink (
Luke 5:6-7
).
First of all, He gives fullness of grace. "And of his fullness have all we received, and grace for grace" (
John 1:16
). Then comes fullness of joy and peace: "These things have I spoken unto you, that my joy might remain in you, and that your joy might be full" (
John 15:11
). "Now the God of hope fill you with all joy and peace in believing" (
Romans 15:13
).
It is then possible—in fact, we are commanded—to be "filled with the Spirit...making melody in your heart to the Lord" (
Ephesians 5:18-19
). Not only does the Holy Spirit indwell us, but so do the Father and the Son, by the Spirit. Jesus said: "If a man love me, he will keep my words: and my Father will love him, and we will come unto him, and make our abode with him" (
John 14:23
). In this way, the triune God indwells us, and thereby we "know the love of Christ, which passeth knowledge, that [we] might be filled with all the fullness of God" (
Ephesians 3:19
).
All the fullness of God! In Jesus Christ "dwelleth all the fullness of the Godhead bodily. And ye are complete in him" (
Colossians 2:9-10
), "for it pleased the Father that in him should all fullness dwell" (
Colossians 1:19
). With the resources of such fullness of blessing available to us, we should be constantly growing "unto the measure of the stature of the fullness of Christ" (
Ephesians 4:13
). HMM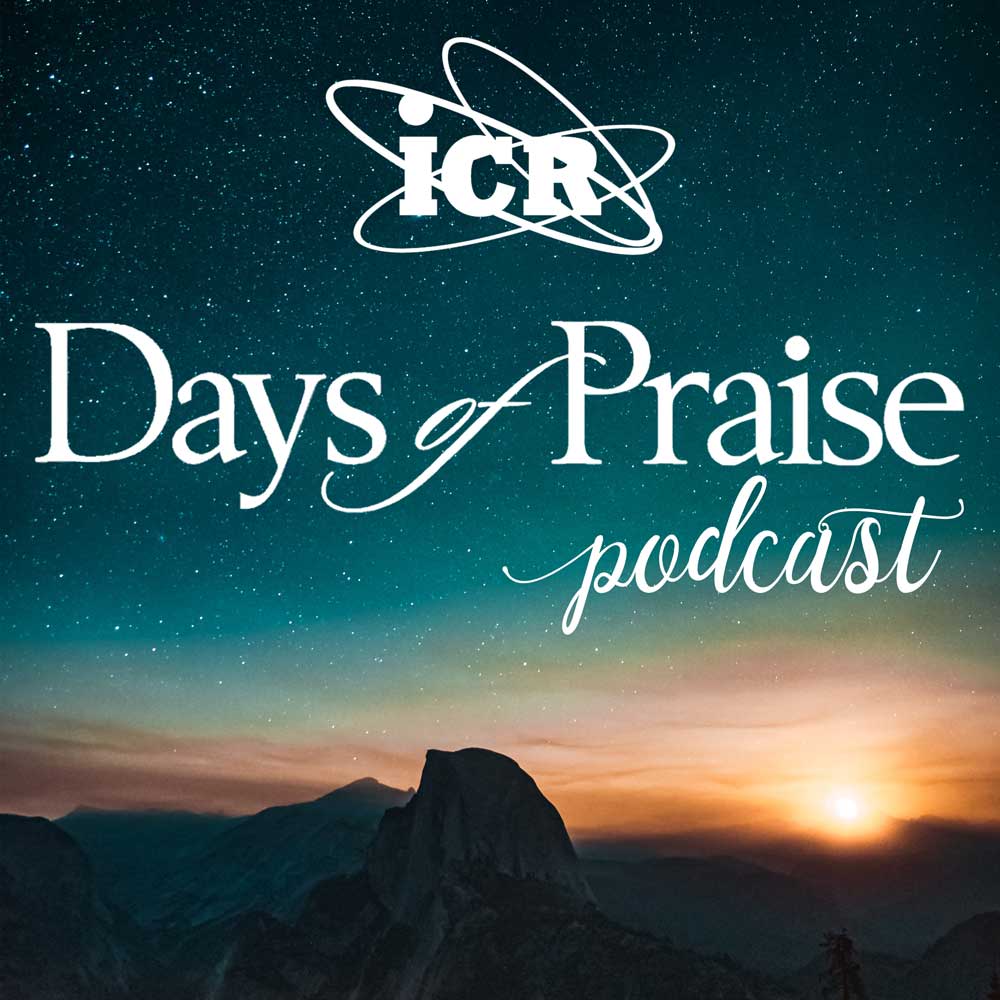 Days of Praise Podcast is a podcast based on the Institute for Creation Research quarterly print devotional, Days of Praise. Start your day with devotional readings written by Dr. Henry Morris, Dr. Henry Morris III, Dr. John Morris, and others to strengthen and encourage you in your Christian faith.