Use Zoom or Facebook to attend free ICR events online!
Discover how science confirms creation even when you're at home.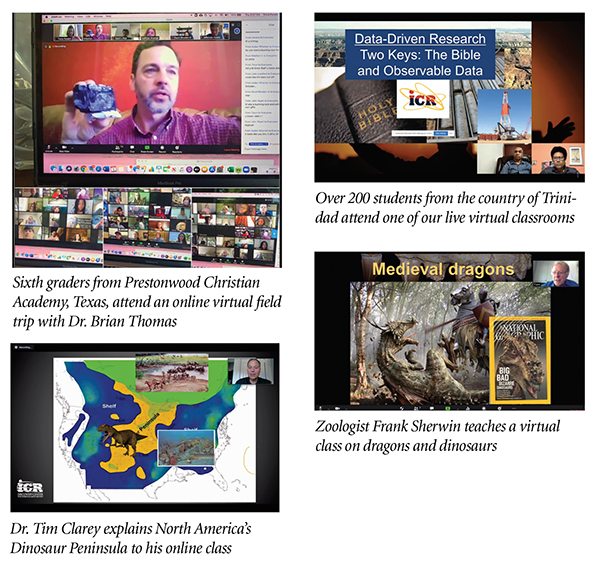 At the time of this writing, ICR's public events are postponed due to the coronavirus situation. We look forward to gathering in person again when the time is right, so as the country reopens please check for the latest updates at ICR.org/events.
In the meantime, we've moved our events online so you can still learn faith-building science facts! Using platforms like Zoom or Facebook, students, educators, families, and small groups can enjoy free livestream presentations with our team of scientists. Learn about dinosaurs, fossils, the Ice Age, and more—all from a biblical perspective.
Follow us on Facebook @ICRscience to view our scheduled presentations, or go to ICR.org/virtual-classroom to learn how you can host a private online session for your educational or ministry group.