"They shall come, and shall declare his righteousness unto a people that shall be born, that he hath done this." (Psalm 22:31)
This is the last verse of Psalm 22, the marvelous prophecy that describes so graphically the sufferings of Christ on the cross, a thousand years before the fulfillment. The preceding verse promises that this great event will, literally, "be told about the Lord in every generation." Fathers would tell it to their children, teachers to their students, generation after generation declaring His righteousness. "One generation shall praise thy works to another, and shall declare thy mighty acts" (
Psalm 145:4
).
This prophecy has been wonderfully fulfilled for almost 2,000 years as each generation of Christians tells the next generation the old, old story of "the sufferings of Christ, and the glory that should follow" (
1 Peter 1:11
), both of which are graphically foretold here in the 22nd Psalm.
But this final verse especially stresses the fact that the work has been completed. Its last word, "this," is not in the original Hebrew, so the final statement actually should read "He hath finished!" The most glorious aspect of the gospel message is that He has accomplished all that was needed to assure eternal salvation to every one who would "remember and turn unto the LORD" (
Psalm 22:27
).
This last great prophecy was fulfilled when He cried out as He was dying on the cross, "It is finished!" (
John 19:30
). Just as He had, long ago, pronounced that "the heavens and the earth were finished" (
Genesis 2:1
), completing His great work of creation, so on the cross He had finished the still greater work of redemption. What is left for us to do? Nothing, for He has finished it all! There is nothing we can do, either to create the world or to save our souls. We can only receive, in thanksgiving, what He has done. HMM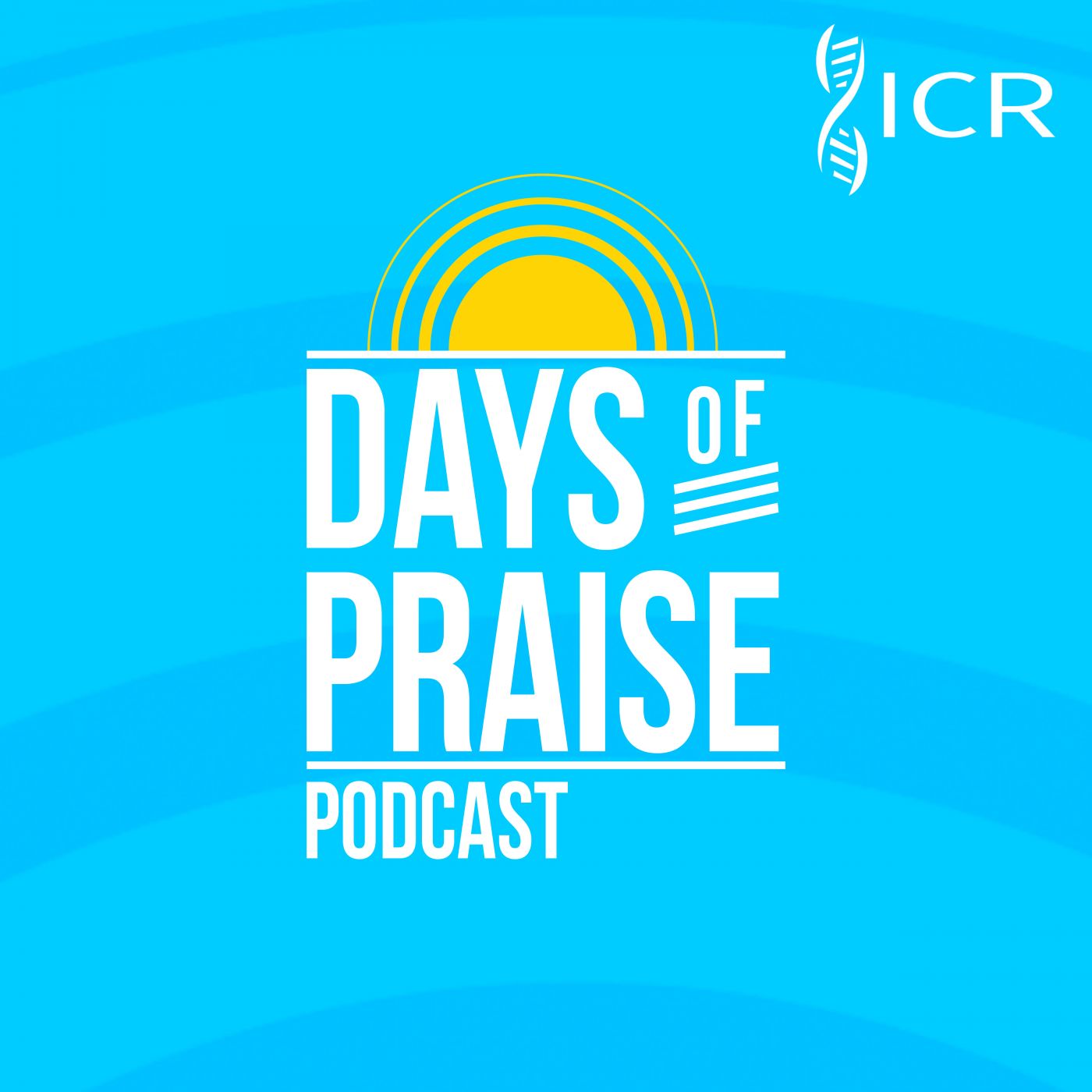 Days of Praise Podcast is a podcast based on the Institute for Creation Research quarterly print devotional, Days of Praise. Start your day with devotional readings written by Dr. Henry Morris, Dr. Henry Morris III, Dr. John Morris, and others to strengthen and encourage you in your Christian faith.