The article requested is not found.
Browse through our Archives of articles.
Use our powerful article Search Tools.
For Thy Name's Sake
"For thou art my rock and my fortress; therefore for thy name's sake lead me, and guide me." (Psalm 31:3)

In this psalm of misery and mercy, we see David's testimony.More...
Support Creation Ministry in Texas and Beyond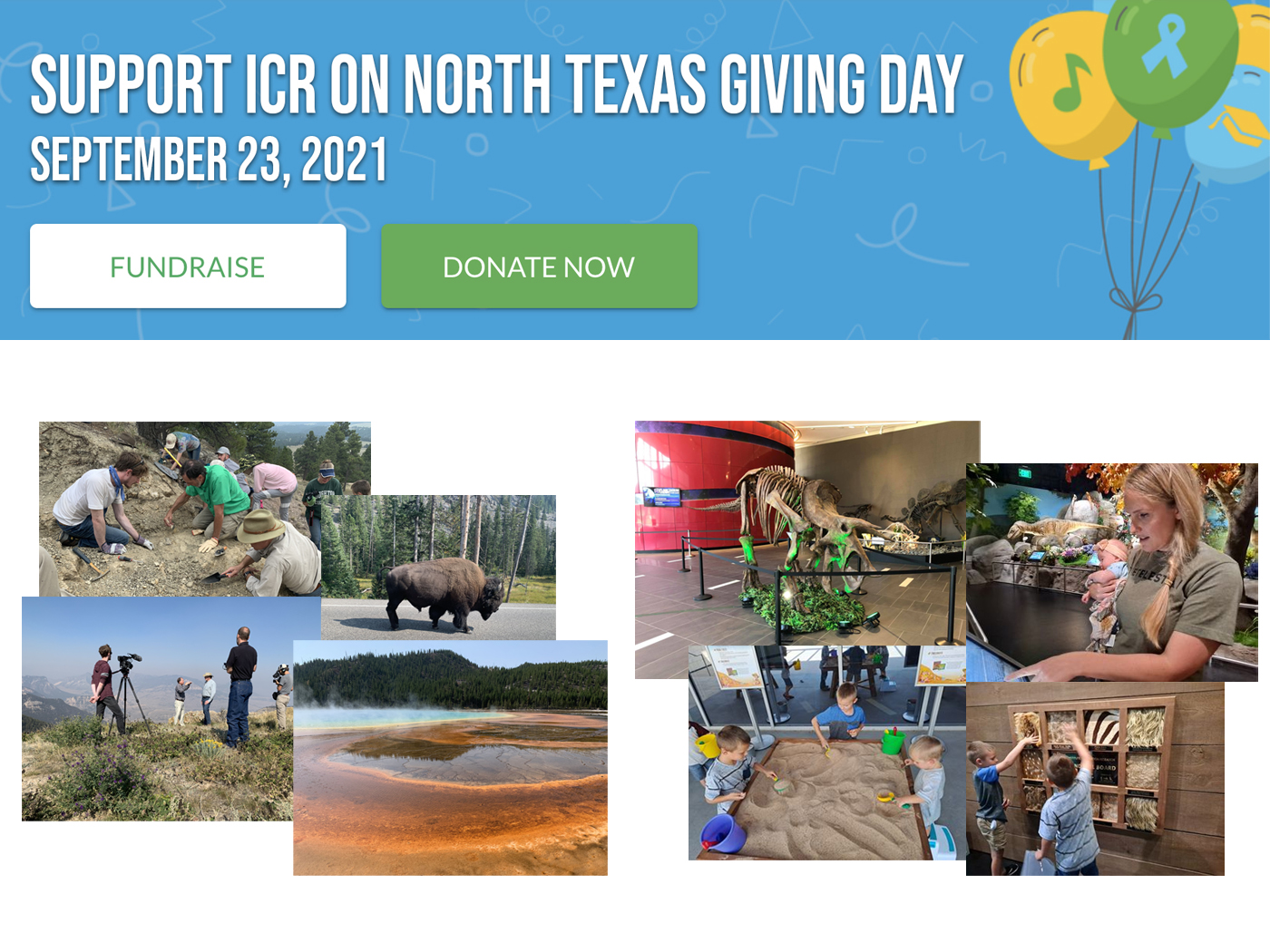 ICR scientists and support staff recently completed a two-week science expedition through the Great Plains and western mountain states to conduct scientific research and produce two documentaries. And now our Dallas creation museum and event teams are welcoming guests of all ages to celebrate our first ever Dinosaur Week and learn about these mysterious creatures from a biblical perspective.
More...
The Meaning of Man
"The words of the LORD are pure words: as silver tried in a furnace of earth, purified seven times. Thou shalt keep them, O LORD, thou shalt preserve them from this generation for ever.More...
More Articles