Could living near trees possibly affect human health? Increasingly, studies indicate that trees can improve human health. Evolution doesn't expect this, but biblically speaking, trees and people have close ties.
New research included steps to demonstrate that living longer was not linked to living among trees, but instead linked to more sensible factors "like income, race, and education," according to the Pacific Northwest Research Station of the U.S. Forest Service based in Portland.1 But the researchers found that cardiovascular health clearly declined in people from very different ethnic, income, and educational backgrounds in the absence of trees.
Geoffrey Donovan of the U.S. Forest Service was the lead author in the study, which appeared in the American Journal of Preventative Medicine.2 The study included data from 15 states spanning 18 years.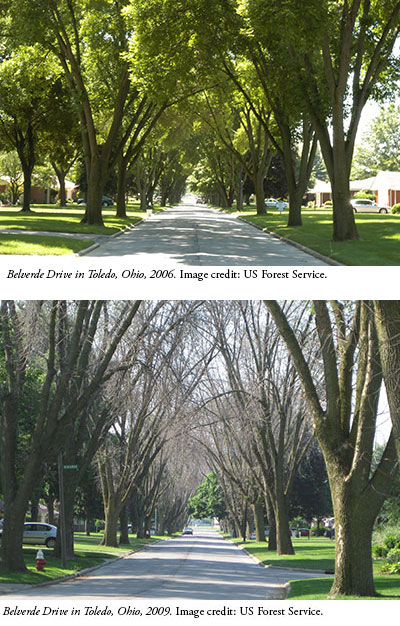 For example, during the last decade, the emerald ash borer beetle parasitized and killed untold numbers of 22 species of North American ash trees across the eastern and Midwestern United States. After that happened, 15,000 additional people in those areas died of cardiovascular disease.
What is the real cause of these phenomena? The researchers don't know, but the data fit with the strange idea that broken trees may lead to broken hearts.
In the evolutionary mindset, what survival advantage would people have from just seeing strong trees? And how can evolution explain people's health deteriorating when trees wither?
In contrast to evolutionary origins myths, trees play a surprisingly strong role in actual human history. The book of Genesis uses the word "tree" 28 times, for example. Its fourth instance occurs in Genesis 2:9: "And out of the ground made the LORD God to grow every tree that is pleasant to the sight, and good for food." So, right from the beginning, trees were identified as sources of food and of beauty.3
The Bible also says about the believer, "His branches shall spread, and his beauty shall be as the olive tree, and his smell as Lebanon."4 Clearly, God made trees for the purpose of bringing pleasure to people.5 Are researchers uncovering evidence of this God-made link between man and trees?
References
Tree and human health may be linked. Pacific Northwest Research Station of the U.S. Forest Service press release, January 16, 2013.
Donovan, G. et al. 2013. The Relationship Between Trees and Human Health. Journal of Preventative Medicine. 44 (2):139-145.
This biblical link deepens when one considers that the resurrection of the Lord Jesus, "whom they slew and hanged on a tree" (Acts 10:39), is mankind's only hope of eternal pleasure. "In thy presence is fulness of joy; at thy right hand there are pleasures for evermore" (Psalm 16:11).
Hosea 14:6.
Of course, the right response to this provision of pleasure is to praise God.
* Mr. Thomas is Science Writer at the Institute for Creation Research.
Article posted on January 28, 2013.