"He shall divide the spoil with the strong; because he hath poured out his soul unto death." (Isaiah 53:12)
In Isaiah's Suffering Servant passage,
Isaiah 53:8
relates that the Servant would die. Isaiah 53:9 then relates how He would be buried. So, how can it be that "he shall prolong his days" (v. 10) or that "I will divide him a portion with the great" (v. 12)? Evidently, He must rise from the grave, and after His resurrection, the Servant would receive "a portion with the great" and share His inherited "spoil" (v. 12). What will that look like?
Other prophecies detail this future. For example, the Lord will share a land inheritance with a resurrected Abraham. "And I will give unto thee, and to thy seed after thee, the land wherein thou art a stranger, all the land of Canaan, for an everlasting possession; and I will be their God" (
Genesis 17:8
).
That future will include kingship over the entire earth shared with the Old Testament King David. "For it shall come to pass in that day, saith the LORD of hosts, that I will break his yoke from off thy neck, and will burst thy bonds, and strangers shall no more serve themselves of him: But they shall serve the LORD their God, and David their king, whom I will raise up unto them" (
Jeremiah 30:8-9
).
Why not add some more traditional spoils? "Surely the isles shall wait for me, and the ships of Tarshish first, to bring thy sons from far, their silver and their gold with them, unto the name of the LORD thy God, and to the Holy One of Israel, because he hath glorified thee" (
Isaiah 60:9
). The Servant's sufferings have purchased a glorious future for those who trust in Him. BDT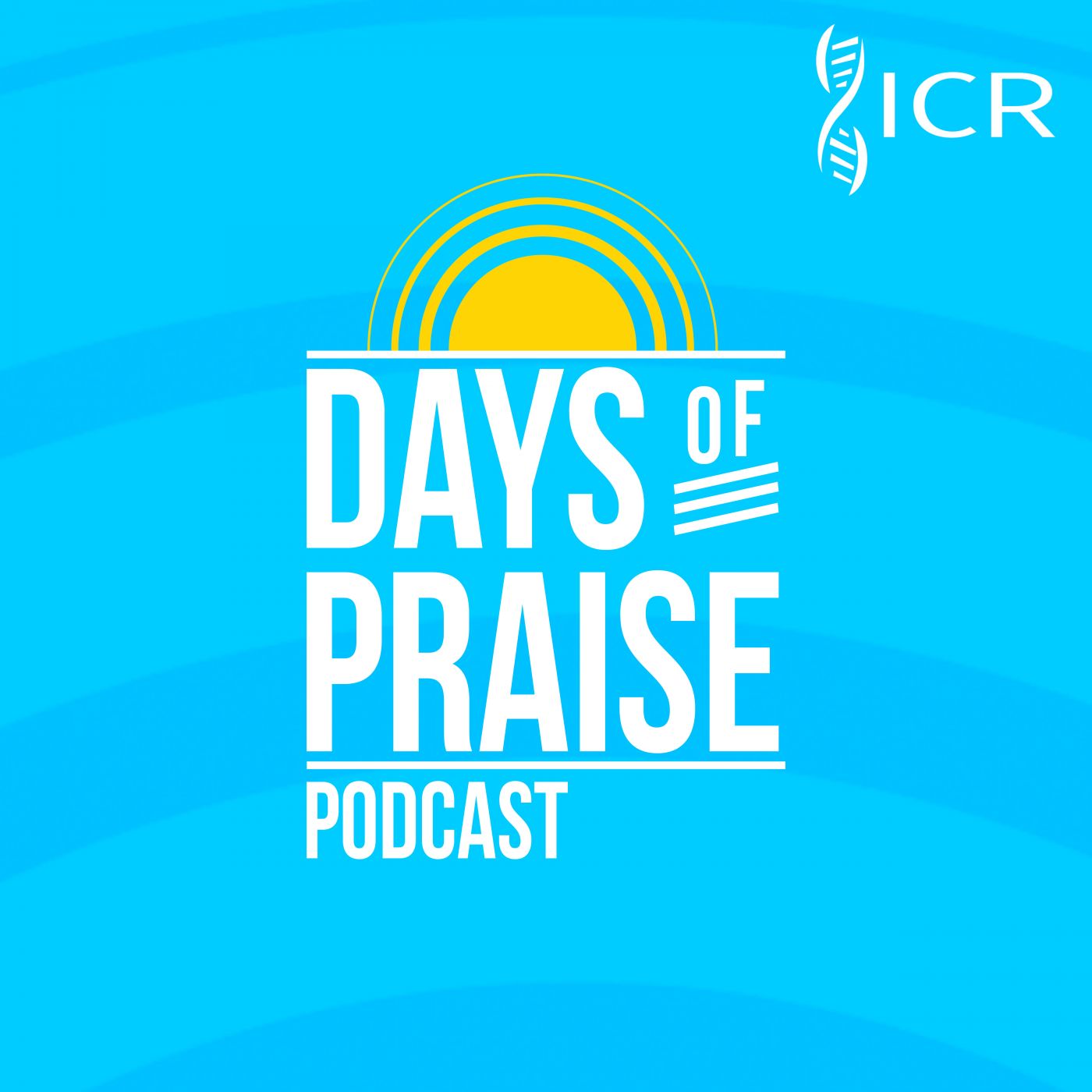 Days of Praise Podcast is a podcast based on the Institute for Creation Research quarterly print devotional, Days of Praise. Start your day with devotional readings written by Dr. Henry Morris, Dr. Henry Morris III, Dr. John Morris, and others to strengthen and encourage you in your Christian faith.