"For I know that in me (that is, in my flesh,) dwelleth no good thing: for to will is present with me; but how to perform that which is good I find not." (Romans 7:18)
All too often we find ourselves as frustrated as the apostle Paul in that we often know to do the right thing, to abstain from a particular sin, but we quickly fall right back into that sin. We must daily recognize our sinful habits and determine in our hearts, with strength from the Holy Spirit, to withstand the sin, to overcome temptation. "I thank God through Jesus Christ our Lord. So then with the mind I myself serve the law of God; but with the flesh the law of sin" (
Romans 7:25
). The writer of "Come Thou Fount" had the same frustration.
O to grace how great a debtor daily I'm constrained to be!
Let thy goodness, like a fetter, bind my wandering heart to thee.
Prone to wander, Lord, I feel it, prone to leave the God I love;
Here's my heart, O take and seal it, seal it for thy courts above.
Scripture tells us we are secure in Christ, never to be separated. Christ informed His disciples that "my sheep hear my voice, and I know them, and they follow me: And I give unto them eternal life; and they shall never perish, neither shall any man pluck them out of my hand. My Father, which gave them me, is greater than all; and no man is able to pluck them out of my Father's hand" (
John 10:27-29
). We are safe in Christ's hand surrounded by the Father's hand. And then the transaction is sealed by "the Holy Spirit of God, whereby ye are sealed unto the day of redemption" (
Ephesians 4:30
).
Take courage. We are secure in Him. JDM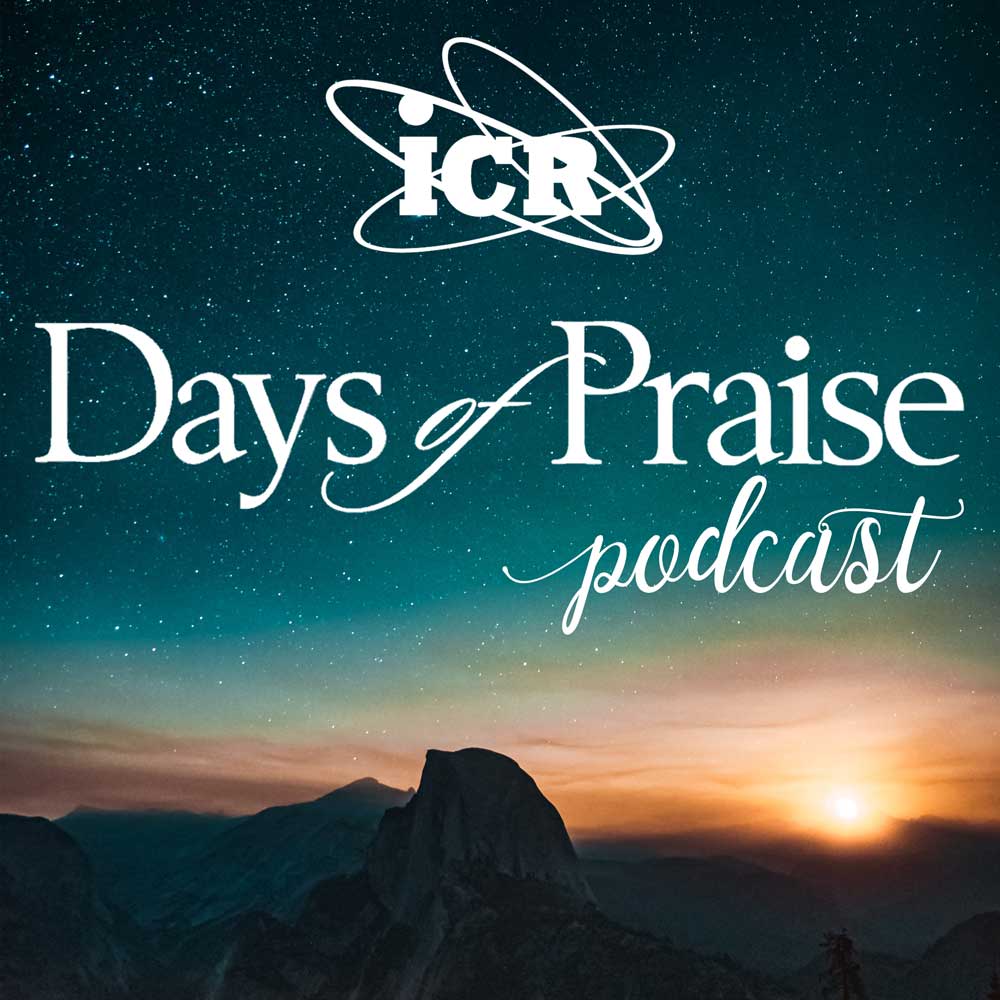 Days of Praise Podcast is a podcast based on the Institute for Creation Research quarterly print devotional, Days of Praise. Start your day with devotional readings written by Dr. Henry Morris, Dr. Henry Morris III, Dr. John Morris, and others to strengthen and encourage you in your Christian faith.