"For ask now of the days that are past, which were before thee, since the day that God created man upon the earth, and ask from the one side of heaven unto the other, whether there hath been any such thing as this great thing is, or hath been heard like it?" (Deuteronomy 4:32)
This challenge was given by Moses to the children of Israel as they were preparing to enter the Promised Land. It was vital that they cease all complaining and begin to behave in a manner appropriate to their stature as God's chosen people.
For this they needed to regain a sense of historical perspective, and Moses urged them to study the history of the world since the beginning. Presumably, this would be possible only through studying the book of Genesis "since the day that God created Adam [same word as 'man'] upon the earth."
It is significant that "the days that are past" were implied by Moses to have begun essentially at creation, with no hint of any long geological ages before that. The 25 or more centuries from Adam to Moses had provided enough history to instruct that particular generation about God's plans for the world, to prepare them for their own key role in their accomplishment, and to appreciate the real meaning of their own lives as they awaited the promised redeemer who was to come someday with salvation.
Now, if the Israelites needed a true historical perspective, we need one today far more. In addition to what they had, we now also have the history of Israel, the first coming of Christ, God's completed revelation, and the Christian dispensation from which to learn and profit. Our understanding of God and His purposes should be far greater than theirs, so we have much greater responsibility. May God help us to study and believe and understand all that has gone before, as recorded in His Word, so that we also can be prepared to fulfill our own role in God's great plan of the ages for eternity. HMM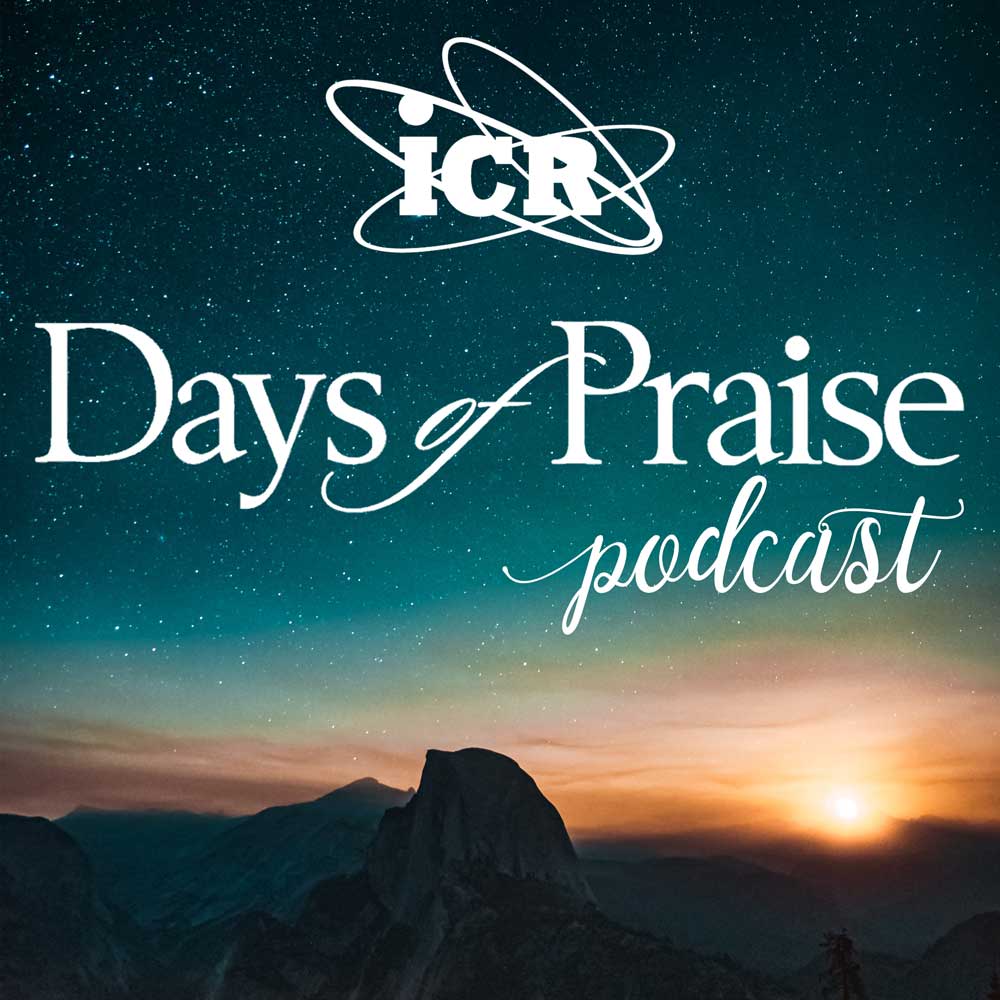 Days of Praise Podcast is a podcast based on the Institute for Creation Research quarterly print devotional, Days of Praise. Start your day with devotional readings written by Dr. Henry Morris, Dr. Henry Morris III, and Dr. John Morris to strengthen and encourage you in your Christian faith.