"Ye are the light of the world. A city that is set on an hill cannot be hid." (Matthew 5:14)
Cities in ancient times were often built on a hill, and this was especially important for those six cities in Israel that had been designated as cities of refuge. They were located, geographically, so that no one in Israel was more than a day's journey from one of them—accessible to all who might need to flee to one for refuge some day. These were designated as havens, "that the slayer that killeth any person unawares and unwittingly may flee thither: and they shall be your refuge from the avenger of blood" (
Joshua 20:3
).
"And they appointed Kedesh in Galilee in mount Naphtali, and Shechem in mount Ephraim, and Kirjatharba, which is Hebron, in the mountain of Judah. And on the other side Jordan by Jericho eastward, they assigned Bezer in the wilderness upon the plain out of the tribe of Reuben, and Ramoth in Gilead out of the tribe of Gad, and Golan in Bashan out of the tribe of Manasseh" (
Joshua 20:7-8
). The first three cities are specifically said to be on mountains. On the east of Jordan, Ramoth was on Mount Gilead, Golan on the Golan Heights east of the Sea of Galilee, and Bezer apparently on the high tablelands east of the Dead Sea. Thus, all could be seen from a great distance, even at night, by its watch fires. Their strategic locations were a comfort to the accidental killer as he fled for his life from an avenger of blood.
The cities of refuge were a type of Christ, to whom we "have fled for refuge to lay hold upon the hope set before us" (
Hebrews 6:18
). He is, to us, a strong city set on a hill, ready to receive all who come to Him in faith. He called Himself "the light of the world" (
John 8:12
), but then He also said that those who now have His light must also serve as lights—as cities on a hill that those who see them may "glorify [their] Father which is in heaven" (
Matthew 5:16
). HMM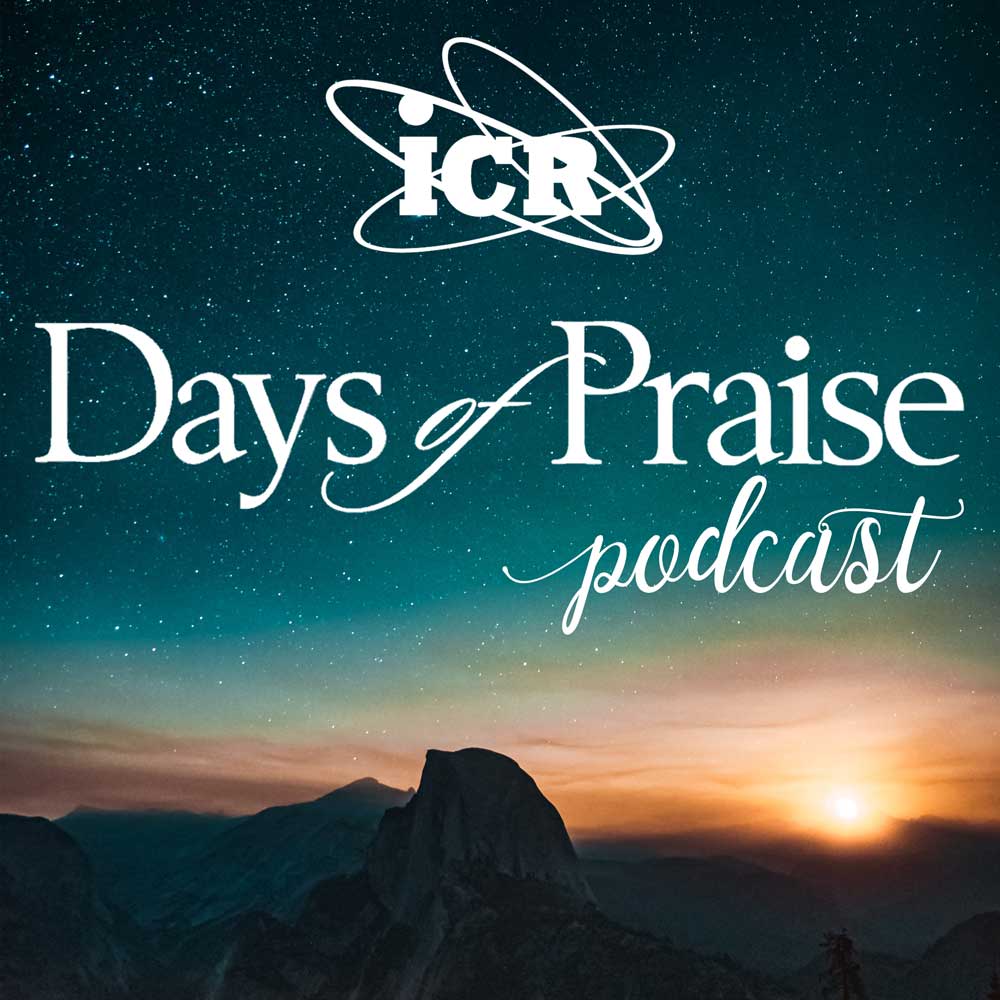 Days of Praise Podcast is a podcast based on the Institute for Creation Research quarterly print devotional, Days of Praise. Start your day with devotional readings written by Dr. Henry Morris, Dr. Henry Morris III, and Dr. John Morris to strengthen and encourage you in your Christian faith.