"But his citizens hated him, and sent a message after him, saying, We will not have this man to reign over us." (Luke 19:14)
In this parable, the nobleman who had gone into a far country to receive his kingdom is a picture of Christ in the interim between His first and second comings. The "citizens" of His Kingdom, however, refuse His Kingship. Nevertheless, He is the King, and when He returns, those "enemies, which would not that I should reign over them" (v. 27) will be slain. How much better to accept Him now!
The first title ascribed to Him was "King of the Jews" (
Matthew 2:2
). Long before that, however, He was King of creation. "For God is the King of all the earth,...a great King above all gods....The sea is his, and he made it: and his hands formed the dry land" (
Psalm 47:7
; 95:3, 5).
He is also King of redemption, providing salvation for the world He created. "For God is my King of old, working salvation in the midst of the earth" (
Psalm 74:12
). "[The Father] hath delivered us from the power of darkness, and hath translated us into the kingdom of his dear Son: In whom we have redemption through his blood, even the forgiveness of sins" (
Colossians 1:13-14
).
He is not only King of all the worlds, but also King of all the ages. He is "my King of old" and also "King for ever" (
Psalm 10:16
). He is "the King eternal, immortal, invisible, the only wise God" (
1 Timothy 1:17
).
He is "King of saints" (
Revelation 15:3
), the "LORD of hosts, my King, and my God" (
Psalm 84:3
). Indeed, He is "the blessed and only Potentate, the King of kings, and Lord of lords" (
1 Timothy 6:15
). Therefore, let His citizens say: "Blessing, and honour, and glory, and power, be unto him that sitteth upon the throne, and unto the Lamb for ever and ever" (
Revelation 5:13
). HMM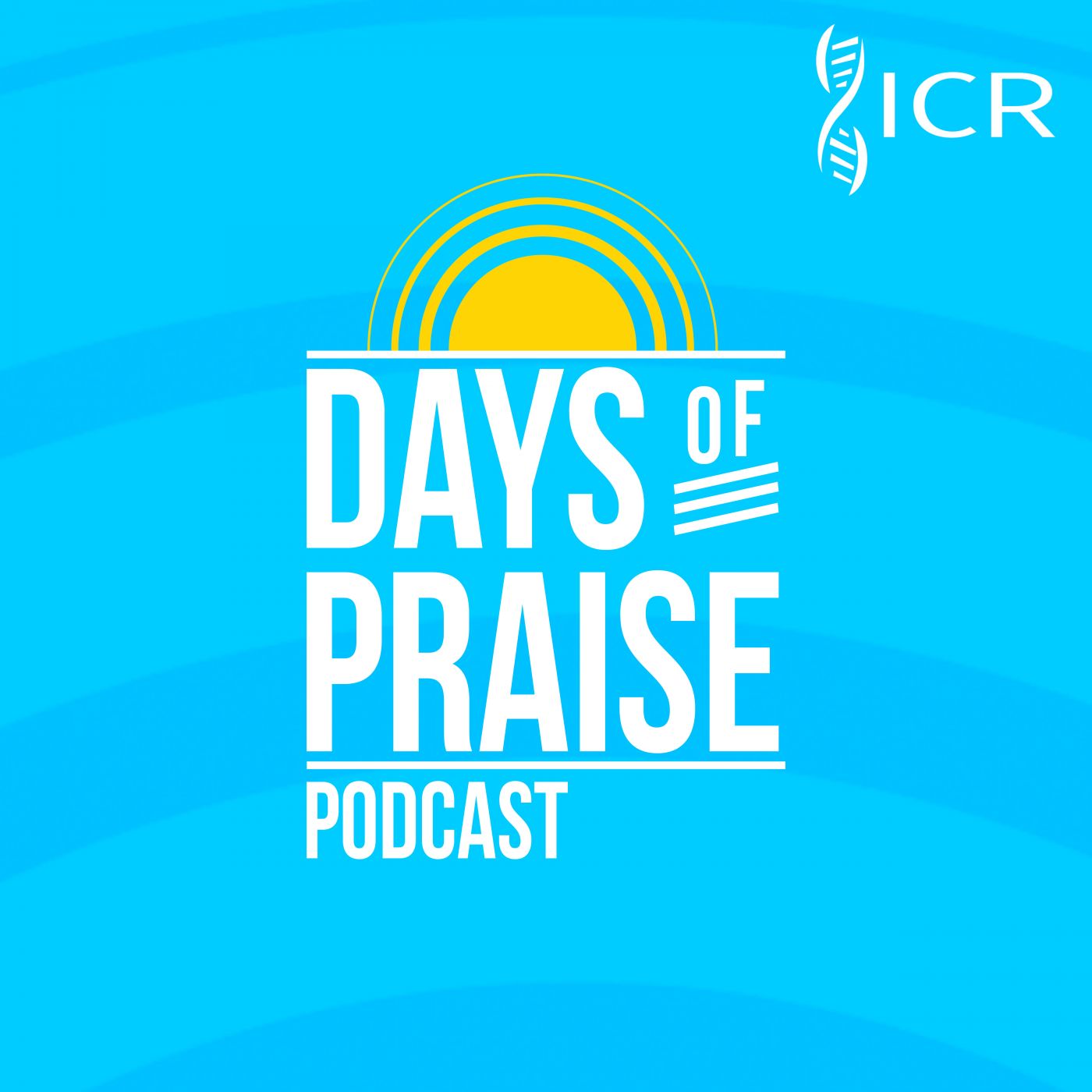 Days of Praise Podcast is a podcast based on the Institute for Creation Research quarterly print devotional, Days of Praise. Start your day with devotional readings written by Dr. Henry Morris, Dr. Henry Morris III, Dr. John Morris, and others to strengthen and encourage you in your Christian faith.