"But my God shall supply all your need according to his riches in glory by Christ Jesus." (Philippians 4:19)
God is a wonderful provider. He provides the air and the rain and all the real necessities of life, even for those who don't believe in Him. The very life that all in their right minds seek desperately to keep going as long as possible has been given by God. As Paul reminded the pagan Greeks at Athens, "He giveth to all life, and breath, and all things" (
Acts 17:25
). He had previously reminded the pagans at Lystra that God in each nation "did good, and gave us rain from heaven, and fruitful seasons, filling our hearts with food and gladness" (
Acts 14:17
).
He even provides for the needs of the animals. "These wait all upon thee; that thou mayest give them their meat in due season" (
Psalm 104:27
). He cares about every little bird, for He created them too. "Not one of them is forgotten before God" (
Luke 12:6
). He cares too for all the beasts of burden. "Thou shalt not muzzle the mouth of the ox that treadeth out the corn. Doth God take care for oxen?" (
1 Corinthians 9:9
).
Yes, indeed, He does! But if not one sparrow can "fall on the ground without your Father" (
Matthew 10:29
) and not one ox must ever be denied the food he needs to do his work, then we can be sure that God is concerned about you and me. "Your heavenly Father feedeth them. Are ye not much better than they?" (
Matthew 6:26
).
New Year's Eve should be a time of thanksgiving, especially for any true believing Christian. Like the lives of the martyrs, like that of Christ Himself, there is suffering and sorrow in each of our lives here on Earth, but if we are honest in our memories, there have been infinitely more blessings, year after year, so this should be a day of gratitude. HMM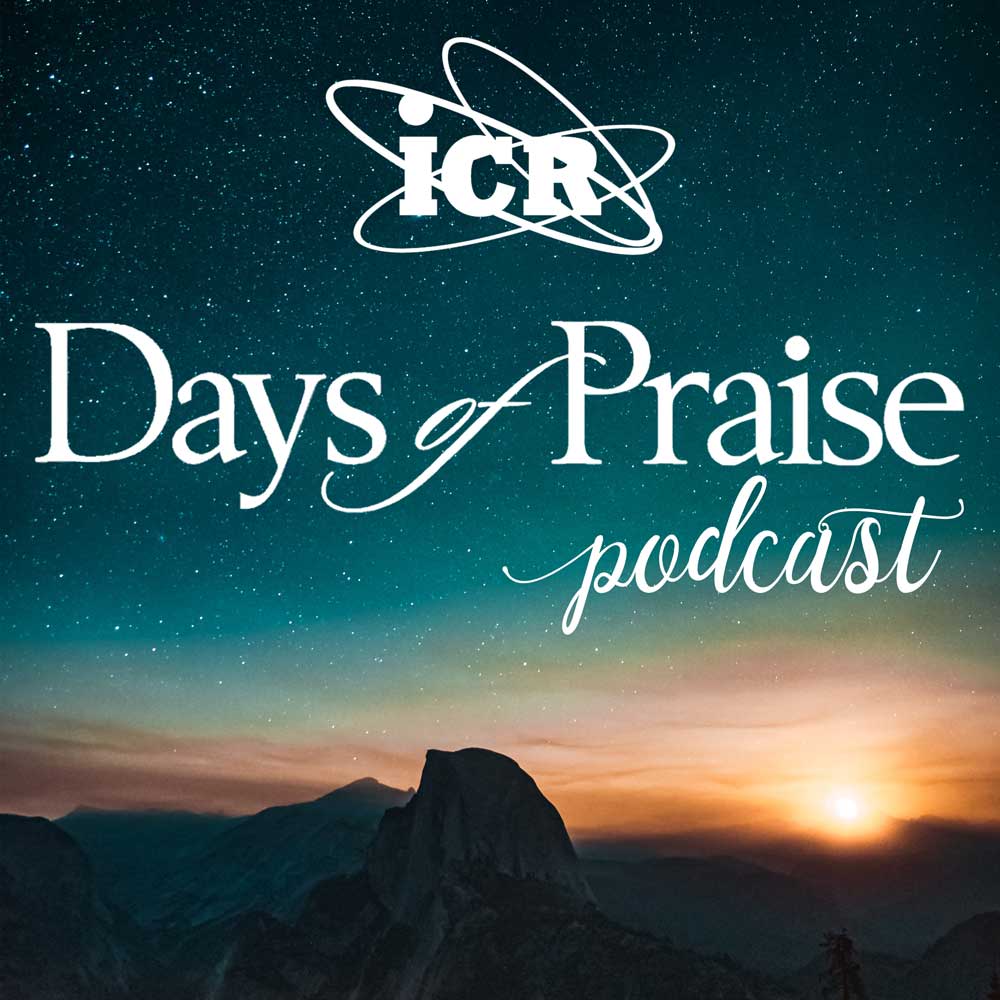 Days of Praise Podcast is a podcast based on the Institute for Creation Research quarterly print devotional, Days of Praise. Start your day with devotional readings written by Dr. Henry Morris, Dr. Henry Morris III, Dr. John Morris, and others to strengthen and encourage you in your Christian faith.