The article requested is not found.
Browse through our Archives of articles.
Use our powerful article Search Tools.
I Come Quickly
"He which testifieth these things saith, Surely I come quickly. Amen. Even so, come, Lord Jesus." (Revelation 22:20)
This is the next-to-the-last verse in the Bible, and it contains the last promise in the Bible. The final promise of the Lord is that He would come back to Earth again "quickly," but it has been almost 2,000 ...
More...
The Teacher and His Words
"For by thy words thou shalt be justified, and by thy words thou shalt be condemned." (Matthew 12:37)
In many churches, teachers are in short supply. Evidently many who have the Spirit-given gift of teaching are not using it as they should. On the other hand, a Christian must never assume the role of teacher without clear leading from ...
More...
An Eternal Holy Calling
"Who hath saved us, and called us with an holy calling, not according to our works, but according to his own purpose and grace, which was given us in Christ Jesus before the world began." (2 Timothy 1:9)
There appears to be an apparent conflict between God's salvation, which was determined "before the world began," and our ...
More...
Struck: Risking It All for the Truth | Creation.Live Podcast: Episode 11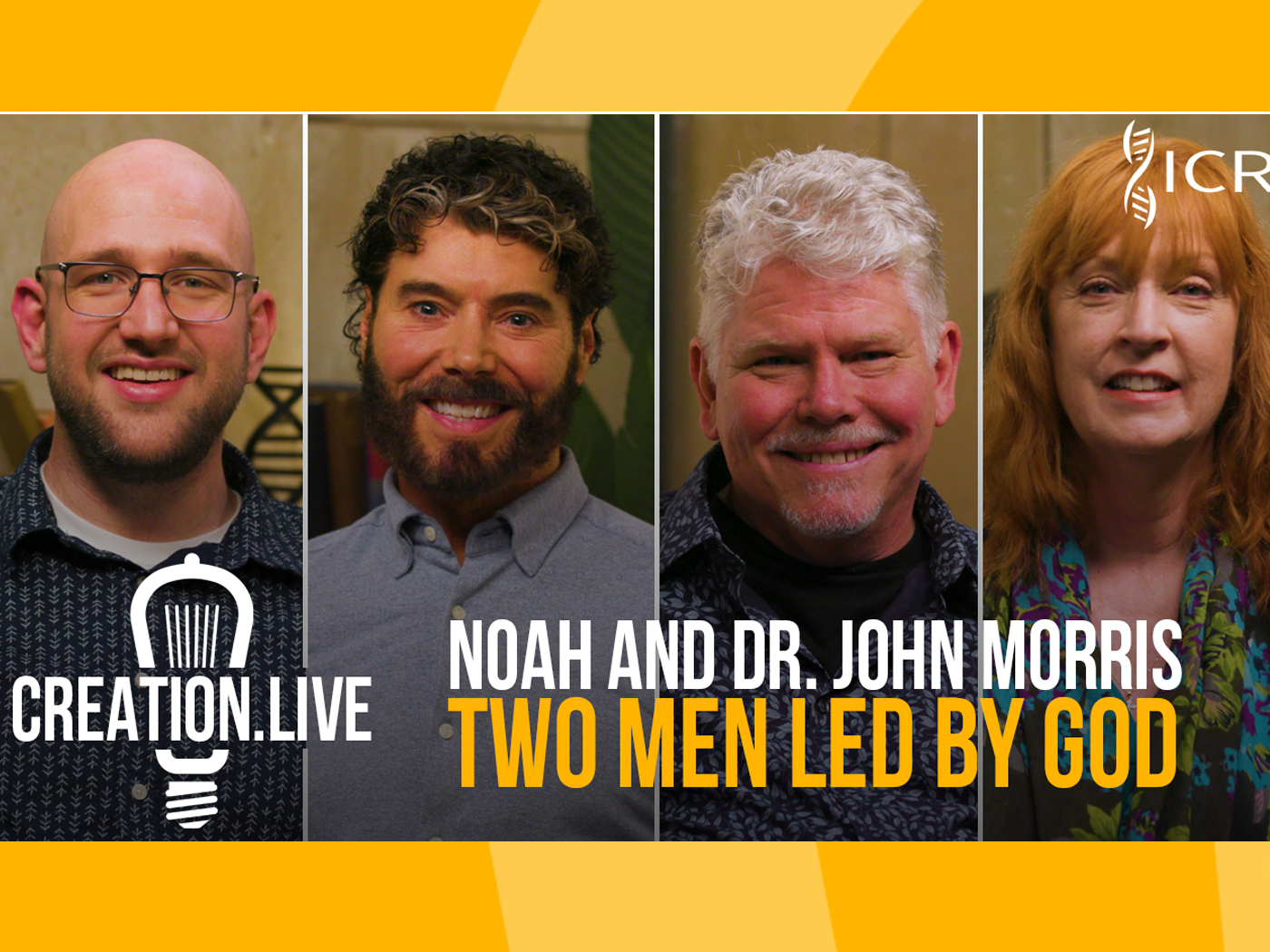 In this unique episode, host Trey talks with three key people involved in creating Struck—an upcoming miniseries that shows the special ties between the lives of ICR's Dr. John Morris and Noah in the Bible. In addition to discussing the show and the topics it addresses, their conversation also touches on what it's like to be Christians in the Hollywood environment. We present this episode in loving memory of Dr. John Morris, former ICR president.
More...
More Articles