"And if any man sin, we have an advocate with the Father, Jesus Christ the righteous." (1 John 2:1)
There is no suggestion anywhere in Scripture that any person can be sinless. "All have sinned" (
Romans 3:23
), the Bible boldly declares. "There is none righteous, no, not one" (
Romans 3:10
). Repentance toward God (
Acts 20:21
) and salvation by God (
2 Corinthians 7:10
) eternally settle the issue of the sinful
condition
inherent in us (
Ephesians 2:1-8
). However, even though we have been "made the righteousness of God in him" (
2 Corinthians 5:21
), we still commit sinful acts (
1 John 1:8-10
).
Hallelujah for the
Advocate
! What a blessed promise it is that is recorded for us that the same Jesus Christ who died for our sins, who rose from the grave in glorious victory over sin, "is even at the right hand of God, who also maketh intercession for us" (
Romans 8:34
).
Although our security in the completed work of Christ Jesus is "for ever" (
Hebrews 10:12
), our great High Priest (
Hebrews 4:14
) stands ready to rebut the constant efforts of Satan to flaunt our sins before the holy throne of God (
Revelation 12:10
). We have no standing there on our own. Our life, even though forgiven and rescued from sin, still is tainted with the deeds and consequences of evil choices. Even the body in which we live houses "no good thing" (
Romans 7:18
).
Were it up to us to be holy, we would quickly be defamed by the reality of our life. The child of God, though redeemed by "the precious blood of Christ" (
1 Peter 1:19
), has no ability to plead Christ's work in person before the throne. "Wherefore he [Jesus] is able also to save them to the uttermost that come unto God by him, seeing he ever liveth to make intercession for them" (
Hebrews 7:25
). HMM III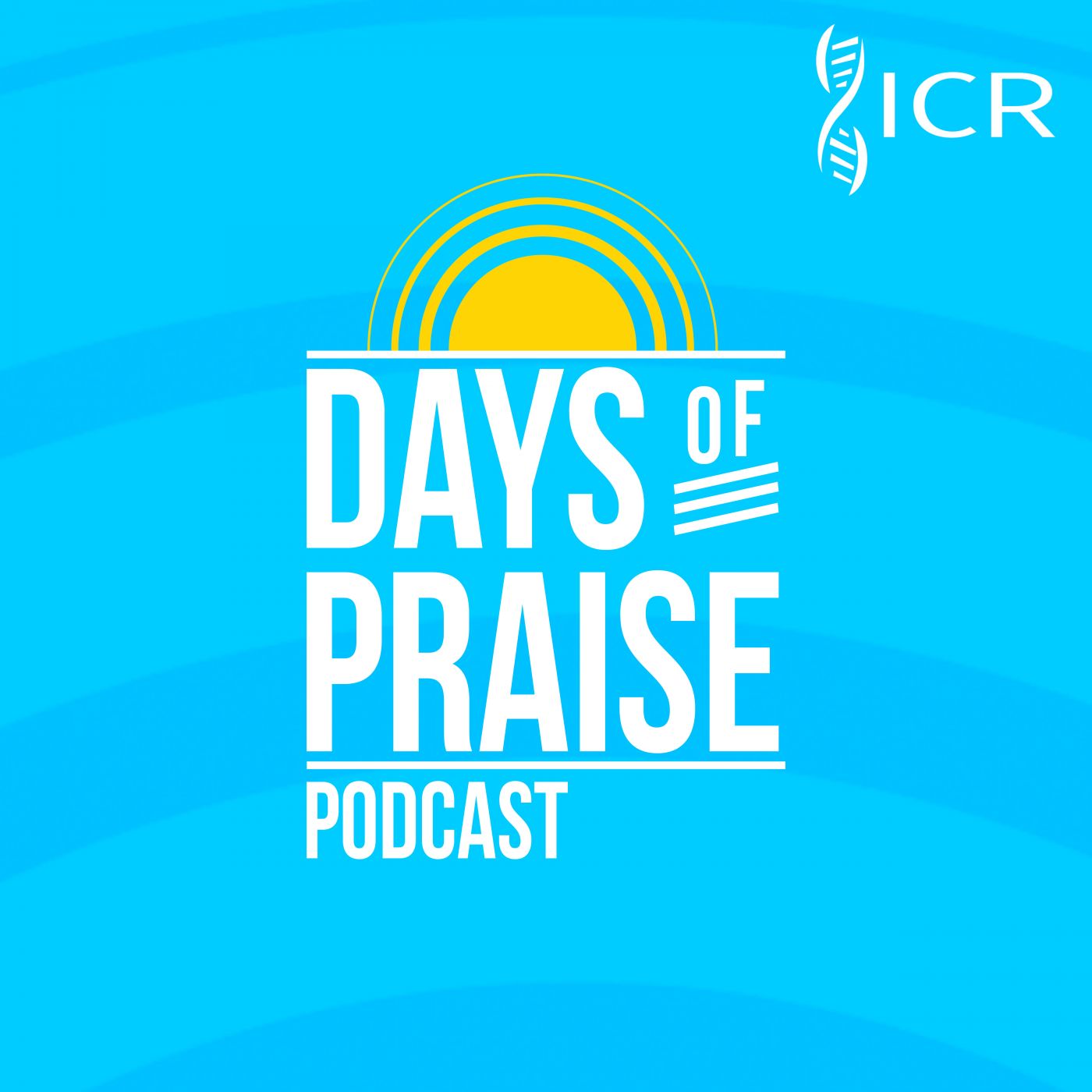 Days of Praise Podcast is a podcast based on the Institute for Creation Research quarterly print devotional, Days of Praise. Start your day with devotional readings written by Dr. Henry Morris, Dr. Henry Morris III, Dr. John Morris, and others to strengthen and encourage you in your Christian faith.