"That good thing which was committed unto thee keep by the Holy Ghost which dwelleth in us." (2 Timothy 1:14)
The good thing that Paul referred to surely involves God's "gift" that young Timothy was given as he entered the ministry. All gifts include the gift of "power, and of love, and of a sound mind" that God has given to all of us (
2 Timothy 1:7
). The Holy Spirit deposited that gift in us, and we are expected to guard it through the same Holy Spirit.
The action and responsibility are ours. The means by which we obey is the indwelling presence of the Holy Spirit, who entered our bodies at the time of our salvation (
1 Corinthians 6:19
). That unique down payment of the triune Godhead (
Ephesians 1:14
) made it possible for us to keep the good with which He entrusted us. The breadth of God's gift to us is beyond imagining, but there are a few insights that may help us understand His bounty.
In the most broad perspective, we are given "to know the mysteries of the kingdom of heaven" (
Matthew 13:11
). That gift requires that we be given "the mind of Christ" so that we may grasp these great spiritual truths (
1 Corinthians 2:16
). The deposit that God placed with us is not a leap in IQ or mental ability. It is truly a "new man" that God has empowered to be "renewed in knowledge after the image of him that created him" (
Colossians 3:10
).
But this great spiritual capacity must be guarded. There is no guarantee of spiritual wisdom this side of eternity. We must beware "lest any man spoil you through philosophy and vain deceit, after the tradition of men, after the rudiments of the world, and not after Christ" (
Colossians 2:8
). God has made it possible for us to gain the wisdom of holiness so "that [we] might be filled with all the fulness of God" (
Ephesians 3:19
). HMM III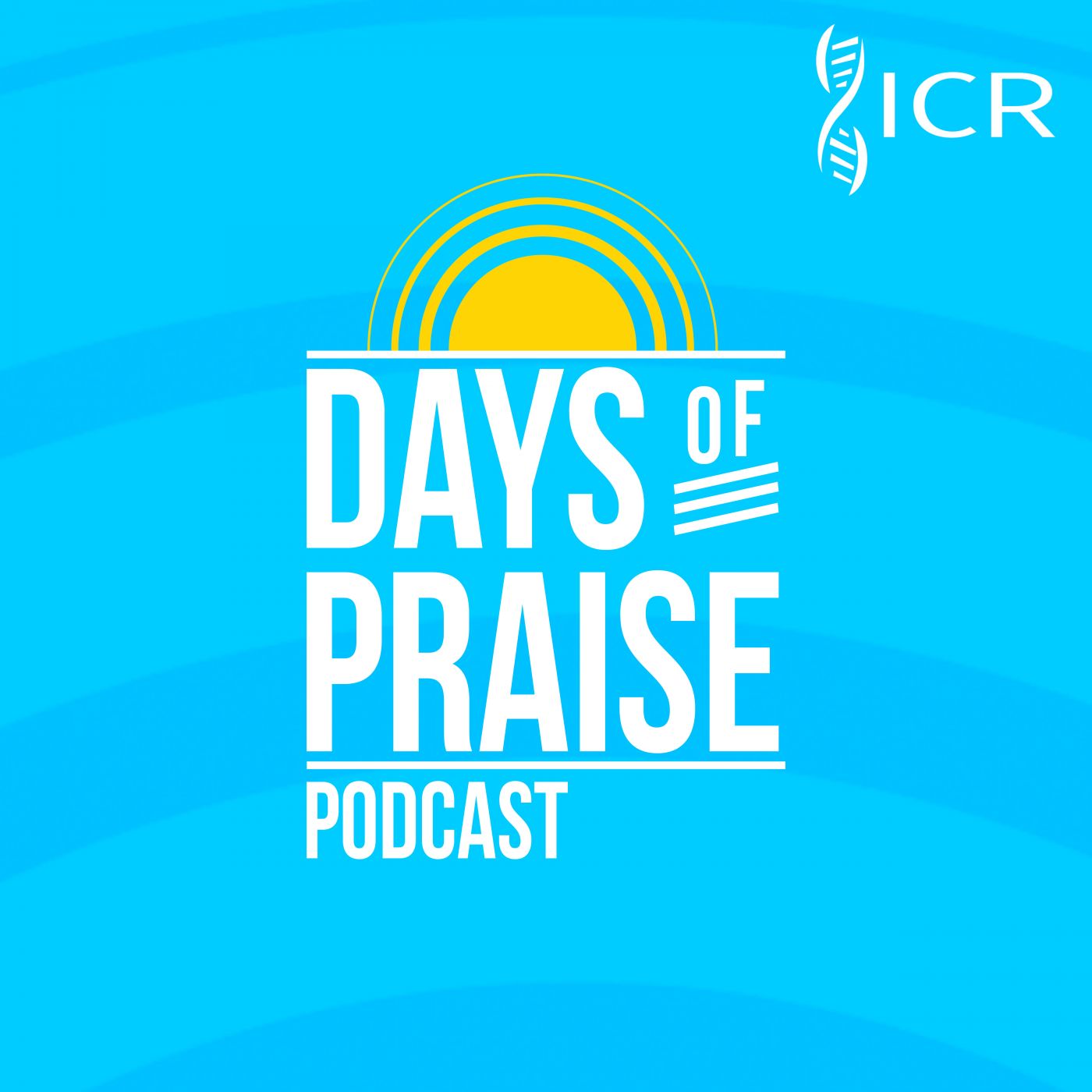 Days of Praise Podcast is a podcast based on the Institute for Creation Research quarterly print devotional, Days of Praise. Start your day with devotional readings written by Dr. Henry Morris, Dr. Henry Morris III, Dr. John Morris, and others to strengthen and encourage you in your Christian faith.