Several years have passed since I retired from the Institute for Creation Research. Let me emphasize "retired." I didn't leave ICR. In fact, I've always stayed in contact, coming in usually at least once a week, participating where I can, staying in touch with creation research progress.
I had been an engineer working in Los Angeles in the '70s before getting involved with the fledgling ICR, and this was my "dream job." In case you never knew, my retirement was for medical reasons. I was diagnosed with crippling multiple sclerosis in 1975 but had been active ever since, climbing mountains and doing geologic research, but becoming less and less capable over time. Recently, however, I was forced to cut back. In 2014, I suffered an unexpected stroke, and after a lengthy rehab it was obvious that I should fully retire. I assure you, my passion for the Lord has not abated, nor my commitment to creation.
Let me fill you in on some of my more recent activities. I am, as always, quite active at First Baptist Church in Dallas, teaching as often as invited in various Sunday school classes. Sunday evening service has been replaced at FBD with Discipleship University, where many teachers and professors teach classes on various subjects. I've taught a Creation Matters class for the last four years.
This keeps me fresh with insights from ICR's research, especially with Dr. Tim Clarey's work on compiling data from geologic columns worldwide. As ICR president, I championed this long-range project for years but could never get an experienced geologist to take it on. The research by Dr. Randy Guliuzza on natural selection has captivated me, as has the DNA research and laboratory investigation on blind cavefish. It's amazing how many opportunities God has afforded me over the years, and it would be remiss of me not to share such information with those who could benefit. God has also brought speaking and writing invitations from elsewhere. Retirement sure doesn't slow you down.
Meanwhile, Ed Yates, one of the "pillars of First Baptist Dallas," and I have become friends. He loved hearing and reading of my experiences at Mount Ararat, Grand Canyon, Mount St. Helens, and elsewhere. I gave him several creation books I had written on such subjects.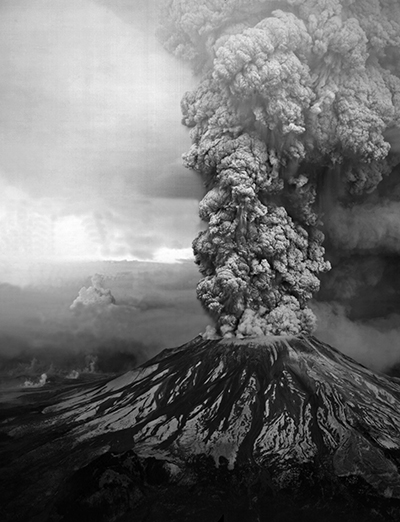 One day he proclaimed, "Your life should be made into a movie, especially the part about God's miraculous provision for you on Mount Ararat." He approached a local movie producer, and the idea was accepted. The film idea had come up before, but I hadn't been convinced it was a workable concept since the Ark has never been truly found. But this film has taken on a life of its own. Last March, we hosted the producer, director, cameraman, scriptwriter, and possible supporters at a launching/prayer meeting here in Dallas. Needless to say, this does occupy a bit of my "retirement" time.
The film will be a dramatic movie based loosely on events in my life. It'll focus primarily on the time I and two other explorers were struck by lightning in a violent storm near the summit of the 17,000-foot-high Mount Ararat in search of Noah's Ark. I and one other climber were paralyzed from the waist down for hours, lying on the steep snow-covered finger glacier. The other one was unconscious and bloodied, unable to help even after reawakening. All we could do to communicate with each other was holler through the gale-force winds and thunderclaps. We couldn't help ourselves, and no one was even aware we were in trouble. Prayer was offered to God for His desperately needed intervention.
After what seemed like hours of icy immobility, unable even to unstrap our heavy backpacks, I finally realized as daylight ended that we were likely headed toward freezing to death that night. But God wasn't through with us yet. In answer to my fervent prayer, He graciously allowed us to recover and continue on up the mountain. That was my "introduction" to creation experiences, and the first of numerous Ararat expeditions.1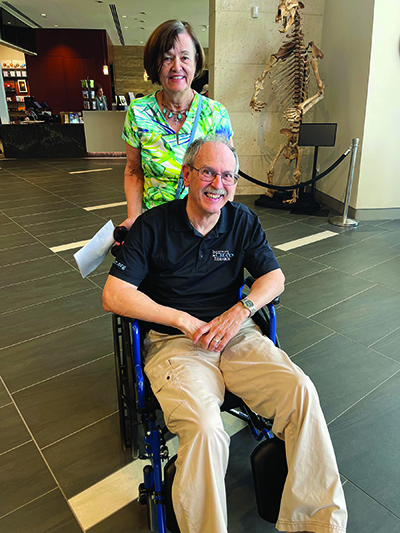 Soon after that I joined the science staff at ICR, eventually becoming president in 1995 as my father, ICR Founder Dr. Henry Morris, retired. When ICR moved to Dallas in 2006, my older brother, Dr. Henry Morris III, was asked to be CEO while I remained in California. In due course, I joined the faculty in Dallas. It has been my continual pleasure to study and teach the freeing news of creation, praising the Lord who has done so much for me. It is our desire to use the film, should it come to fruition, to praise Him for His greatness and goodness.
Meanwhile, I continue to write articles for Acts & Facts, as well as Days of Praise. Several of my books are being revised, and there are a few more in process. Recently, I was asked to take a position on the ICR governing board, and I am delighted to have a hand in praying for and guiding its future. Perhaps God can use the victories and experiences through which He has brought me to help ICR in the days ahead.
Reference
For more information about this incident and other of Dr. Morris' Ararat experiences, see Noah's Ark: Adventures on Ararat and Searching for Noah's Ark, both available at icr.org/store.
* Dr. Morris is President Emeritus at the Institute for Creation Research and earned his Ph.D. in geological engineering from the University of Oklahoma.