"But if ye will not do so, behold, ye have sinned against the LORD: and be sure your sin will find you out." (Numbers 32:23)
Most things in this life are uncertain; nevertheless, there are some things about which we can be absolutely sure. Just as God warned Adam that if he disobeyed His Word, he would "surely die" (
Genesis 2:17
), so He warns us that we can be sure our sins will ultimately be exposed. "The foundation of God standeth sure" (
2 Timothy 2:19
).
On the other side of the coin, we can also be sure of God's mercy and faithfulness, and we can be sure of the truth of His Word. "We have also a more sure word of prophecy; whereunto ye do well that ye take heed, as unto a light that shineth in a dark place" (
2 Peter 1:19
). We also can be sure of His promised salvation. "Which hope we have as an anchor of the soul, both sure and stedfast" (
Hebrews 6:19
). Thus, we can, through faith and patience, show "the same diligence to the full assurance of hope unto the end" (
Hebrews 6:11
).
Finally, we can be sure that our Lord Jesus, who came once to die for our sins, will come back again to complete His work of redemption and reconciliation. The very last promise of the Bible consists of His gracious words: "Surely I come quickly" (
Revelation 22:20
).
However, each of us must first make sure that we believe His sure Word and have appropriated this sure hope. "Wherefore the rather, brethren, give diligence to make your calling and election sure: for if ye do these things, ye shall never fall: For so an entrance shall be ministered unto you abundantly into the everlasting kingdom of our Lord and Saviour Jesus Christ" (
2 Peter 1:10-11
). We can be sure that our sins must be judged, but we also can be sure of His forgiveness if we believe His sure promises and receive His sure salvation. HMM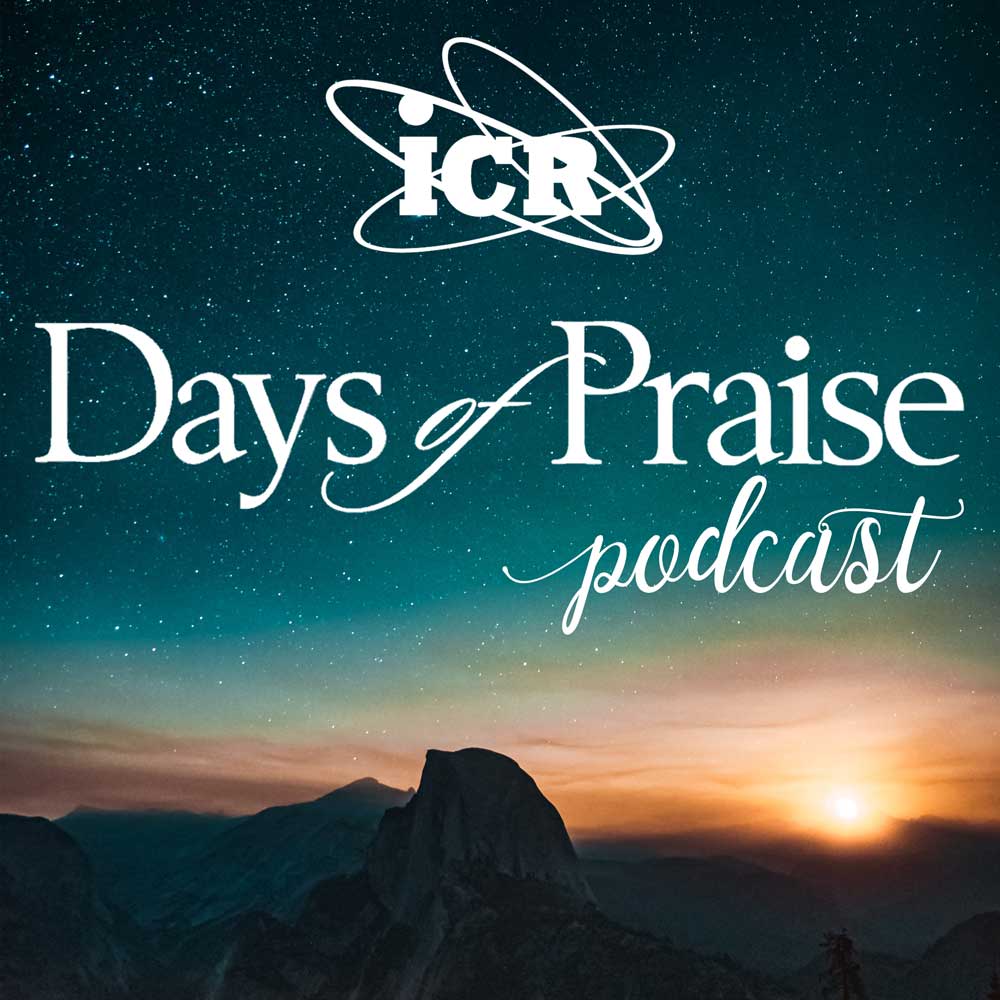 Days of Praise Podcast is a podcast based on the Institute for Creation Research quarterly print devotional, Days of Praise. Start your day with devotional readings written by Dr. Henry Morris, Dr. Henry Morris III, Dr. John Morris, and others to strengthen and encourage you in your Christian faith.