"Princes have persecuted me without a cause: but my heart standeth in awe of thy word." (Psalm 119:161)
This stanza of Psalm 119 is rich in descriptions of the way God's Word envelops the believer in awe and wonder. This initial focus is of the heart rather than the mind. Our minds are key to growth and maturity in Christ (
Romans 12:1-2
), but the heart
must
be engaged in our relationship with our heavenly Father (
Luke 10:27
).
The psalmist rejoiced in the Word of God "as one that findeth great spoil" (
Psalm 119:162
). Peter taught that the Word "liveth and abideth for ever" (
1 Peter 1:23
). It is far more than written text; it is the very God-breathed words by which the Lord Jesus will ultimately judge the world (
John 12:48
).
Love for the Word of God can cause the godly to "hate and abhor lying" (
Psalm 119:163
) and begin to recognize the way that God exercises His "righteous judgments" (v. 164) on those who dare to flaunt their wickedness. Nothing, the psalmist noted, "shall offend them" (v. 165). That mature perception brings praise "seven times a day" (v. 164). It also brings "great peace" (v. 165), the "peace of God, which passeth all understanding" (
Philippians 4:7
).
Reveling in the wonder and awe of the Scriptures brings a stable "[hope] for [our] salvation" (
Psalm 119:166
), which in turn produces an open obedience to the commandments of God and a "soul" commitment to guard the Word (v. 167). This godly lifestyle is assured by those who understand that "all [our] ways are before thee" (v. 168). "Let us hear the conclusion of the whole matter: Fear God, and keep his commandments: for this is the whole duty of man" (
Ecclesiastes 12:13
). HMM III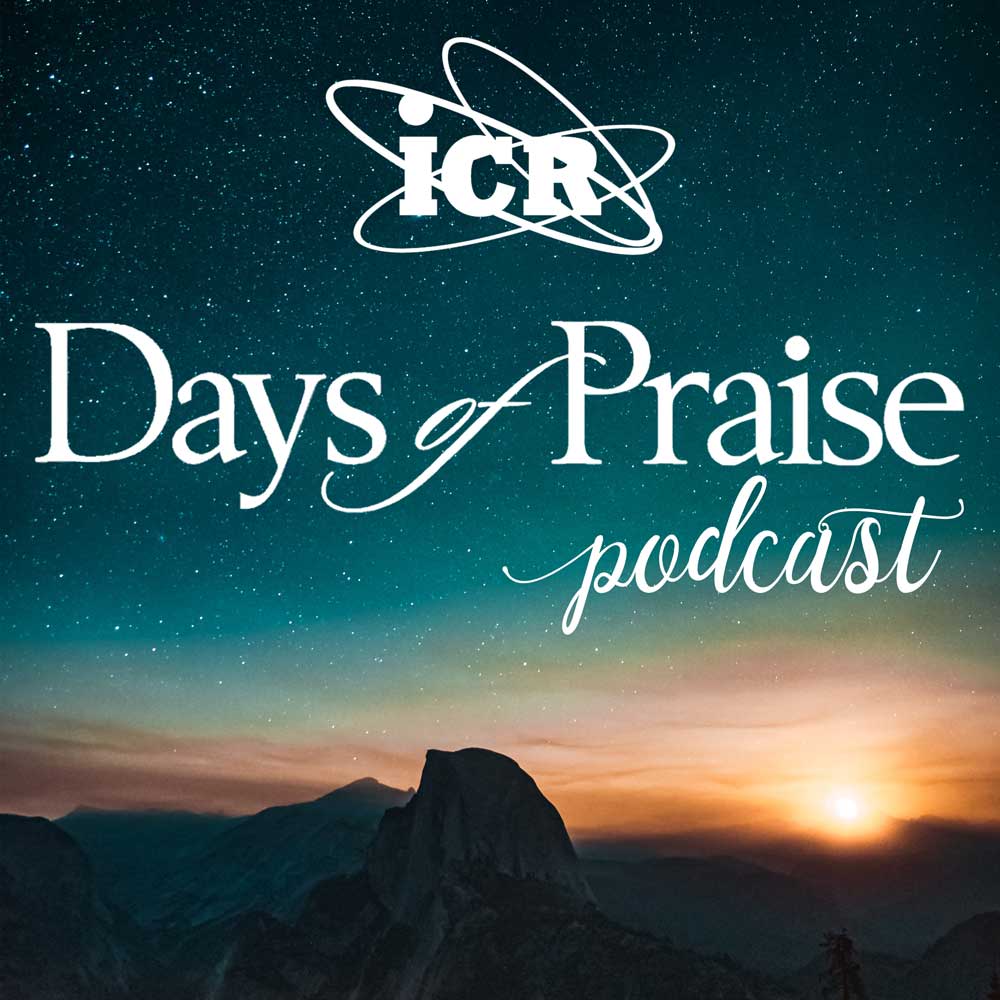 Days of Praise Podcast is a podcast based on the Institute for Creation Research quarterly print devotional, Days of Praise. Start your day with devotional readings written by Dr. Henry Morris, Dr. Henry Morris III, and Dr. John Morris to strengthen and encourage you in your Christian faith.