"And Asa cried unto the LORD his God, and said, LORD, it is nothing with thee to help, whether with many, or with them that have no power: help us, O LORD our God; for we rest on thee, and in thy name we go against this multitude. O LORD, thou art our God; let no man prevail against thee." (2 Chronicles 14:11)
Asa was one of the better kings of Judah (great-grandson of Solomon), and his prayer is a beautiful model of how a servant of God can pray when all the human odds are against him. Asa's army consisted of 580,000 foot soldiers, whereas the invading Ethiopians had a million-man army with 300 chariots. Yet "the LORD smote the Ethiopians before Asa" (
2 Chronicles 14:8-9
, 12), and his prayer prevailed.
The Bible has many such examples: Abraham (
Genesis 14:1-16
); Gideon (
Judges 7:7
; 8:10); King Hezekiah (
2 Kings 19:14
, 19, 35). Before King Saul gained a great victory over the hordes of the Philistines, it was the courageous testimony of Jonathan, his son, that led the way. "It may be that the LORD will work for us," he had said, "for there is no restraint to the LORD to save by many or by few" (
1 Samuel 14:6
). Later, David won many battles against all odds, including his personal victory over Goliath (
1 Samuel 17:40-49
). The servants of the Lord do not need a majority to prevail in the battle against sin and Satan, for "if God be for us, who can be against us?" (
Romans 8:31
). That is the key, of course. We must not beseech the Lord to fight on our side. He will be for us if we are first on His side!
This was the message of the prophet Azariah to the godly King Asa: "The LORD is with you, while ye be with him; and if ye seek him, he will be found of you; but if ye forsake him, he will forsake you" (
2 Chronicles 15:2
). Political power, military might, financial resources—all are futile. "Our help is in the name of the LORD" (
Psalm 124:8
). HMM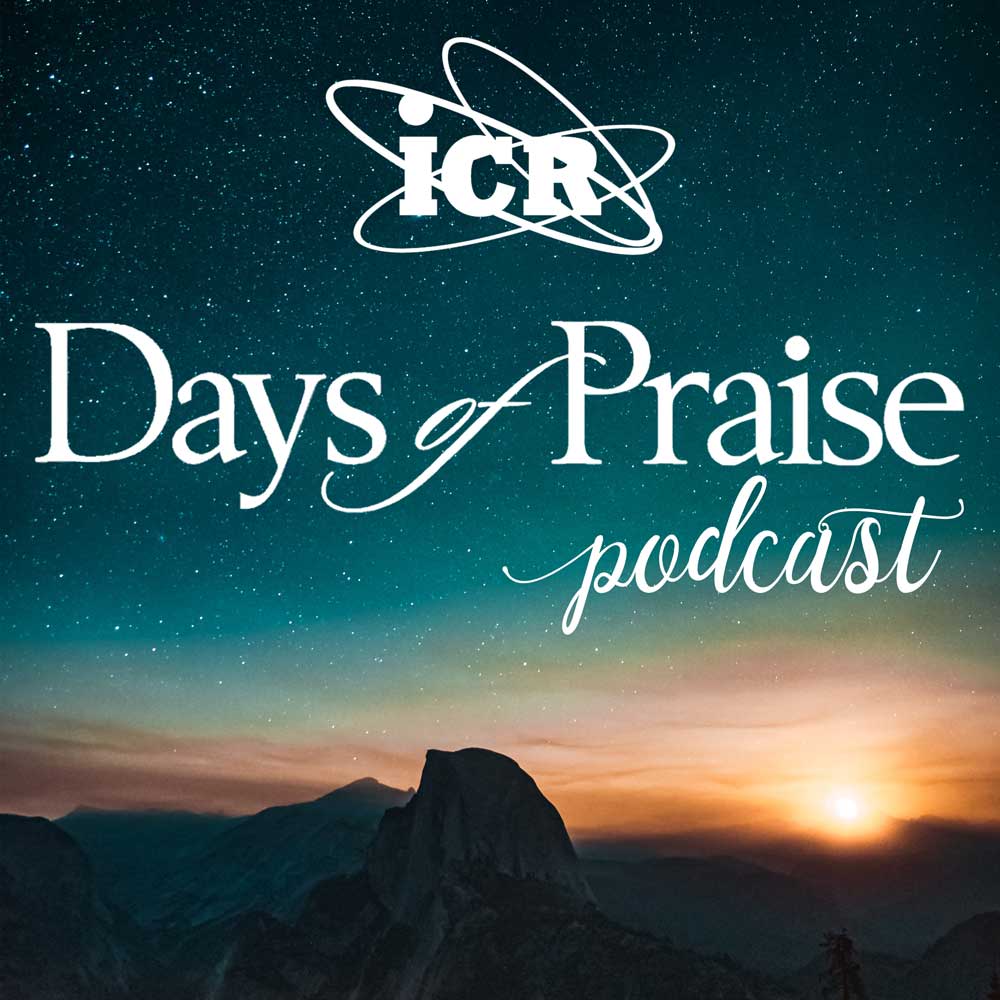 Days of Praise Podcast is a podcast based on the Institute for Creation Research quarterly print devotional, Days of Praise. Start your day with devotional readings written by Dr. Henry Morris, Dr. Henry Morris III, and Dr. John Morris to strengthen and encourage you in your Christian faith.