"And he believed in the LORD; and he counted it to him for righteousness." (Genesis 15:6)
The key New Testament doctrine of imputed righteousness, received through saving faith in the Word of God, is foreshadowed beautifully in the life of Abraham. Because of his strong faith, demonstrated again and again in difficult acts of obedience, Abraham has been called "the father of all them that believe" (
Romans 4:11
). Our text verse is quoted four times in the New Testament (
Romans 4:3
, 22;
Galatians 3:6
;
James 2:23
) and is made the basis of the great gospel theme of salvation and righteousness. This is obtained not by one's good works but by imputation, and is received through faith in the gracious promises of God through Jesus Christ. "For he hath made him to be sin for us, who knew no sin; that we might be made the righteousness of God in him" (
2 Corinthians 5:21
).
"Therefore it is of faith, that it might be by grace; to the end the promise might be sure...to that also which is of the faith of Abraham; who is the father of us all" (
Romans 4:16
). Just as "Jerusalem which is above...is the mother of us all" (
Galatians 4:26
), so faithful Abraham is "the father of us all." Spiritual Jerusalem speaks of salvation by grace rather than by law, and Abraham testifies of righteousness through faith rather than by works. And yet, 12 of the 40 verses of Hebrews 11, the great "faith chapter," deal with the outward evidences of Abraham's inner faith.
There is still another reference to Abraham's spiritual seed: "Know ye therefore that they which are of faith, the same are the children of Abraham" (
Galatians 3:7
). As Abraham's spiritual children, therefore, we also ought to believe God's Word at whatever cost, demonstrating the reality of our faith to the world—as did father Abraham—by obeying God. HMM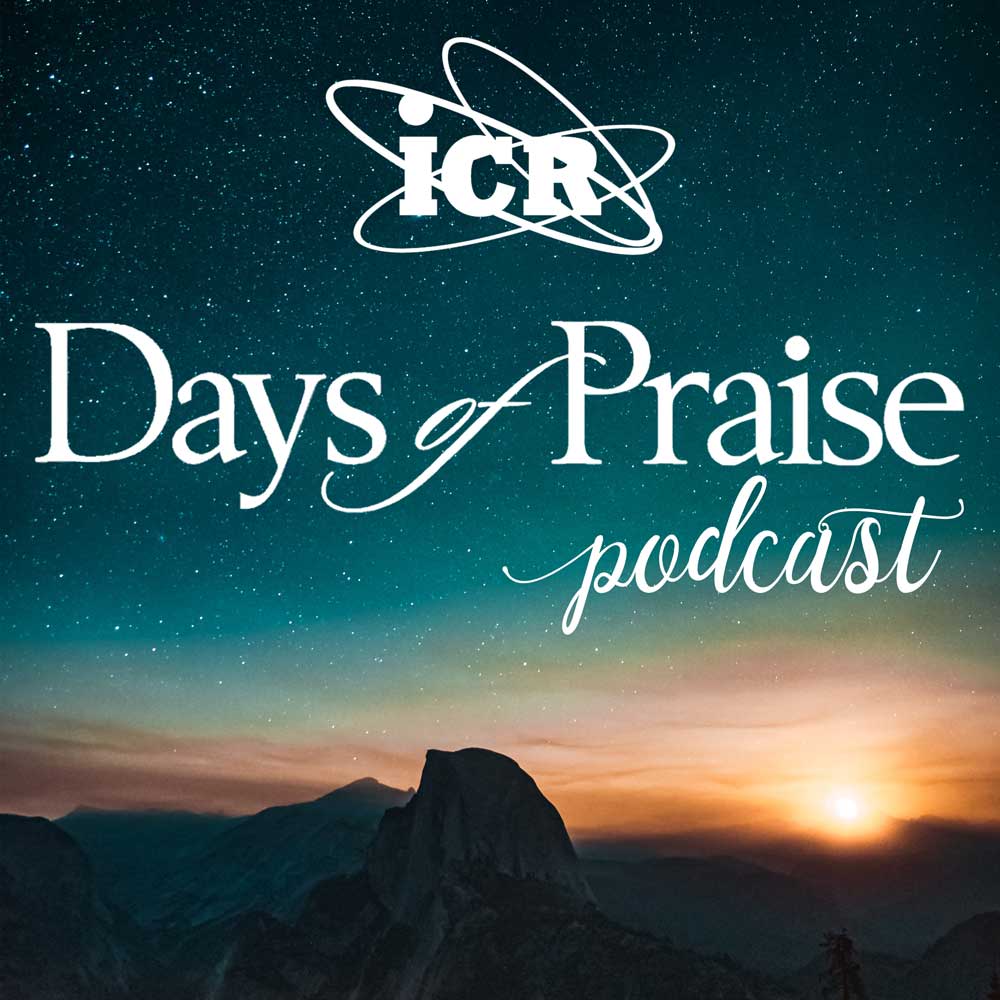 Days of Praise Podcast is a podcast based on the Institute for Creation Research quarterly print devotional, Days of Praise. Start your day with devotional readings written by Dr. Henry Morris, Dr. Henry Morris III, and Dr. John Morris to strengthen and encourage you in your Christian faith.