"Peter, an apostle of Jesus Christ, to the strangers scattered throughout Pontus, Galatia, Cappadocia, Asia, and Bithynia." (1 Peter 1:1)
These "strangers" to whom Peter wrote his two epistles were actually "pilgrims." He used the same Greek word (
parepidemos
) in 1 Peter 2:11: "Dearly beloved, I beseech you as strangers and pilgrims, abstain from fleshly lusts." The word means a resident foreigner, and its only other New Testament usage is in
Hebrews 11:13
, speaking of the ancient patriarchs who "confessed that they were strangers and pilgrims on the earth."
We give honor today to the American "pilgrims," as they called themselves (thinking of these very verses), who left their homelands in order better to serve God in a foreign land. The "pilgrims" to whom Peter was writing likewise had been "scattered abroad" for their faith (note
Acts 8:4
).
For that matter, every born-again believer in the Lord Jesus Christ is really just a pilgrim here on Earth, ambassadors for Christ in a foreign land. "For our conversation is in heaven" (
Philippians 3:20
). That is, we are citizens of heaven (the Greek word translated "conversation" in this verse is
politeuma
, meaning "a community" or "citizenship") and are here only for a time to serve our Lord until He calls us home.
And while we are here, we may endure many trials and sorrows just as did those Massachusetts pilgrims. But He nevertheless supplies our needs—just as He did for them—and we ought to abound in thanksgiving, as they did.
Thus, Christians all over the world have cause for thanksgiving every day. Since we are "enriched in every thing" through our Savior, this "causeth through us thanksgiving to God" (
2 Corinthians 9:11
), and we should be "abounding therein with thanksgiving" (
Colossians 2:7
). HMM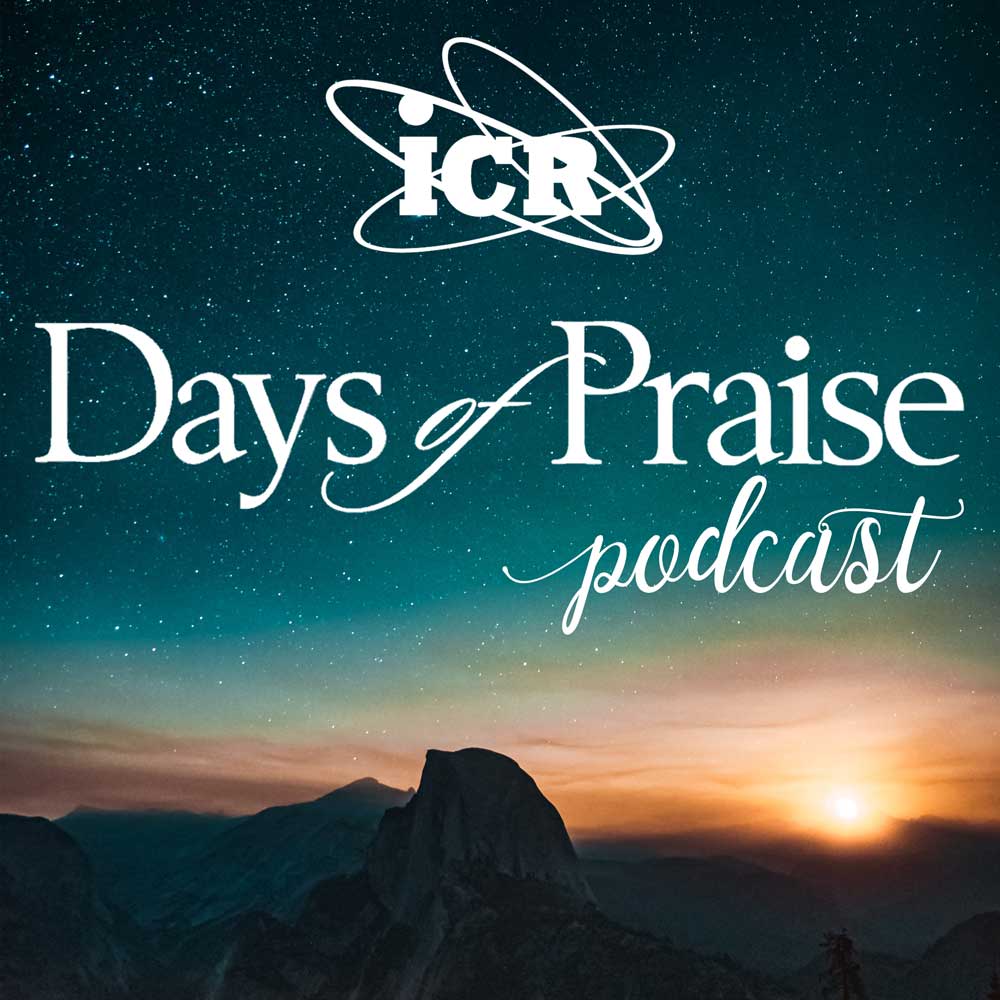 Days of Praise Podcast is a podcast based on the Institute for Creation Research quarterly print devotional, Days of Praise. Start your day with devotional readings written by Dr. Henry Morris, Dr. Henry Morris III, and Dr. John Morris to strengthen and encourage you in your Christian faith.