"Why art thou cast down, O my soul? and why art thou disquieted in me? hope thou in God: for I shall yet praise him for the help of his countenance." (Psalm 42:5)
This expression ("O my soul") is not used here by the psalmist as a trite exclamation but as a plea of heart-searching introspection, concerned over the dark depression that was about to settle over him because of the oppressions of his enemies (
Psalm 43:2
). The question in our text is asked three times by him in these two short psalms (
Psalm 42:5
,11; 43:5), and each time he answers himself: "Hope thou in God: for I shall yet praise him."
Yet, God continued to withhold His answer. His enemies were taunting him about it (
Psalm 42:3
, 10), and the psalmist, in spite of himself, found himself crying out "Why?" no less than 10 times. Nevertheless, his faith in God never failed, and it thus becomes a great testimony to us today for he asked his "why?" questions in submission to God's will. When we are tempted to "go...mourning because of the oppression of the enemy" (42:9; 43:2) and still God seems to have "forgotten," then is the very time we must continue to affirm: "I shall yet praise him!" He is "the God of my life," and "in the night his song shall be with me" (42:8).
It may not be God's will to set us free from the "noise of thy waterspouts" (42:7) or "the deceitful and unjust man" (43:1), but His light and truth will still lead, and we can yet praise Him, despite the circumstances.
In our text, the psalmist praises God for "the help of his countenance." In the verses that echo this verse (42:11; 43:5), his testimony is slightly—yet significantly—changed. "I shall yet praise him, who is the health of my countenance."
Therefore, even in a dark night of "O my soul," we can see Him by faith, with countenances full of joy. HMM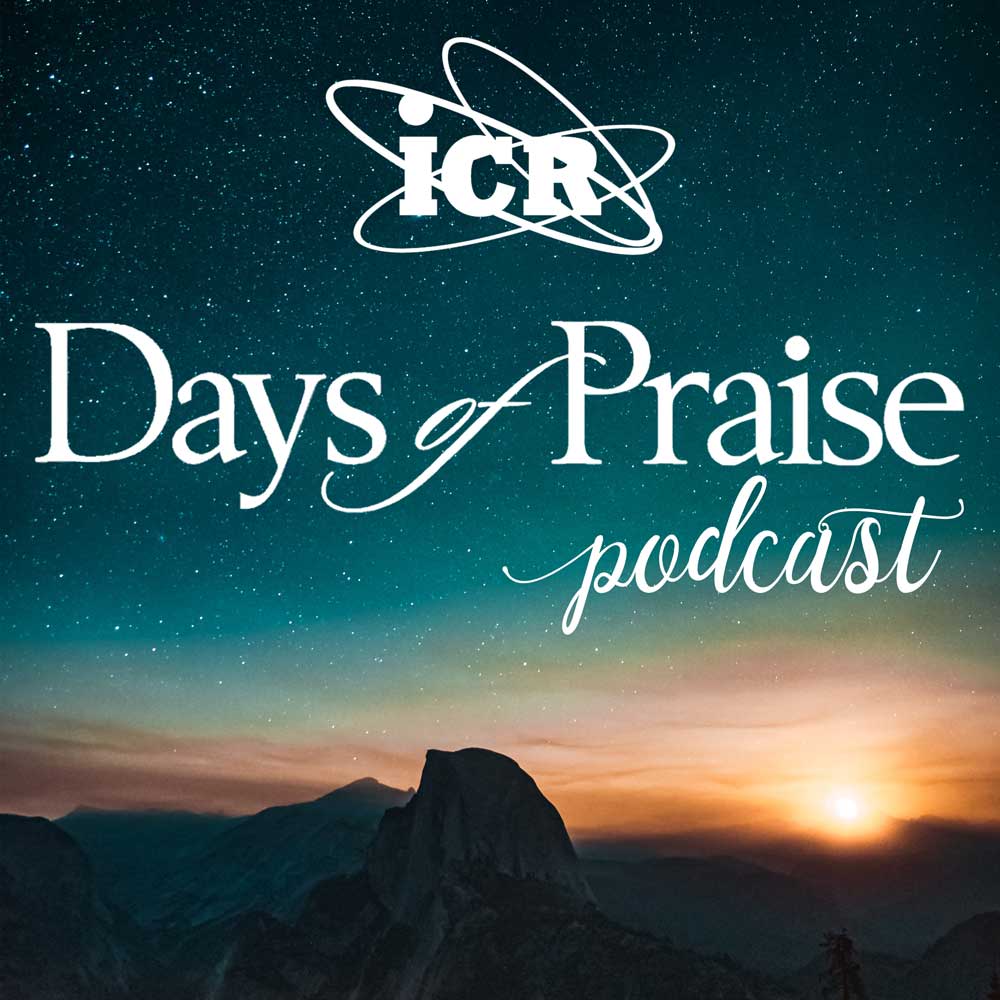 Days of Praise Podcast is a podcast based on the Institute for Creation Research quarterly print devotional, Days of Praise. Start your day with devotional readings written by Dr. Henry Morris, Dr. Henry Morris III, and Dr. John Morris to strengthen and encourage you in your Christian faith.