"That was the true Light, which lighteth every man that cometh into the world." (John 1:9)
The Bible clearly teaches that faith in the person and saving work of Jesus Christ is essential for salvation. Jesus Himself said: "I am the way...no man cometh unto the Father, but by me" (
John 14:6
). "Neither is there salvation in any other: for there is none other name under heaven given among men, whereby we must be saved" (
Acts 4:12
).
This means that there is no salvation whatsoever in Islam or Buddhism, and certainly not in evolutionary humanism—or anything other than faith in Christ!
But what about the millions over the ages who have lived and died without ever hearing about Christ? Paul answers: "But I say, Have they not heard? Yes verily, their sound went into all the earth, and their words unto the ends of the world" (
Romans 10:18
). That is, they
have
heard! Our text reminds us that Jesus Christ is the true Light that has been sent to every
man
in the world. Paul was referring to the familiar 19th Psalm, which reminds us that God's glory is declared by the heavens themselves.
Paul also stressed that even God's "eternal power and Godhead" are "clearly seen" "from the creation of the world," so that those who don't see are "without excuse" (
Romans 1:20
). Thus, as Peter said, "in every nation he that feareth him, and worketh righteousness, is accepted with him" (
Acts 10:35
). Although Christ has provided at least some light for "every man," the tragedy is that "men loved darkness rather than light" (
John 3:19
). But for those like Cornelius (to whom Peter was sent with the gospel—
Acts 10
) who act on whatever light they have (in nature or conscience or any possible remnants of primeval truth in their native religion), God will send more light, for "he that doeth truth cometh to the light" (
John 3:21
). HMM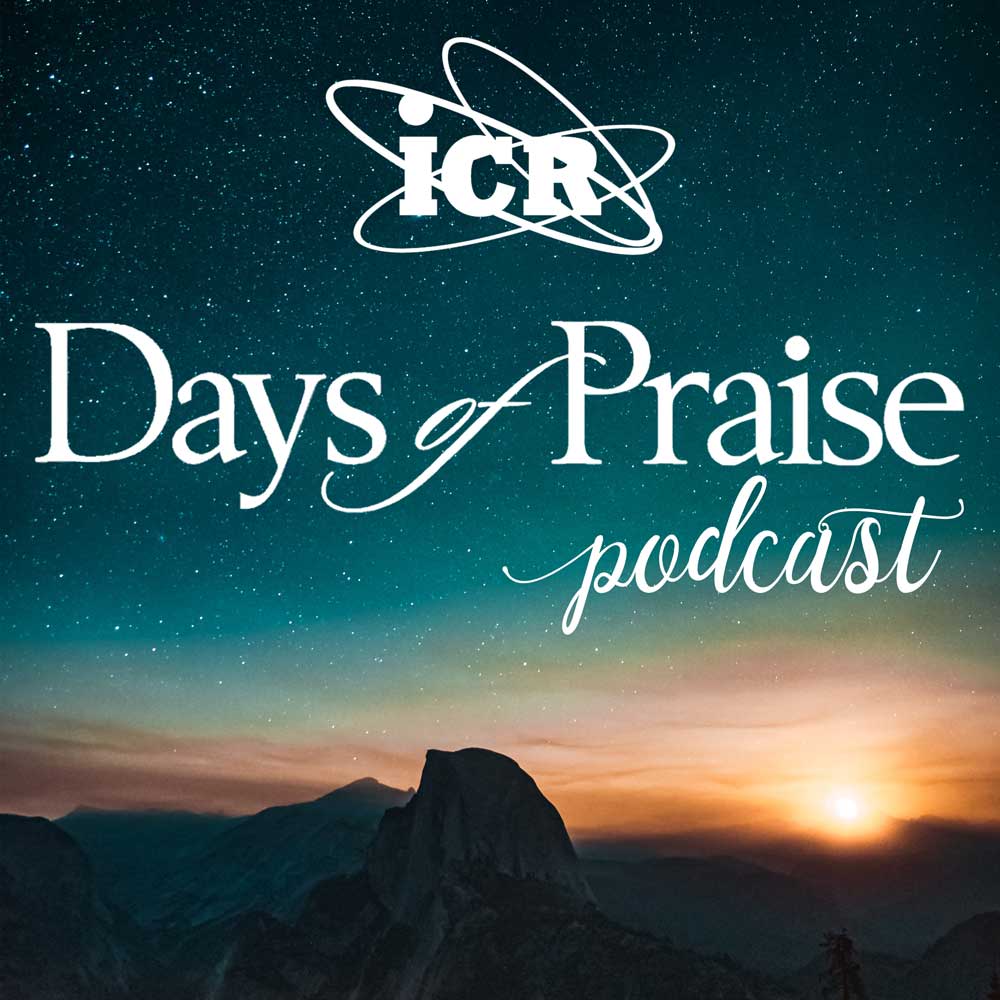 Days of Praise Podcast is a podcast based on the Institute for Creation Research quarterly print devotional, Days of Praise. Start your day with devotional readings written by Dr. Henry Morris, Dr. Henry Morris III, and Dr. John Morris to strengthen and encourage you in your Christian faith.