"I lifted up mine eyes again, and looked, and behold a man with a measuring line in his hand. Then said I, Whither goest thou? And he said unto me, To measure Jerusalem, to see what is the breadth thereof, and what is the length thereof." (Zechariah 2:1-2)
Seeing a human in the vision is a departure from the earlier visions of Zechariah. Each of the prior three visions included only angelic beings interacting with the Lord of hosts. Suddenly a man emerges holding a measuring rod, attempting to measure Jerusalem.
Immediately, a second angel is sent to the angel who has been explaining the visions to Zechariah, instructing him to "run, speak to this young man, saying, Jerusalem shall be inhabited as towns without walls for the multitude of men and cattle therein" (
Zechariah 2:4
). Obviously, whatever time is anticipated by the vision, it is not the time of the present Jerusalem. God sees a vast Jerusalem that cannot be measured (
Zechariah 14:8-11
).
Not only will the city grow beyond historical memory, but the Lord "will be unto her a wall of fire round about, and will be the glory in the midst of her" (
Zechariah 2:5
). No longer will Jerusalem be the pawn of other nations, no longer will she be subject to the whims of rival nations and competing religions. The Lord Himself will become a wall around her similar to the way God protected them as they fled from Egypt (
Exodus 13:21-22
).
Yet beyond even that wonderful promise, the Lord insists that "many nations shall be joined to the LORD in that day, and shall be my people: and I will dwell in the midst of thee, and thou shalt know that the LORD of hosts hath sent me unto thee" (
Zechariah 2:11
). Not only will God restore the city to prominence, but the nation itself will become the center of His global government. "Be silent, O all flesh, before the LORD: for he is raised up out of his holy habitation" (
Zechariah 2:13
). HMM III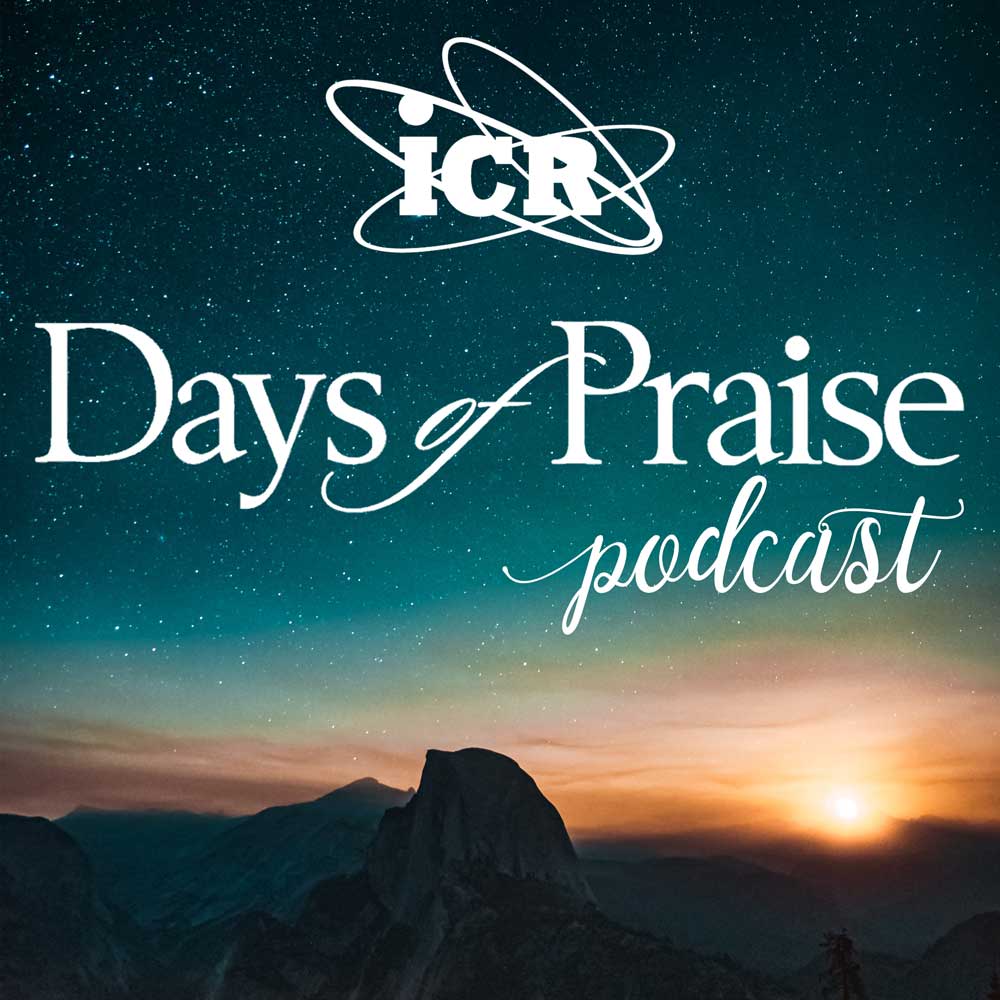 Days of Praise Podcast is a podcast based on the Institute for Creation Research quarterly print devotional, Days of Praise. Start your day with devotional readings written by Dr. Henry Morris, Dr. Henry Morris III, and Dr. John Morris to strengthen and encourage you in your Christian faith.