"But grow in grace, and in the knowledge of our Lord and Saviour Jesus Christ. To him be glory both now and for ever. Amen." (2 Peter 3:18)
These last words of the apostle Peter urge us to grow in each of two important phases of the Christian life—grace and knowledge. Such growth into Him in all things (
Ephesians 4:15
) will indeed give glory to Him, now and forever.
When we first become Christians, we are newborn babes (Greek
brephos
,
1 Peter 2:2
). Our spiritual birth has been by the Word of God (
1 Peter 1:23
) on the basis of the resurrection of Jesus Christ from the dead (
1 Peter 1:3
).
As the Christian life began with the Word, it can only grow on the Word. "As newborn babes, desire the sincere milk of the word, that ye may grow thereby" (
1 Peter 2:2
). Here, "of the word" is the Greek
logikos
, elsewhere used only in
Romans 12:1
, where it is translated "reasonable." It is the source of our English word "logical." New Christians must feed on unadulterated, logical truth if they are to grow, and this can be found only in the Holy Scriptures.
There is another word used for babes: Greek
nepios
, "without speech." This word is used for toddlers, old enough to walk but not yet able to speak plainly or to act unselfishly. It is used for "carnal" Christians. "I, brethren, could not speak unto you as unto spiritual, but as unto carnal, even as unto babes in Christ. I have fed you with milk, and not with meat" (
1 Corinthians 3:1-2
).
Carnality in Christians is arrested growth at the "babes in Christ" stage and is clearly abnormal. Such stumbling, quarrelsome babes need to be fed with meat, as well as milk, if they are to grow: "For every one that useth milk is unskillful in the word of righteousness: for he is a babe" (
Hebrews 5:13
). May the Lord enable us to grow in His grace and in the knowledge of our Lord and Savior, Jesus Christ! HMM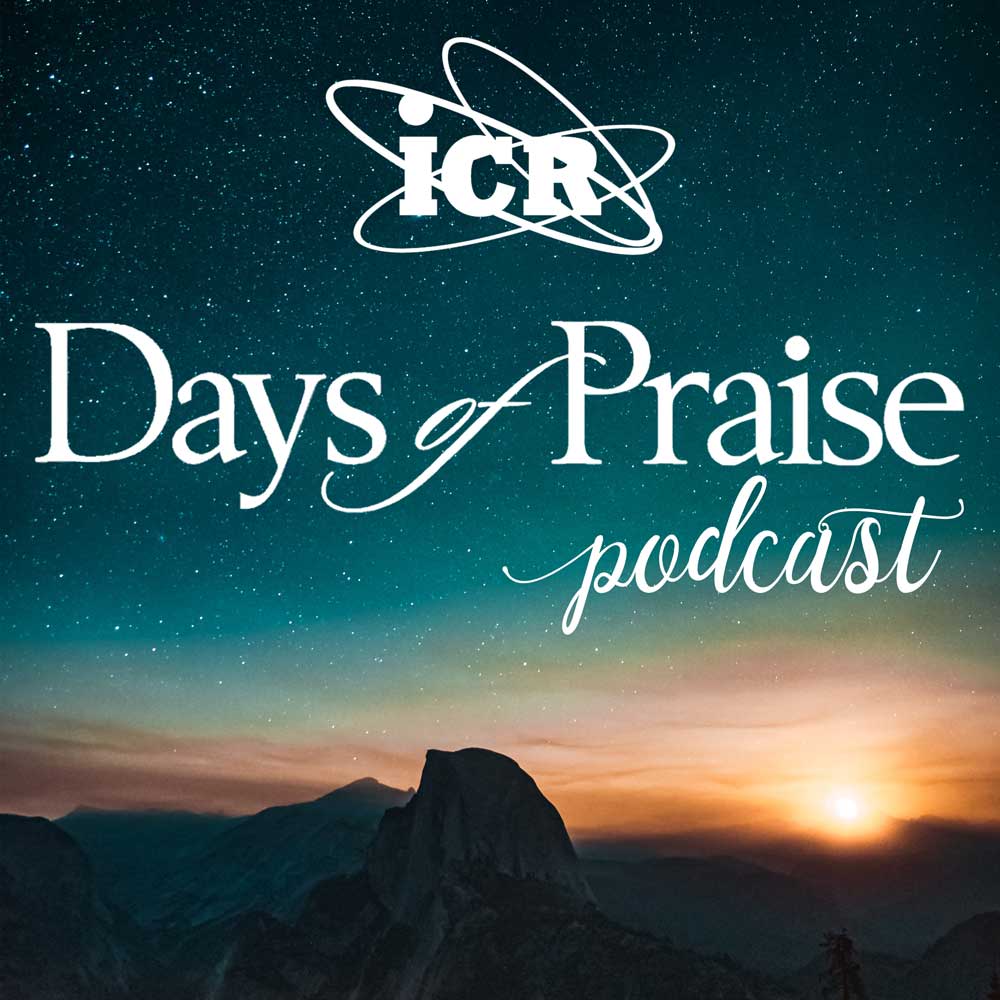 Days of Praise Podcast is a podcast based on the Institute for Creation Research quarterly print devotional, Days of Praise. Start your day with devotional readings written by Dr. Henry Morris, Dr. Henry Morris III, and Dr. John Morris to strengthen and encourage you in your Christian faith.