"If we say that we have no sin, we deceive ourselves, and the truth is not in us." (1 John 1:8)
Here John is writing to Christians, and his epistle is full of exhortations to the Christian to purge sin from his life, with grave warnings to any who do not. Yet, he also says that for a Christian to claim sinless perfection is self-deception. "If we say that we have not sinned, we make him a liar, and his word is not in us" (
1 John 1:10
).
Only by Jesus Christ Himself could such claims be truly made. The greatest theologian, Paul, said concerning Christ that He "knew no sin" (
2 Corinthians 5:21
). His closest friends, Peter and John, said that He "did no sin" (
1 Peter 2:22
) and that in Him is no sin (
1 John 3:5
). His betrayer, Judas, said, "I have betrayed the innocent blood" (
Matthew 27:4
); His condemning judge, Pilate, said, "I find in him no fault at all" (
John 18:38
); and His executioner said, "This was a righteous man" (
Luke 23:47
). Christ Himself claimed human perfection: "For I do always those things that please him" (
John 8:29
).
Jesus Christ alone was sinlessly perfect in His human life, and it was because of this that He could die for our sins. It is arrogant for one of us to claim a state of perfection, thus leading such a person into repeated assertions of boasting and self-justification, trying to explain why apparently sinful behavior is not really sinful. Even Paul himself acknowledged: "Not as though I had already attained, either were already perfect" (
Philippians 3:12
).
But between these two key verses in John's epistle, he gives us the moment-by-moment remedy for sin in a godly believer's life: "If we confess our sins, he is faithful and just to forgive us our sins, and to cleanse us from all unrighteousness" (
1 John 1:9
). "The blood of Jesus Christ his Son cleanseth us from all sin" (
1 John 1:7
). HMM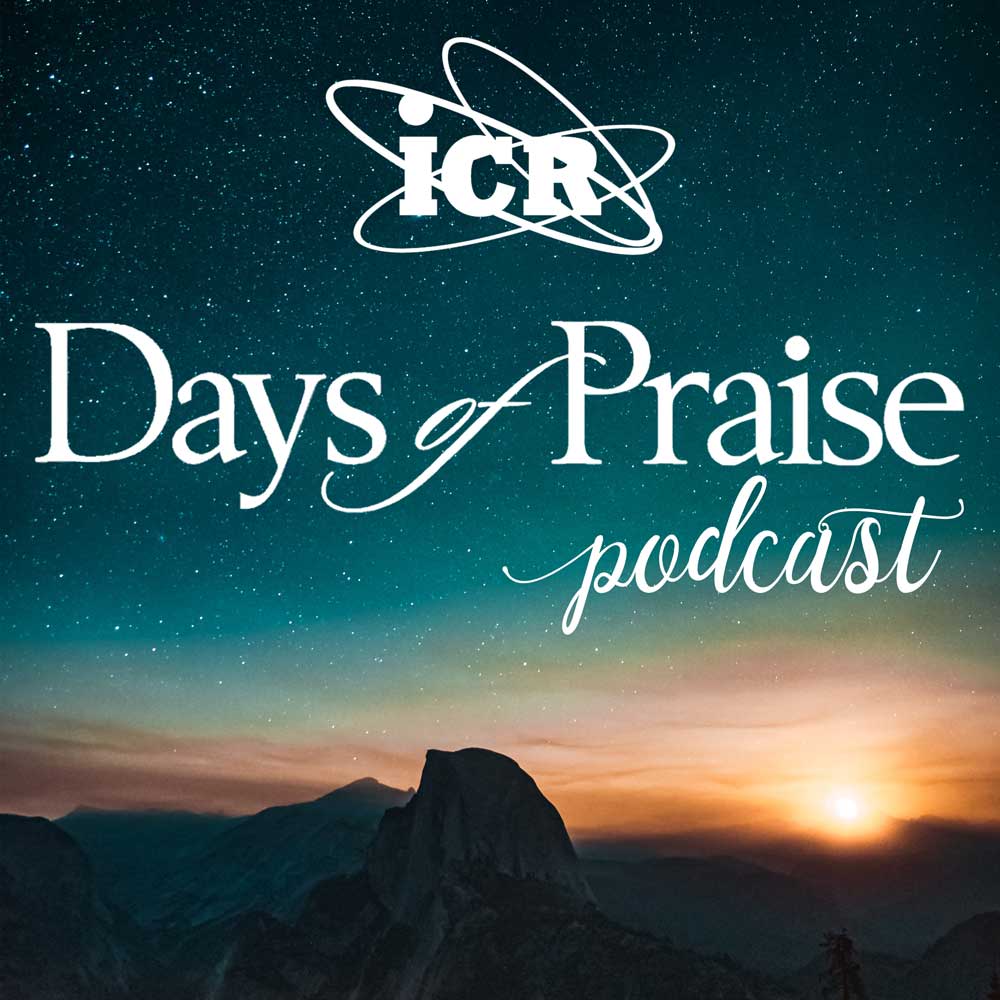 Days of Praise Podcast is a podcast based on the Institute for Creation Research quarterly print devotional, Days of Praise. Start your day with devotional readings written by Dr. Henry Morris, Dr. Henry Morris III, and Dr. John Morris to strengthen and encourage you in your Christian faith.