"Thou therefore, my son, be strong in the grace that is in Christ Jesus." (2 Timothy 2:1)
As with so many other character attributes, a Christian cannot measure strength as the world does. True strength is not military might or athletic skill or purchasing power. "For . . . not many mighty . . . are called: But God hath chosen . . . the weak things of the world to confound the things which are mighty" (
1 Corinthians 1:26-27
).
A Christian is strong when he or she is a person of gracious character, strong in the grace manifested by Christ in word and deed. "My strength is made perfect in weakness," the Lord told the apostle Paul (
2 Corinthians 12:9
), who then prayed that we would also be "strengthened with all might, according to his glorious power, unto all patience and longsuffering with joyfulness" (
Colossians 1:11
).
But how does one acquire such strength in grace? First of all, it is by the working of the indwelling Holy Spirit in the believer's life—"strengthened with might by his Spirit in the inner man" (
Ephesians 3:16
).
Then it is by spending times of quietness before the Lord in prayer and study. "Their strength is to sit still. . . . in quietness and in confidence shall be your strength" (
Isaiah 30:7
, 15). Frantic efforts to acquire, by human methods, the power one needs to accomplish a task or to reach a goal will be futile in the end, "but they that wait upon the LORD shall renew their strength" (
Isaiah 40:31
).
After the people had spent a day before the Lord and His written Word, Nehemiah could assure them that "the joy of the LORD is your strength" (
Nehemiah 8:10
). "Blessed is the man whose strength is in thee," the psalmist could say (
Psalm 84:5
). When we acquire our strength from Him, we can confidently claim the ancient promise: "And as thy days, so shall thy strength be" (
Deuteronomy 33:25
). HMM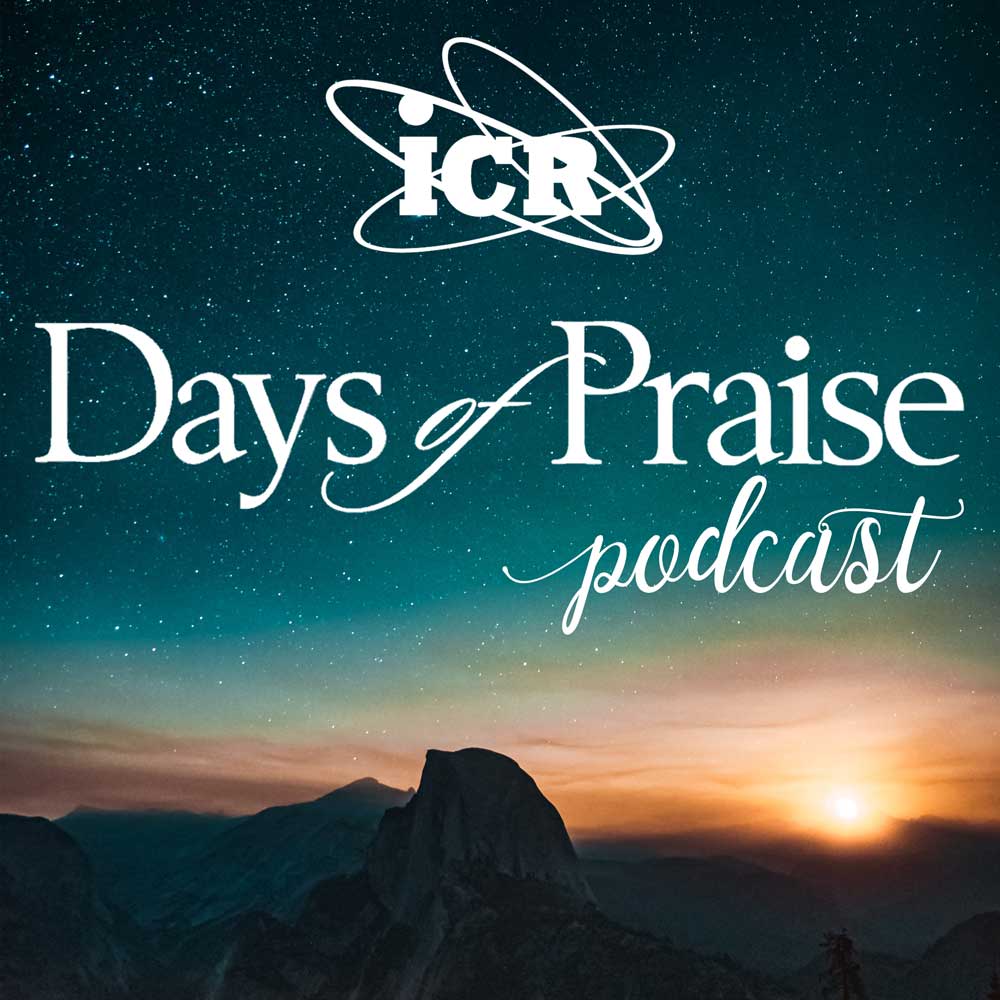 Days of Praise Podcast is a podcast based on the Institute for Creation Research quarterly print devotional, Days of Praise. Start your day with devotional readings written by Dr. Henry Morris, Dr. Henry Morris III, and Dr. John Morris to strengthen and encourage you in your Christian faith.