"God is our refuge and strength, a very present help in trouble. Therefore will not we fear, though the earth be removed, and though the mountains be carried into the midst of the sea; Though the waters thereof roar and be troubled, though the mountains shake with the swelling thereof. Selah." (Psalm 46:1-3)
The modifier "very" in this verse is a strong word. God is an
intensively present
helper in time of trouble. "Let not your heart be troubled, neither let it be afraid" (
John 14:27
). Those who hold a deistic philosophy argue that God is far away, leaving the earth and its inhabitants to work out their own evolutionary salvation after He first started it going billions of years ago. But they are wrong, for God is right here, right now! "The LORD of hosts is with us" (
Psalm 46:11
).
There had, indeed, been a time when the earth was removed (literally, "the ground was changed"), and even the mountains had been eroded away and washed into the oceans. The waters swelled higher and the mountains quaked until finally, in the words of the apostle Peter, "the world that then was, being overflowed with water, perished" (
2 Peter 3:6
).
This was the great Flood in the days of Noah—the greatest "trouble" in the world's history. Even then, God had provided a refuge for His people—the Ark that He instructed Noah to build. When the Flood came, "the LORD shut him in," and throughout the height of the cataclysm, "God remembered Noah, and every living thing" (
Genesis 7:16
; 8:1). There are great judgments coming on the earth in future days as well (
Psalm 46:6-9
), when the earth itself will be melted (literally "dissolved,"
2 Peter 3:10
).
Again, the Lord's people in that day can still say: "The LORD of hosts is with us; the God of Jacob is our refuge" (
Psalm 46:7
). From the beginning of creation to the end of the age, God is a very present help to His people. HMM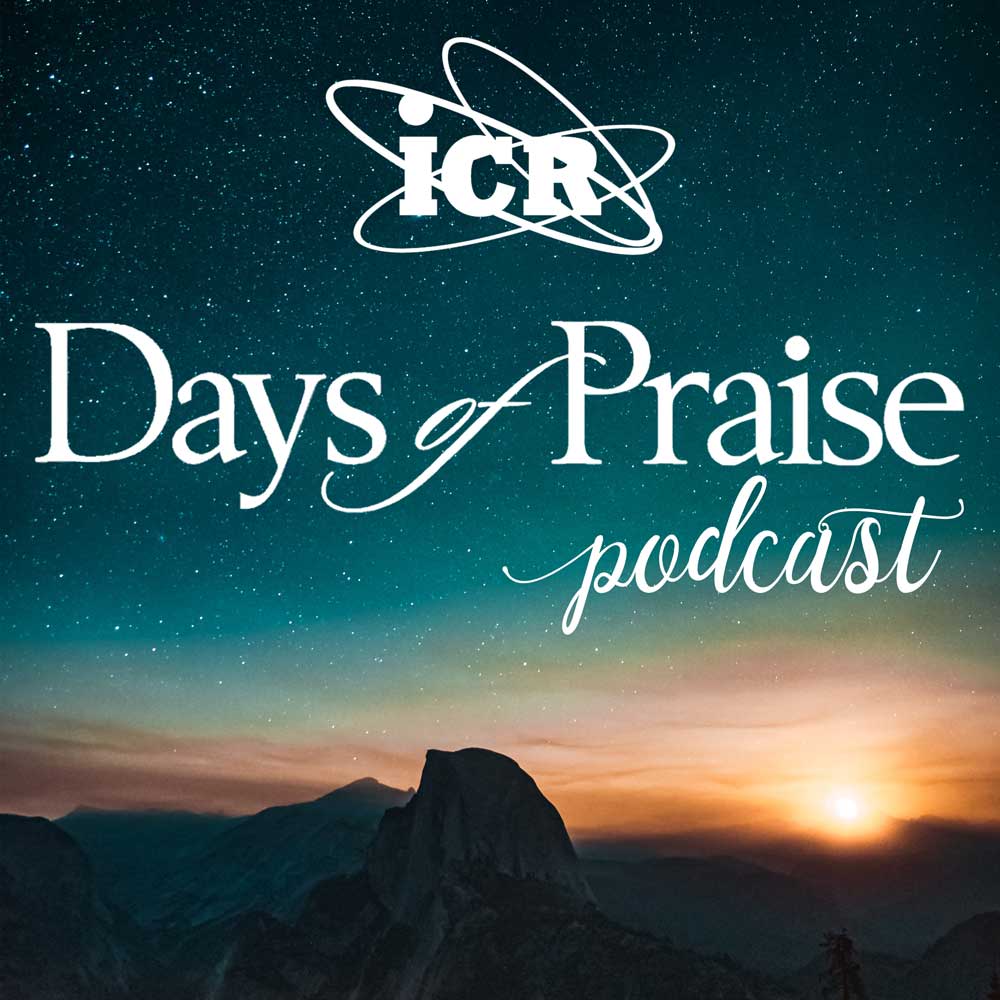 Days of Praise Podcast is a podcast based on the Institute for Creation Research quarterly print devotional, Days of Praise. Start your day with devotional readings written by Dr. Henry Morris, Dr. Henry Morris III, and Dr. John Morris to strengthen and encourage you in your Christian faith.