"Woe unto them! . . . clouds they are without water, carried about of winds." (Jude 1:11-12)
This appears to be the only reference in the Bible that compares clouds to people. Several references use cloud imagery to depict the presence of God directing Israel (
Exodus 13:21
), speaking to Moses (
Exodus 16:10-11
), anointing the tabernacle (
Exodus 40:34-38
) and the temple (
1 Kings 8:10-11
), and speaking to the apostles on the Mount of Transfiguration (
Matthew 17:5
). Our Lord Jesus was taken up to heaven in a cloud (
Acts 1:9
) and will return in a cloud as well (
Luke 21:27
).
Here, however, Jude applies a strong negative imagery. Those who introduce evil into the Lord's churches may seem to represent the presence of God, but their misty vapor holds no "water"—it will only obscure the brilliance of light and obfuscate the real "temperature" of the environment.
In an agrarian-based economy, clouds were hopeful signs of rain to refresh the land. Some of that positive view has been lost by urban societies, which often see rain as an inconvenience. New Testament imagery connects water with life-giving properties emanating from the Holy Spirit and with the cleansing value of the words of Scripture (
John 4:14
;
Ephesians 5:26
). Paul warned Pastor Titus about many "unruly and vain talkers and deceivers" who must be stopped so that "good men" would become "sound in the faith" (
Titus 1:8-13
).
Thus, Jude compares those who hinder "the faith" to those who appear to represent godly pursuits and character but are empty of the refreshing and guiding power of the Holy Spirit and void of biblical wisdom and insight. They are "tossed to and fro, and carried about with every wind of doctrine" (
Ephesians 4:14
) and "serve not our Lord Jesus Christ, but their own belly; and by good words and fair speeches deceive the hearts of the simple" (
Romans 16:18
). HMM III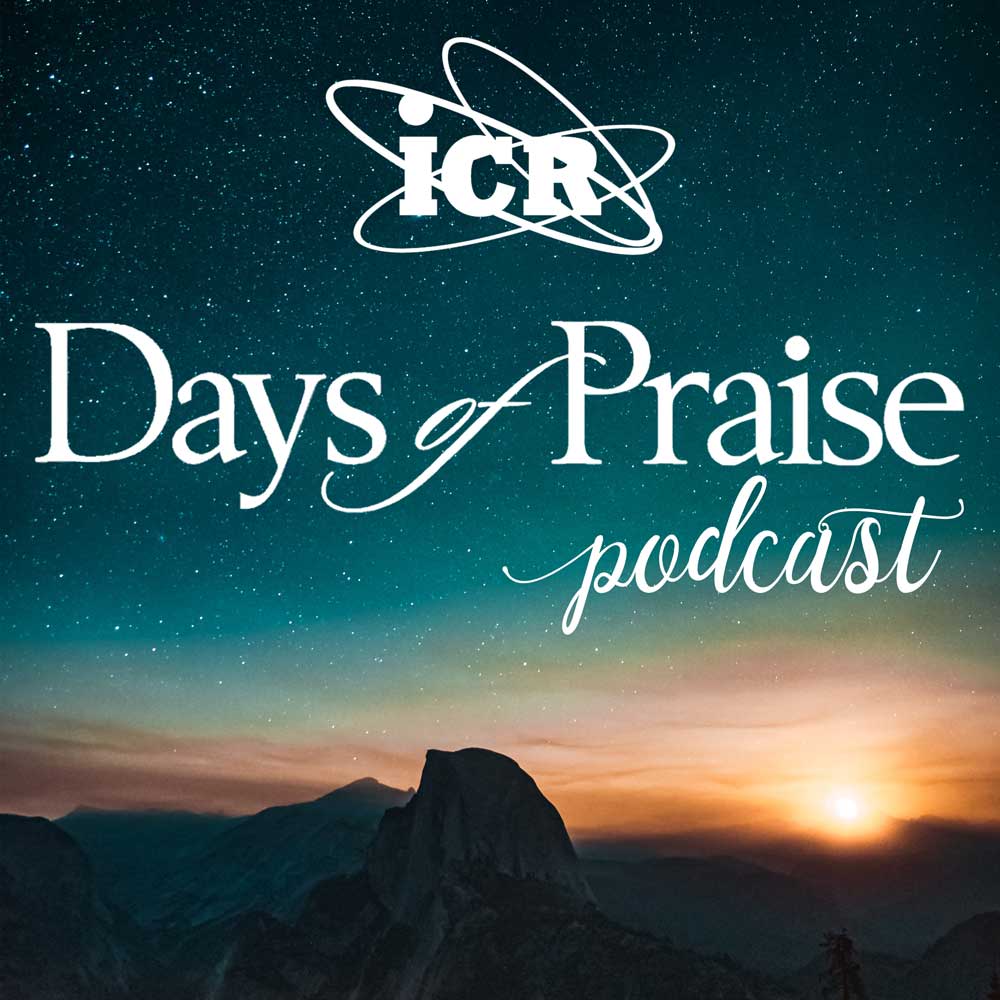 Days of Praise Podcast is a podcast based on the Institute for Creation Research quarterly print devotional, Days of Praise. Start your day with devotional readings written by Dr. Henry Morris, Dr. Henry Morris III, and Dr. John Morris to strengthen and encourage you in your Christian faith.