"And no man was able to answer him a word, neither durst any man from that day forth ask him any more questions." (Matthew 22:46)
The two dominant sects among the Jews at the time of Christ were the Sadducees and the Pharisees. Although both of these believed in the divine inspiration of the Scriptures, they both refused to believe that Jesus was the Messiah.
A climactic confrontation occurred during His final week in Jerusalem. Each group tried to trap Him into a compromising doctrinal argument. To the Sadducees, who rejected the doctrine of resurrection, He said: "Have ye not read that which was spoken unto you by God, saying, I am the God of Abraham, and the God of Isaac, and the God of Jacob? God is not the God of the dead, but of the living" (
Matthew 22:31-32
). This exposition silenced the Sadducees.
"But when the Pharisees had heard that he had put the Sadducees to silence" (
Matthew 22:34
), they then tried to trip Him up. He turned the tables on them by a reference to the 110th Psalm, asking how David could call the Messiah Lord if He was David's son (
Matthew 22:45
). As our text indicates, they also were unable to respond.
It is most significant that each group was silenced with one single word from the Scriptures. To the Sadducees, the word was "am" ("I am the God of Abraham" [v. 32]), indicating that Abraham was still living. To the Pharisees, the word was "Lord" ("The LORD said unto my Lord" [v. 44]; that is, "
Jehovah
said unto
Adonai
"), proving that the Messiah was both human and divine, descended from David but also David's Lord. Christ's argumentation was based in each case on the determinative authority of just one word in the Scriptures. For Christ the Scriptures were inerrant and of full and final authority, and they could not answer His claims without rejecting the Scriptures they professed to believe. HMM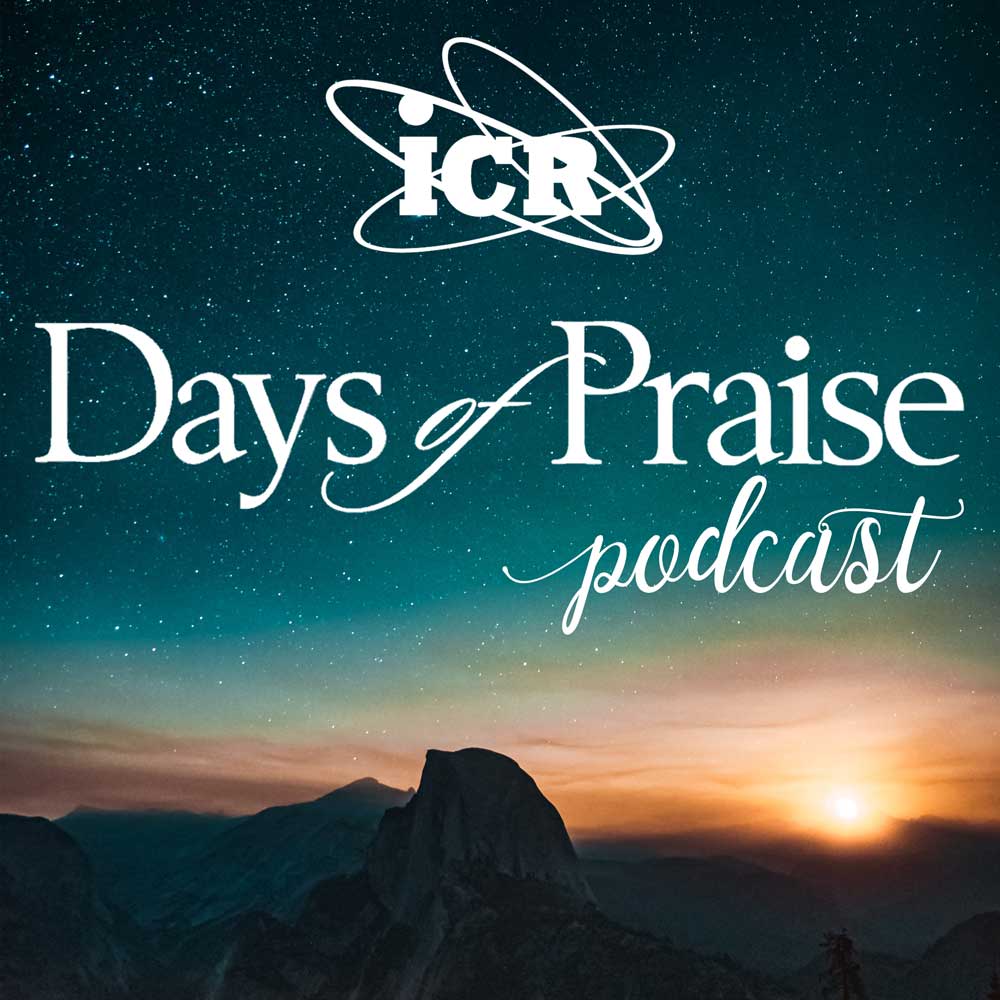 Days of Praise Podcast is a podcast based on the Institute for Creation Research quarterly print devotional, Days of Praise. Start your day with devotional readings written by Dr. Henry Morris, Dr. Henry Morris III, and Dr. John Morris to strengthen and encourage you in your Christian faith.