Mt. St. Helens is very exciting for creation scientists because it demonstrates that much geological work can be done in a very short amount of time.
Age of the Earth

When Abraham was born, how old (or young) was the earth? Can we know the answer with confidence? Yes, if God has given us the information we need in Genesis. And He has. But to recognize it requires reading, writing, and 'rithmetic--and one more critical ingredient: avoiding the irrelevant issue of whether Genesis genealogies are "open" or "closed." More...
Australia is the home of a beetle discovered alive in 1998 but supposed by Darwinists to have been extinct for "200 million years." More...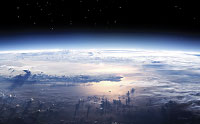 In an attempt to learn about past climates, scientists have drilled and extracted cylindrical cores from the Greenland and Antarctic ice sheets. Secular scientists assign very old ages to the ice deep within these cores. Do ice cores present an unanswerable argument for an old earth? More...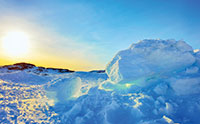 Many people perceive the vast ages assigned to deep ice cores from Greenland and Antarctica as unanswerable arguments for an old earth. Theoretical ice-flow models, the most common method of dating ice cores, assume that the ice sheets have been in existence for millions of years. Not surprisingly, they assign vast ages to ice deep within the cores. They also predict extreme ice-layer thinning in the deeper parts of the cores, with the deepest layers only being about a millimeter thick. More...

A newly-discovered Patagonian fungus can produce various alcohols and hydrocarbons, including octane. It has specialized cellular machinery that enables it to digest sugars and convert some of it into what are being called "myco-diesels."
This offers an intriguing possibility as a method to produce fuel, but it presents even more profound implications regarding the formation of crude oil in earth's past. More...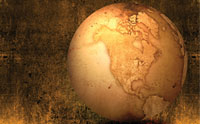 Evolutionists have long used the carbon-14, or radiocarbon, dating technique as a "hammer" to bludgeon Bible-believing Christians. A straightforward reading of the Bible describes a 6,000-year-old universe, and because some carbon-14 (14C) age estimates are multiple tens of thousands of years, many think that the radiocarbon method has soundly refuted the Bible's historical accuracy.
However, these excessively long ages are easily explained within the biblical worldview, and 14C actually presents a serious problem for believers in an old earth. More...