Few can say they've left Earth. Jeff Williams has done it three times. After a lengthy military career, Colonel Williams was chosen to be a NASA astronaut and work on the International Space Station.
A longtime supporter of ICR, he recently visited our headquarters and graciously allowed us an interview. More...


In This Issue...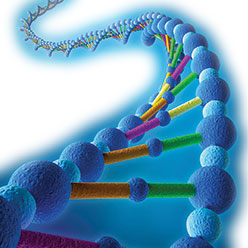 The Creator and the Details of Life
Jayme Durant

Purpose, Progress, and Promise, Part 6
Nathaniel T. Jeanson, Ph.D.

Rare-Earth Clocks, Sm-Nd and Lu-Hf Dating Models: Radioactive Dating, Part 5
Vernon R. Cupps, Ph.D.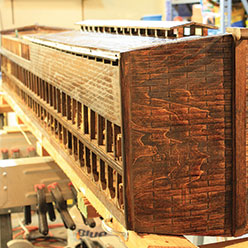 Noah's Ark Model
Ernesto E. Carrasco, M.C.Ed.

Viruses—Architects of the Brain?
Brian Thomas, M.S.

The Whopper Sand
Tim Clarey, Ph.D.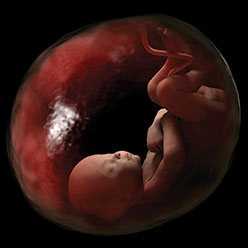 Where Could Adam's Sons Find Wives?
Brian Thomas, M.S.

Baby's First Breath
Randy Guliuzza, P.E., M.D.

Genesis in Chinese Pictographs
James J. S. Johnson, J.D., Th.D.

Evolution of a Creation Scientist
Jeffrey Tomkins, Ph.D.

Heavenly Investments
Henry M. Morris IV
Full versions of current and previous Acts & Facts can be viewed online in PDF format using the free Adobe® Acrobat® Reader.

You can subscribe to receive a free subscription to Acts & Facts by clicking here.