Belief in Creation Declines
by Brian Thomas, M.S. | Jul. 24, 2017
For generations, a large portion of Americans have believed that mankind began only thousands of years ago, not millions. A 2013 poll indicated that this next generation is finally beginning to depart from their forefathers' creation-leaning beliefs.1 New Gallup results confirm this anti-Bible trend. Meanwhile, rhetoric about this trend reveals confusion over key issues.
The 2017 Gallup poll found that only 37 percent of Americans hold creationist views of human origins, down from 46 percent in 2012.2,3 This trend may reflect a change in generations, as younger Americans who are convinced of human evolution replace their more Bible-minded forebears. What does this trend mean?
Tom Krattenmaker from Yale Divinity School noted in USA Today that although more Americans believe in human evolution, they still identify as Christians. He wrote,
These tea leaves tell us that more people are refusing the all-or-nothing choice between faith and science and opting instead for a third way: Acceptance of the overwhelming scientific evidence for evolution while seeing a divine role in the process.4
This third way leads nowhere, since by definition evolution excludes the divine.
This perception of a divide between faith and science uses deceptive definitions of key terms. Many evolutionists like Krattenmaker define faith as believing as true that which has little or no supporting evidence. They assert that evidence demands our origins from apes and not Adam, while overlooking the fact that faith in evolution biased the way researchers interpreted that "evidence."
Biblical faith is quite different. It calls on people to trust Christ because of, not in spite of, the "many infallible proofs" that He left for us to discover in Scripture.5
Evolutionists also often misunderstand the meaning of science. They equate science with evolution. Real science investigates repeatable, ongoing processes and answers present-day questions like "What causes gravity?" The kind of evolution that supposedly transformed apes into men does not happen today, so it inhabits the past. Evolution is not science at all.
And those few scientific observations that do reach into the past completely rule out evolution. For example, fossils show stable life forms and no undisputed evolutionary transitions. Also, continual buildup of DNA mutations in every generation limits populations to time spans far shorter than what evolution requires. Last, all-or-nothing systems like hearts and certain protein complexes could never evolve step-by-step since they need all their parts together at once in order to work.6
The core disagreement is about history. Science cannot determine history, despite secular scientists' confident claims about what they never witnessed, let alone measured.
The supposedly "overwhelming scientific evidence for evolution" is a total sham, just like the false choice between "faith" and "science." If this next generation could just taste the basics of faith, science, and creation, instead of getting fed an evolution-only diet, then surely many more would side with Genesis—the Words of the One who created mankind.
References
*Mr. Thomas is Science Writer at the Institute for Creation Research and earned his M.S. in biotechnology from Stephen F. Austin State University.
Article posted on July 24, 2017.
God's Universe on Display: Telescope to Microscope [Podcast]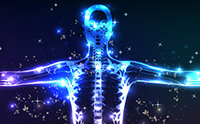 We find evidence for the Creator's grand design everywhere in the universe, from enormous galaxies to microscopic DNA. ICR zoologist and researcher Frank Sherwin explores evidence in astronomy, biology, and zoology to reveal the mysteries of God's created universe.
More...
Newly Discovered Sixth Extinction Rewrites Geology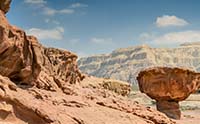 Geology students memorize the rock system names found on geologic column diagrams as well as the five worldwide animal extinction events. Now, secular researchers reveal a sixth extinction near the top of Earth's rock layers, and it coincides with other features poised to reshape the way biblical geologists think about the Genesis Flood.
More...
Neanderthal Dentistry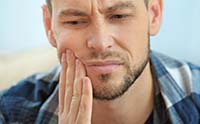 How human-like were Neanderthals? Apparently human enough to try some dentistry, but it didn't work too well. University of Kansas anthropologist David Frayer led a study of a Neanderthal's teeth. He told KU News, "It was an interesting connection or collection of phenomena that fit together in a way that we would expect a modern human to do."
More...
New, Distant 'Dead' Galaxy Perplexes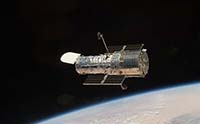 The Hubble Space Telescope recently discovered a distant "dead" galaxy, but it produces a puzzle for nature-only origins ideas.
More...
More Articles