ICR Discovery Center: Confirming Genesis
May. 2, 2016
Genesis lays the foundation for every other book of the Bible, and it's continually under attack. ICR's discovery center will feature evidence demonstrating that all of the Bible—from beginning to end—can be trusted as God's inspired Word.
For more information: http://www.icr.org/DiscoveryCenter
Big Bang Continues to Self-Destruct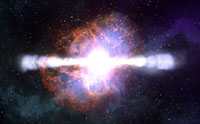 In modern cosmology, one of the most important numbers is the current value of the so-called "Hubble parameter." This number indicates the apparent expansion rate of the universe. A new study indicates that two different methods of estimating this number yield contradictory results. More...
Iron-mining Fungus Displays Surprising Design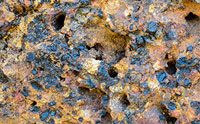 What happens when a soil fungus runs into a hard mineral containing precious trace amounts of nutritious iron? A poorly designed fungus might go hungry and languish like a forlorn noodle, but researchers recently found ways that a soil fungus conducts a miniature mining operation. More...
Monkey Business in the New Gorilla Genome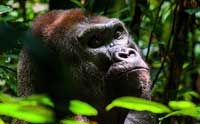 Old evolutionary assumptions seem hard to break. The recent assembling of ape DNA sequences based on the human genome provides a good example. This new gorilla genome study, despite capitalizing on advanced DNA sequencing technology, suffers from the same old malady. More...
ICR Discovery Center: Trusting God's Word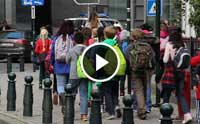 Why is ICR building the new discovery center? Because the next generation needs to know that God's Word can be trusted on all matters—including science. More...
More Articles