What Mean These Stones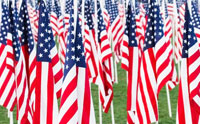 The poet George Santayana once said, "Those who cannot learn from history are doomed to repeat it." In the life of every nation, there are "memories" that must be preserved if that nation is to retain an awareness of its unique role among the nations of the world—indeed, among the long list of nations throughout history. More...
Recent News
© 1995-2015 Institute for Creation Research. All rights reserved.