Can Drug Abuse Models Help Cure Society?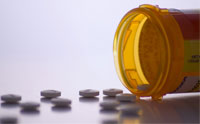 Donald Burke, a Dean at the University of Pittsburgh, recently wrote, "Since 2000, almost half a million Americans have died from drug overdoses." He suggested that scientists craft a digital model of our current drug society to project possible outcomes. Is a computer model really the answer?
More...
Recent News
© 1995-2016 Institute for Creation Research. All rights reserved.