Did God Make the Ebola Virus?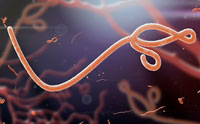 When this article was written, the number of West Africans who contract the deadly Ebola virus was doubling about every three and a half weeks, making it the worst outbreak of the disease since the first recorded occurrence in 1976. Where did this virus come from? More...
Recent News
© 1995-2014 Institute for Creation Research. All rights reserved.